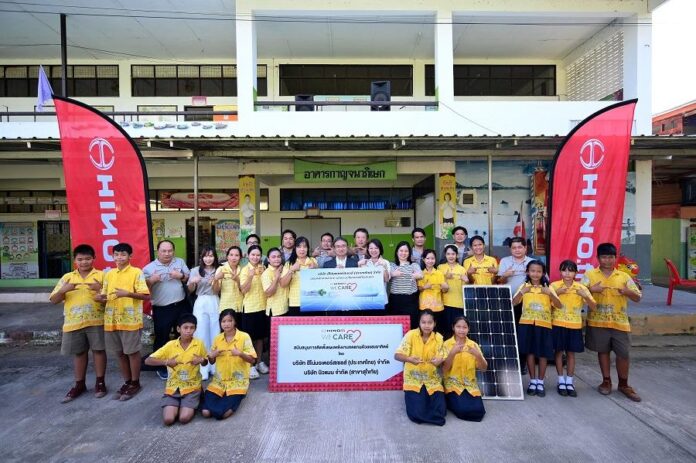 Hino donates solar panel to Ban Lan Ueang School, Sukhothai as part of Hino Solar Powering a Sustainable Tomorrow campaign
Hino Motors Sales (Thailand) Ltd., led by HMST's president Mr. Ken Iwamoto, executives, and Newman Co.,Ltd. (Sukhothai), jointly donated a solar panel for Ban Lan Ueang School in Ban Nam Phu, Ban Dan Lan Hoi District, Sukhothai.
The donation was part of the Hino We Care project under the concept of "Hino Solar Powering a Sustainable Tomorrow" in accordance with the Sustainable Development Goals (SDGs), recognizing the importance of clean, sustainable energy while incorporating community engagement and creating social value into business operations.
A social panel of "Hino Solar Powering a Sustainable Tomorrow" can give more than a light to an underserved community. Apart from generating electric power from clean energy, it can effectively lower energy bills by an average of 2,000 baht per month, or approximately 24,000 baht per year, allowing the school to use the saved-up fund in other operations.
Ms. Wanphen Tuamnak, acting director of Ban Lan Ueang School, thanked Hino for this charitable project. "We have Hino to thank for solar panel donation," she said.
"Currently, the school has online classes, so there is more electricity usage. Besides cost-effective electric bills, the solar panel gives us so many benefits including clean energy while the remaining fund can be used in teaching equipment purchases and scholarships. Thank you, Hino, for recognizing the importance of children who are becoming future generations.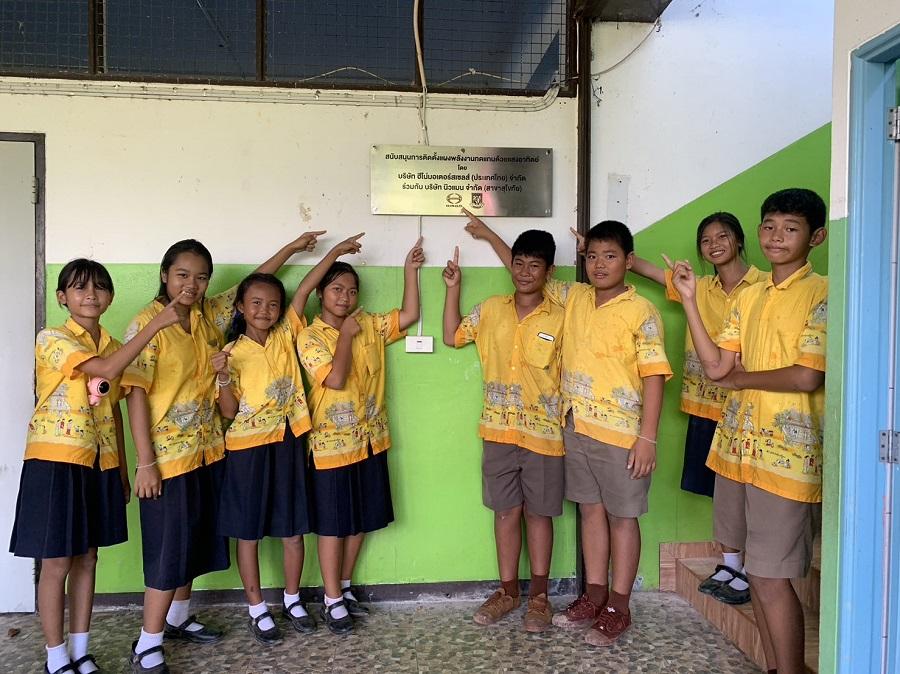 Hino's solar panel donation is an ongoing activity. By all means, clean energy should be distributed to various communities in Thailand to help sustain the ecosystem, promote a green society and use of clean energy. The project is taken as the first step to help reduce greenhouse gas emissions and build resilience to climate change while effectively achieving the Sustainable Development Goals (SDGs).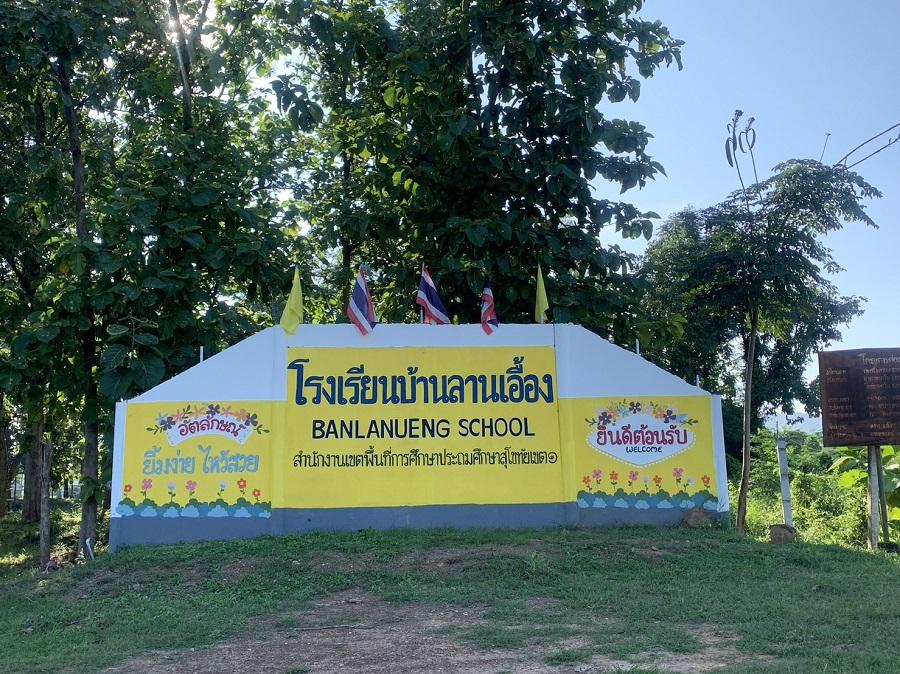 There will be more socially concerned activities under the Hino We Care project to continuously delight Thai society and to ensure the protection of the planet for future generations and environment as long as possible.
For more information, activities and latest updates, please visit www.hinothailand.com, Facebook: Hino Thailand Fan Club, Line: @hinoth, YouTube: Hino Thailand Official, and TikTok: @hinoth