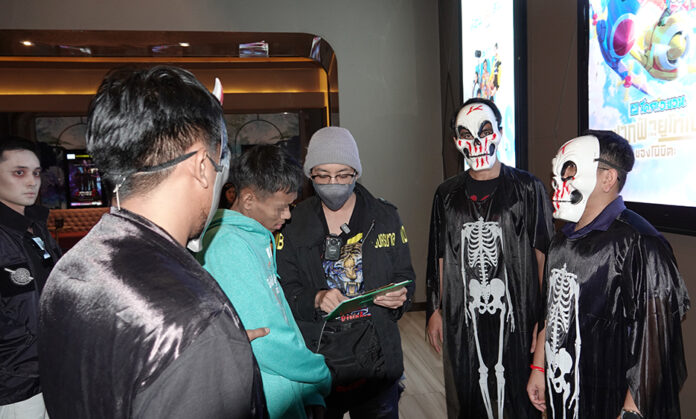 Police dressed up in Halloween masks and caught a criminal in a cinema while going to see a horror movie on Halloween.
The criminal, identified as Mr Wanchai Saeng-udom, 32, had a history of several criminal cases, including drug dealing, gambling and theft. He had recently been released from prison.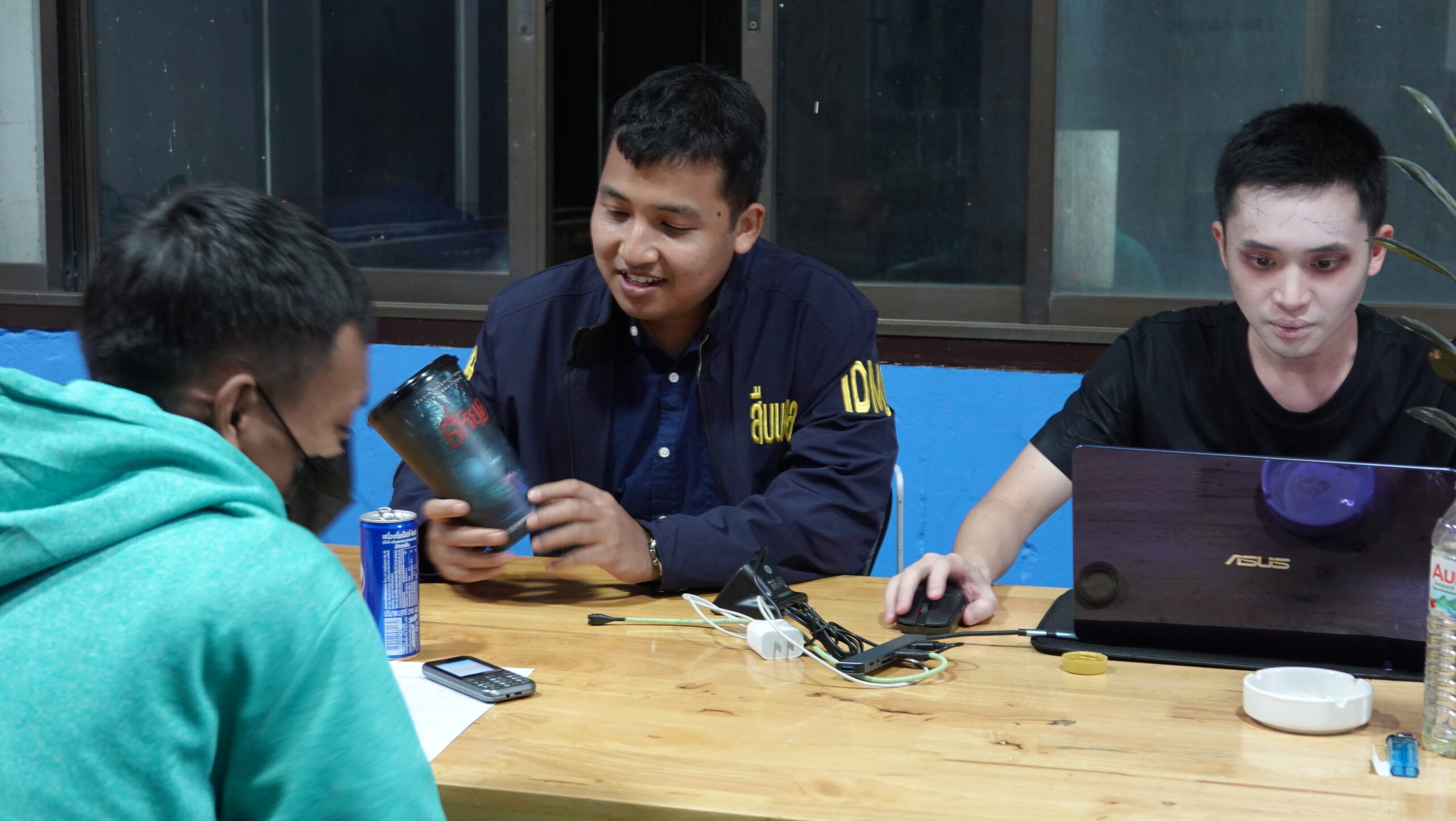 After his release, Wanchai began working at a famous restaurant in the Silom area, but later committed a theft at the same establishment, stealing various items including 5 tablets and a laptop worth over one hundred thousand baht. He fled the scene of the crime.
When the police learned that Wanchai was going to see the horror movie "Tee-Yod" with his girlfriend on Halloween night, they went undercover, posing as cinema employees and wearing Halloween masks for over three hours. Wanchai bought cinema tickets and was about to enter the cinema when the undercover officers approached him, took a photo with him and then revealed their true identities to arrest him.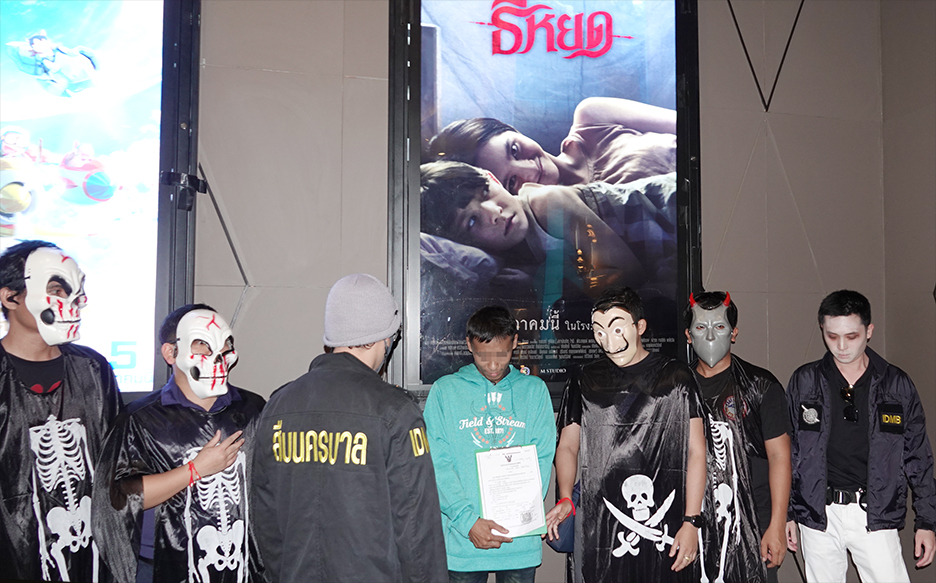 The case was then handed over to Thung Maha Mek Police Station for further legal action.
Wanchai confessed to all the charges. He added that he loved cooking and had worked as a chef for almost ten years. However, in August he had an argument with his colleagues and decided to quit his job. Out of anger and revenge, he stole from the restaurant and tried to sell the stolen items, but did not make the money he had hoped for because he was cheated.