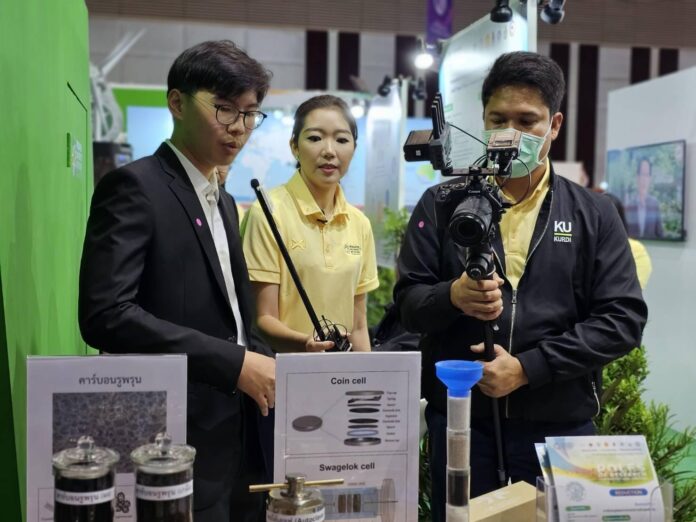 "Proactivity shapes sustainable development" is innovative research by a Thai high school student aimed at a global future society.
The inspiring 17-year-old high school student, Ariya Taechamahaphan stars as an uprising researcher who develops materials for sustainable energy and industrial applications.
As one of five high school students selected to join Kasetsart University's Research Experience for High School (REHS) program in the faculty of Materials Engineering, Ariya was given the opportunity to work on three frontline research simultaneously under the mentorship of Assoc.Prof.Dr. Aphichart Rodchanarowan and Asst.Prof.Dr. Gasidit Panomsuwan. These includes:
1.Co-electrodeposition behavior of Ni and 10-µm-sized diamond particles in Ni-Watts baths
Synthesis of Chemically Activated Carbon from Waste Macadamia Shells

Corrosion resistance of FeCoCrNiSn and FeCoCrNiTi high entropy alloy systems cladded on stainless steel 304 by gas tungsten arc
During his time at Kasetsart University, he undertook research for the royal Mah Fah Luang foundation, where he obtained waste macadamia shells from the royal produce and converted them into activated carbon. Under the activation process, Ariya successfully widened carbon structure, allowing it to be applied into electrochemical cells of sustainable organic batteries.
Additionally, he had the opportunity to experience advanced characterization machines (e.g. X-ray Diffractometry, Scanning Electron Microscopes etc.) where he could analyze electrochemical cells and their surface morphologies during real-world implementation.
Being one of Thailand's leading researches in sustainable energy development, his work was selected to present at the 2023 Thailand Research Expo, where thousands of researchers gather to present their research findings, and inspire youths to take their own research initiatives. His exceptional involvement within university research prompted the Research University Network Thailand to grant him the Innovation award.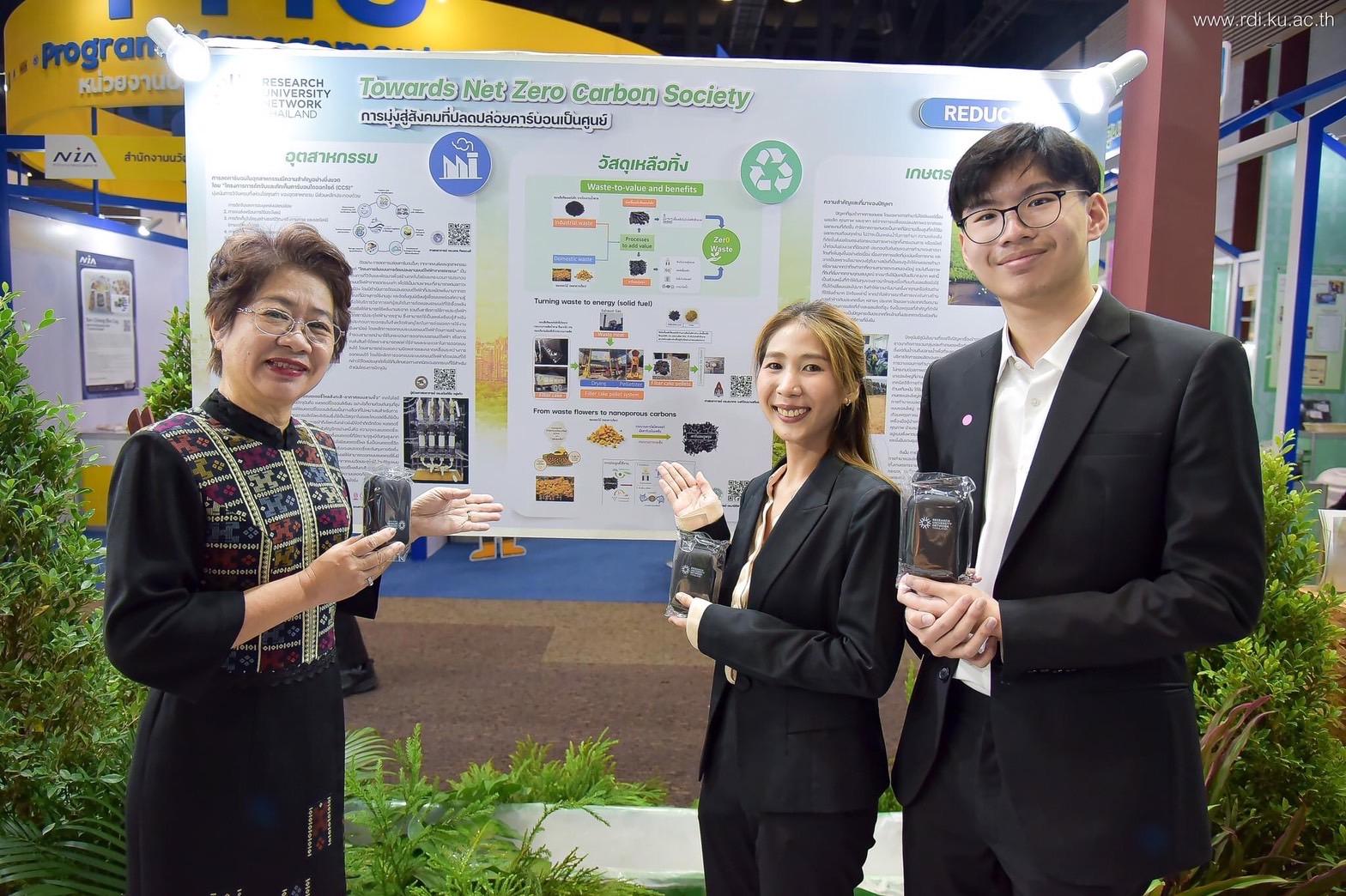 In his next chapters, Ariya will dedicate his time towards fabricating battery prototypes from activated carbon and implement them into current electric vehicles to evaluate its feasibility. 
"I feel incredibly proud to have taken the decision to reach out and apply for Kasetsart University's REHS program. I got the opportunity to encounter the brightest and the most enthusiastic mentors at the lab and collaborate in a research that helps mitigate numerous issues in Thailand revolving around waste management and energy conservation. I hope that I can develop what I've researched further in my time at University," said Ariya.