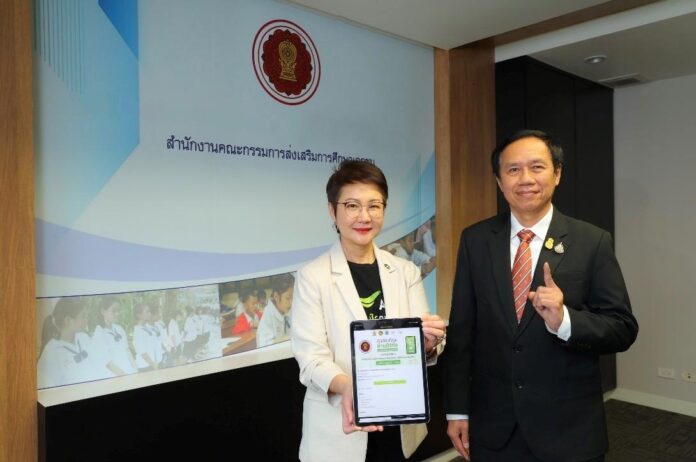 AIS extends partnership with Office of the Private Education Commission (OPEC)
Aunjai Cyber syllabus to be taught at over 4,000 private schools nationwide
Objectives to instill digital citizenship and awareness of cyber-hazards 
AIS and its government partners, the Department of Mental Health of the Ministry of Public Health and King Mongkut's University of Technology Thonburi, have teamed up with the Office of the Private Education Commission (OPEC) to extend the reach of the Aunjai Cyber syllabus. The course levels up knowledge into an online course specifically aimed at building cyber immunity, for the first time in Thailand.
The syllabus has been certified by the Ministry of Education as meeting the requirements of standard curricula to be taught in Thai schools. It will be disseminated to over 2 million students, teachers and school staff affiliated to OPEC at over 4,000 private schools all around the country.
They will become digitally literate and well-versed in using social media correctly, and responsibly. Thai children and young adults will become good digital citizens able to navigate the online world safely. This will contribute to achieving the standards required to improve Thailand's overall Cyber Wellness Index.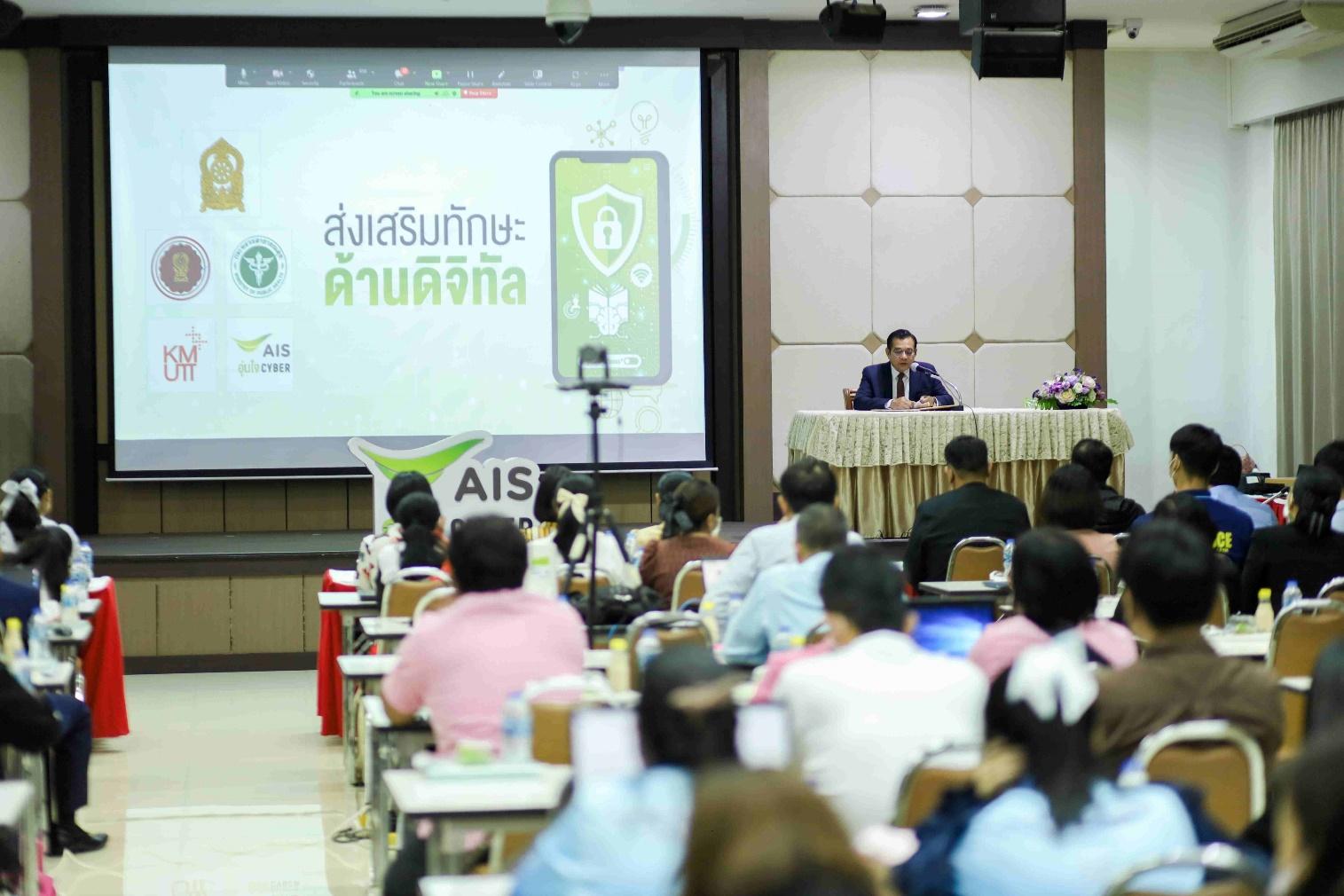 Mr.Monthon Parksuwan, Secretary-General Office of the Private Education Commission commented, "OPEC's role is to support private education under the oversight of the Ministry of Education. The new policy assigned by Education Minister Pol Gen Permpoon Chidchob is to "Learn well and be happy". That is, there must be a balance between academic learning and life skills to upgrade the quality of education as a whole.
This year, OPEC has prescribed a strategic plan for managing education and private schools. They must be able to cope with changes which directly impact education. The march of technology in particular is pertinent to students who spend a lot of time online, because of the unknown risks and the possibility of falling victim to cyber-scams.
We are thus obligated to cyber-immunity for students, so that they have the know-how to cope with online information, and avoid lurking cyber-dangers, which can come in many forms. This partnership with AIS, the Department of Mental Health and King Mongkut's University of Technology Thonburi is another key step fulfilling the strategy of managing education in private schools, and taking it to the next level.
"There is training in the Aunjai Cyber syllabus for teachers and educators around the country at schools affiliated to OPEC. This is accomplished with both Online and Onsite systems for those educators, to introduce this syllabus integrated with a diverse range of other topics, such as science, mathematics, computers and calculations, offered to students at grades from P4 to M6.
It will be extended to some 2 million teachers, educators and students at over 4,000 schools affiliated to OPEC. The Aunjai Cyber courses will kick off In the second semester of the 2023 academic year. They will promote digital literacy, and dealing with the online world safely and responsibly, in line with the objectives of OPEC."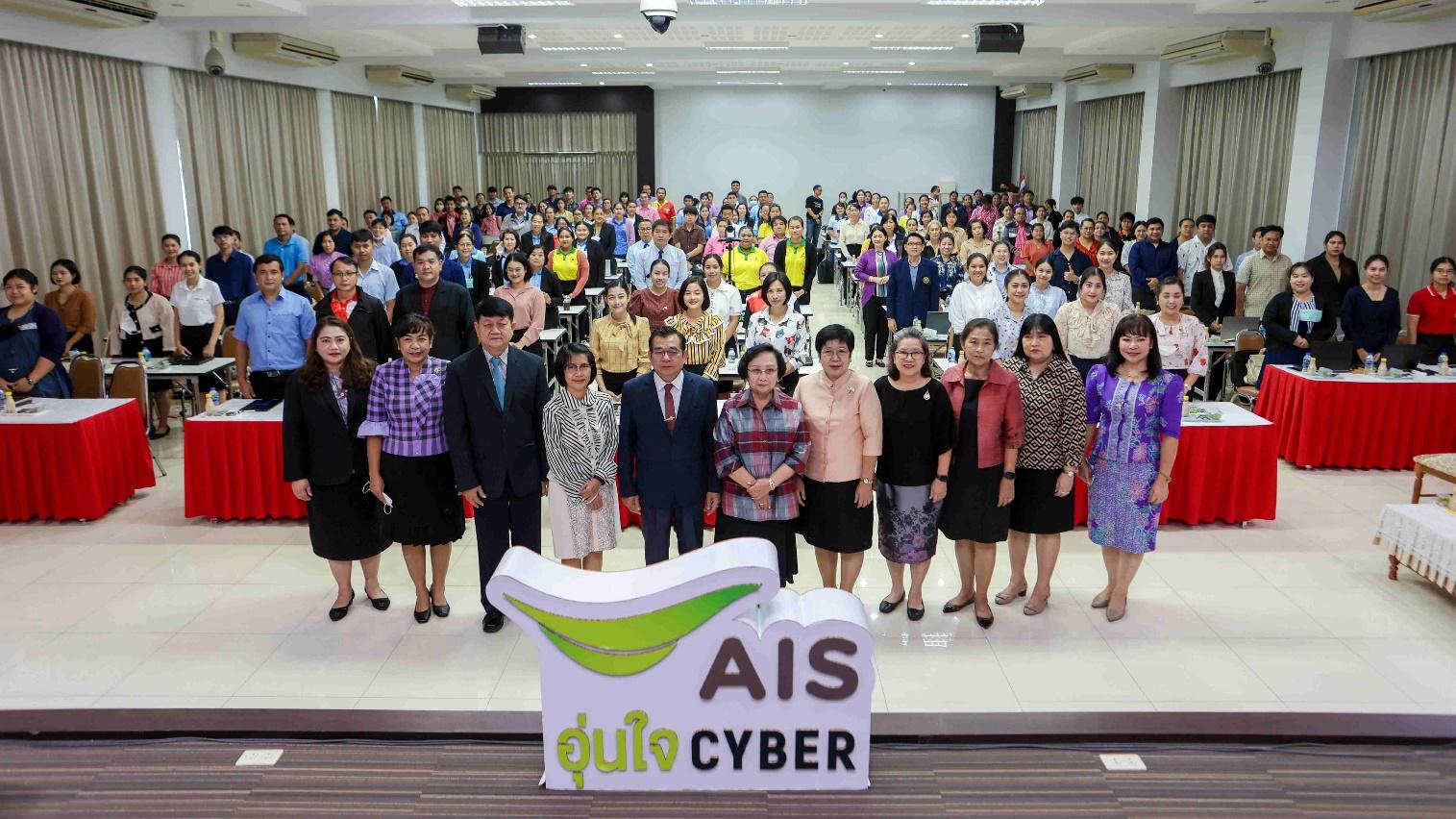 Mrs.Saichon Submakudom, Head of Public Relations and Business Relations Unit at AIS noted, "AIS has previously brought the Aunjai Cyber syllabus to students and the public through cooperation with the Office of the Basic Education Commission (OBEC), responsible for 29,000 schools nationwide, as well as 437 schools administered by the Bangkok Metropolitan Administration, and the higher education sector, including Chiang Mai Rajabhat University and Rajamangala University of Technology Lanna.
We have even brought courses to the public through security agencies such as the National Cyber Security Agency (NCSA), and to senior citizens through the Bangkok Senior Citizen Club Association, and OPPY CLUB by Loxley, an Internet and computer club for the elderly, from which over 300,000 club members have taken the Aunjai Cyber syllabus."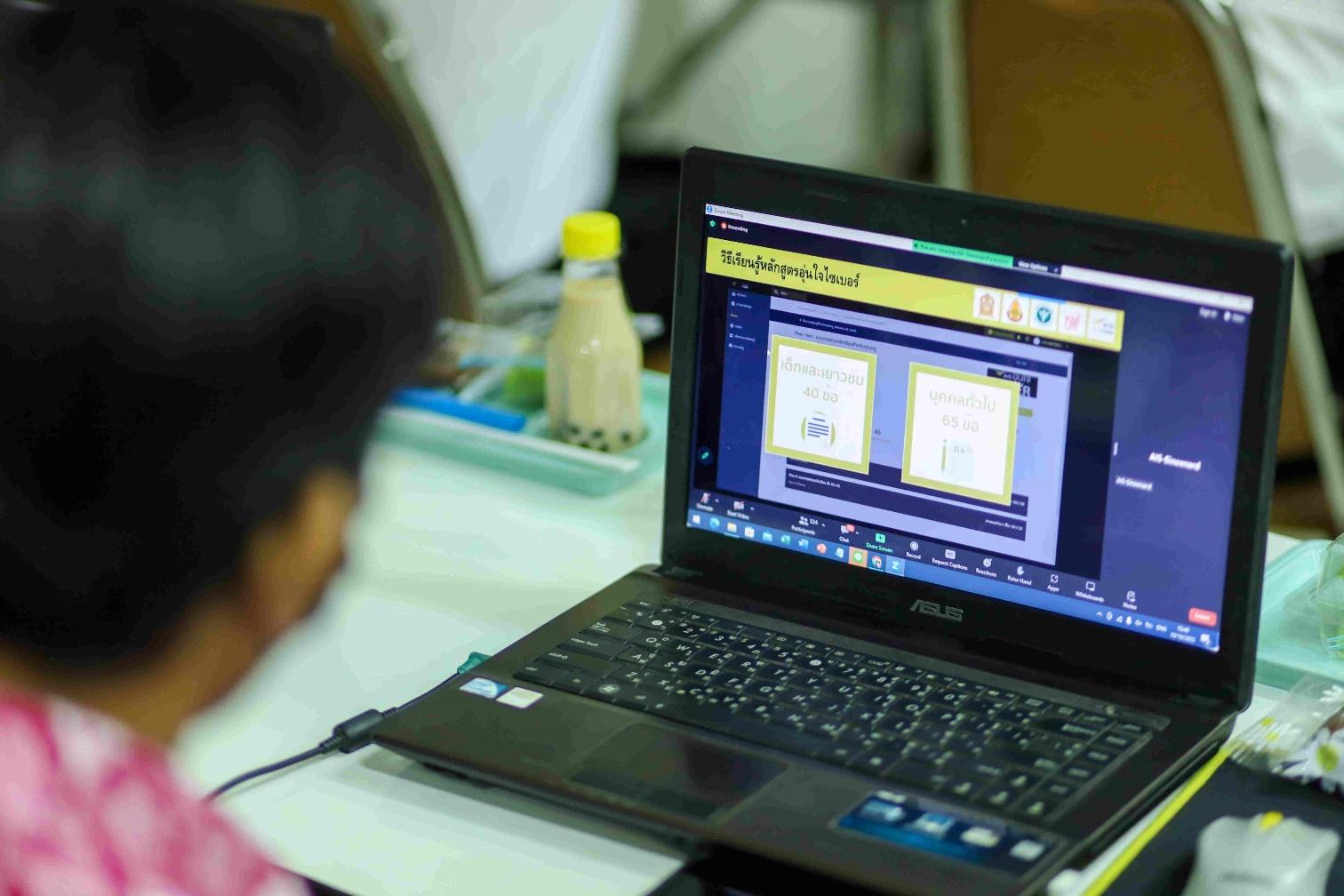 "This collaboration with the Office of the Private Education Commission is another critical step In providing students at private schools access to courses which can provide digital literacy and cyber immunity. This makes them less likely to fall victim to cyber-scams and they will become responsible digital citizens. As a digital services provider, we are happy to be a hub promoting the responsible use of digital technology, for the utmost safety of our customers and the Thai public overall."