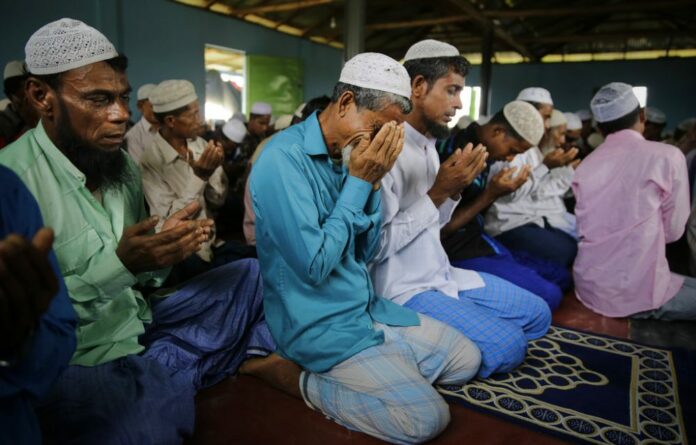 PATHUM THANI — A Saturday event to mark the one-year anniversary since violence erupted in Myanmar's Rakhine state was forced to cancel by authorities.
Hajee Ismail, the president of the Rohingya Peace Network of Thailand, said a "merit making" ceremony with about 50 attendees scheduled to take place today afternoon at a mosque in Pathum Thani province, north of Bangkok, was canceled after calls from the police and the military on Friday.
"Police called yesterday asking if our event will cause chaos," Hajee said Saturday by phone. "Then the military, from which exact unit I don't recall, called the Imam [Islamic leader in the community] telling us to cancel the event."
"We're sad about what happened," Hajee said. "We only meant to perform salat and pray for the deceased. We meant to gather to make merit and then have lunch together. That's it."
On Aug. 25 last year Myanmar military forces attacked Rohingya people in the country's northern Rakhine state. The atrocities resulted in thousands of Rohingya people being killed and forced about 700,000 Rohingya Muslims to flee to Bangladesh.
The military was accused of widespread human rights violations, including rape, murder, torture and the burning of Rohingya homes.
Related stories:
A Year After Flight to Safety, Rohingya Demand Justice