People asking assistance through the IDMB page alerted the Metropolitan Police Agency's investigation officer that motorcycles routinely go missing in the Bueng Rama 9 area, Bangkok. The authorities subsequently conducted an investigation and discovered that the leader of the Bueng Rama 9 gang was staying in Pathum Thani Province.
Theerapong flees through the back door and into the grassy forest behind the home during the arrest. Police officers chased him and caught him in time. In the forest, there were thorns that had scratched Theerapong all over his body. As a result, police called rescuers to assist him with medical care.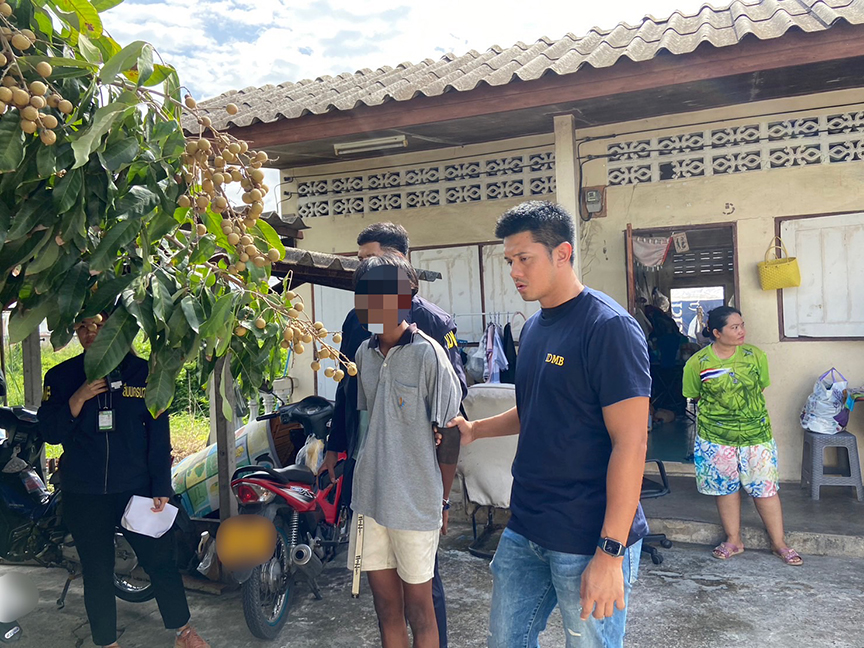 Thiraphong Piyawong, or Jock Emiri, 20, a Surin Province original resident, was arrested on July 31 under a Criminal Court arrest warrant for joint theft at night by committing an offence with two or more individuals and by receiving the thieves.
He was apprehended behind the home number 7/29, Soi Sawai Pracharat 31, Lam Luk Ka Road, Lat Sawai Subdistrict, Lam Luk Ka District, Pathum Thani Province.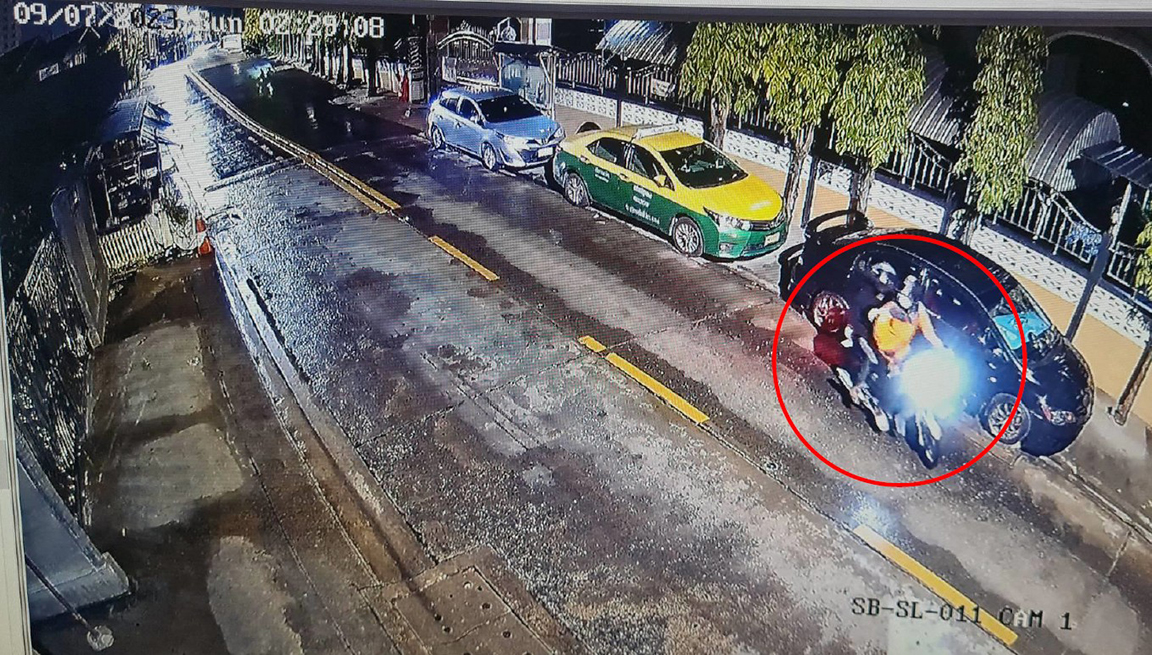 He stated that he ran away from the police because he didn't believe they were real cops because the officers were handsome. He pleaded guilty to burglary but denied taking the thieves property.
Thiraphong explained that he used to work as a delivery driver, but a guy named Dick convinced him to steal motorcycles, paying him 3,000-4,000 baht for each one. He continued to steal motorcycles in Bangkok five times before being arrested this time.
________