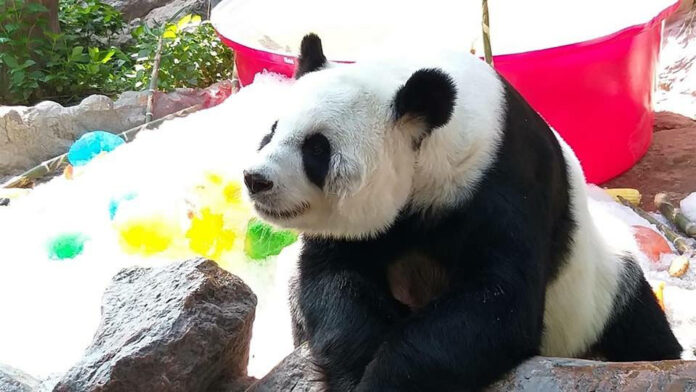 CHIANG MAI — Thai and Japanese fans turned out to sing Happy Birthday to panda Lin Hui, who celebrated turning 17 with a buffet of colorful shaved ice topped with bamboo, apples, carrots, grapes, watermelon, pumpkin and sweet potatoes.
Lin Hui celebrated birthday along with her caretakers and fans at the Chiang Mai Zoo, where its director announced they will attempt to get her pregnant during the next breeding season running January to May.
"She's still strong, but in terms of human years she's around 45," said Wuttichai Muangman, Chiang Mai Zoo director. "Still, she has a chance of getting pregnant and giving birth to a new member of the family, to create happiness for Thais and boost Chiang Mai tourism."
Akimi Tanaka travelled from Japan to give Lin Hui a fruit basket.
"I love everything to do with pandas. It's hard to explain, but they are so cute and amazing. That's why I travel all over the world, including to the panda family in Thailand," Tanaka said.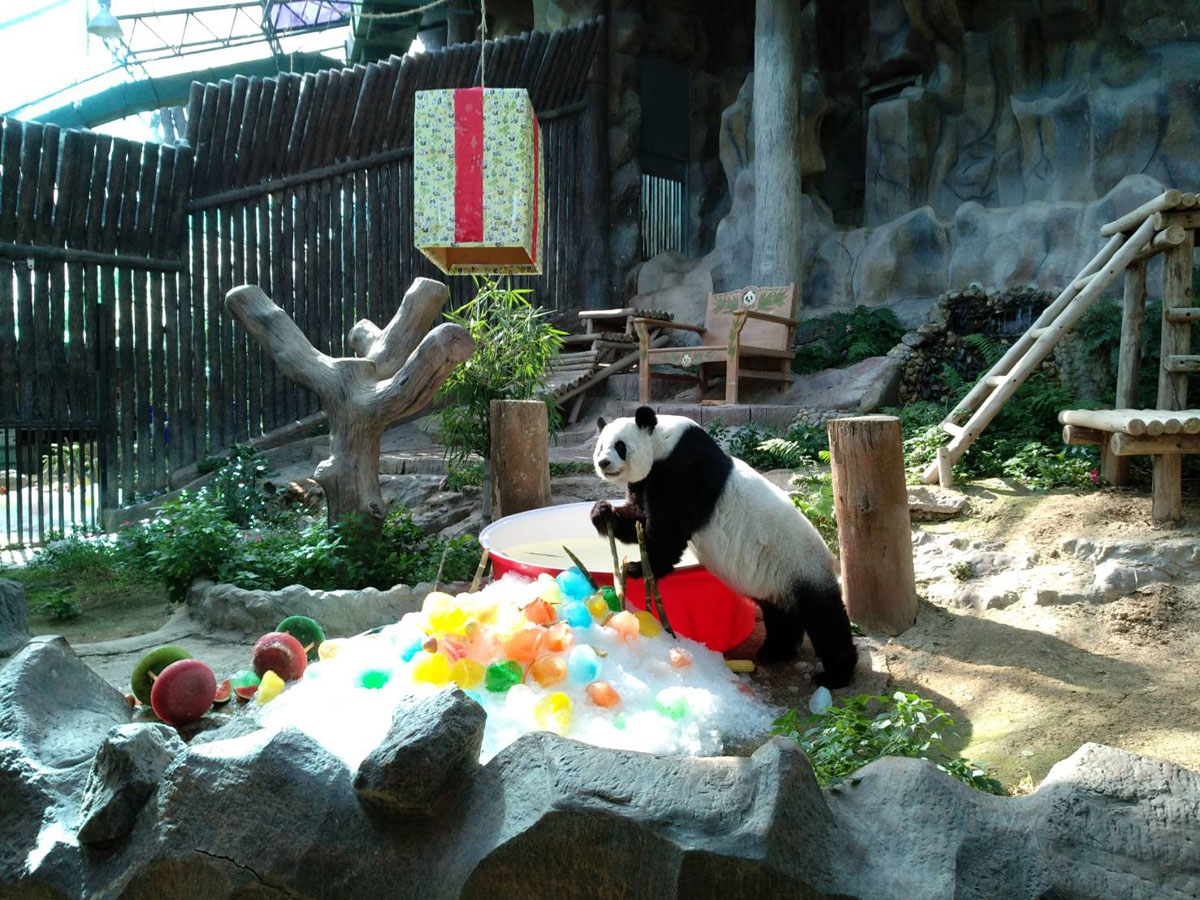 Lin Hui's caretakers hid more snacks in a gift box decorated with a panda pattern and red bow that was hung over her exhibit in an effort to get her to sniff out the goodies inside.
Chuang Chuang, Lin Hui's mate, got treats but not a wrapped present. He and Lin Hui went straight for snacking on the apples and carrots.
Lin Hui was gifted by China in 2003 as a diplomatic show of friendship. Born Sept. 28, 2001, at the Giant Panda Breeding Research Base in Chengdu to parents Pan Pan and Tang Tang, Lin Hui gave birth to Lin Ping on May 27, 2009, through artificial insemination. Lin Ping was sent to China in 2013 to find a mate.
Coverage of Lin Hui and Lin Ping's pregnancies and health are occasional subjects of national fascination. In the late noughties, panda fever reached an all-time high, with a 24/7 cable channel tracking their every move and elephants painted to resemble them.
Lin Hui is multicultural. Her Thai name is Thewi and her regional Lanna name is Kam-oei.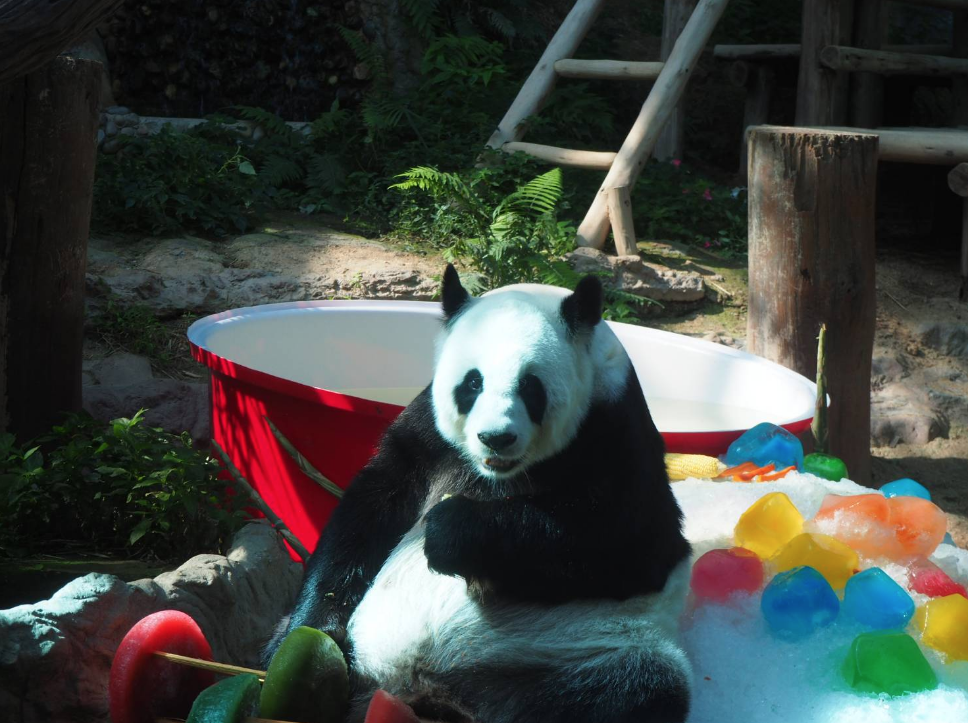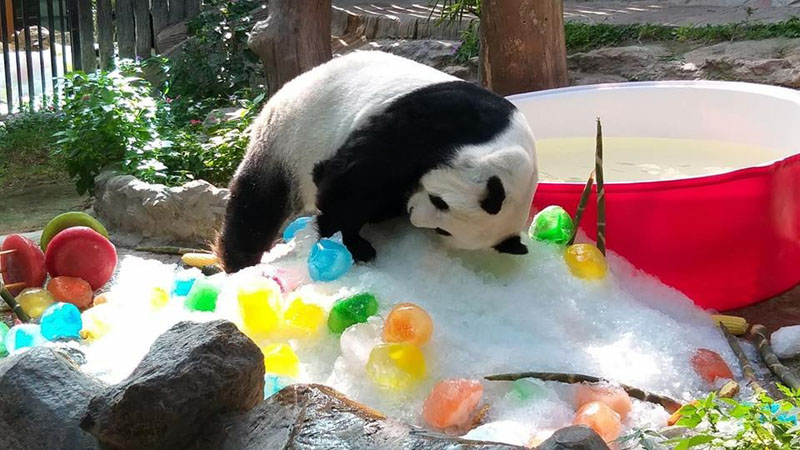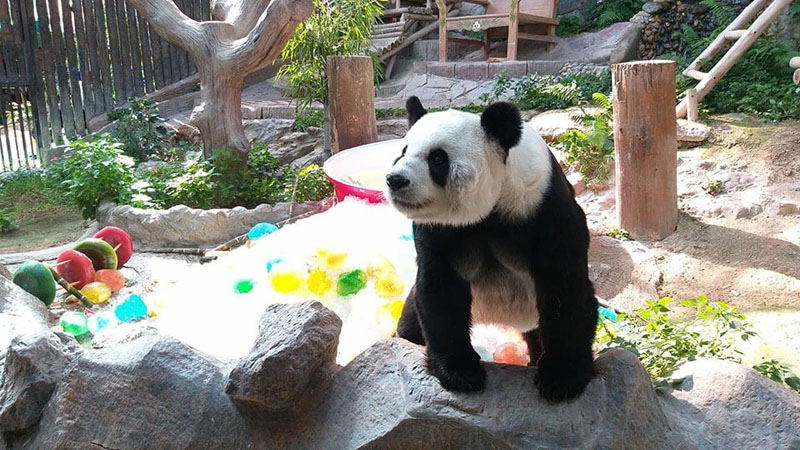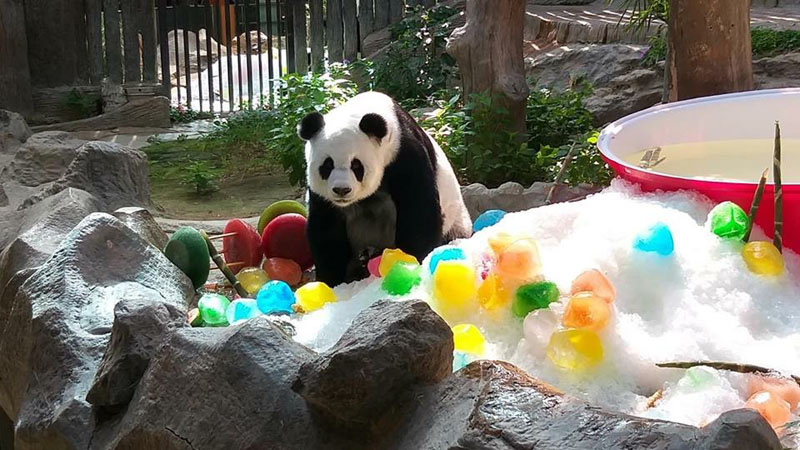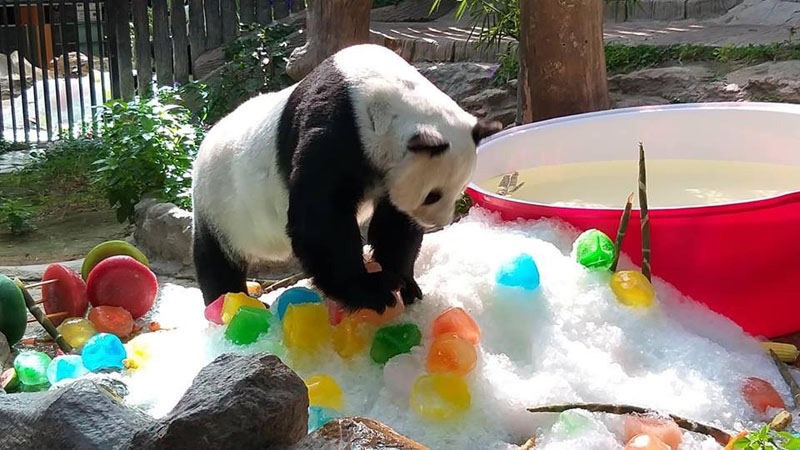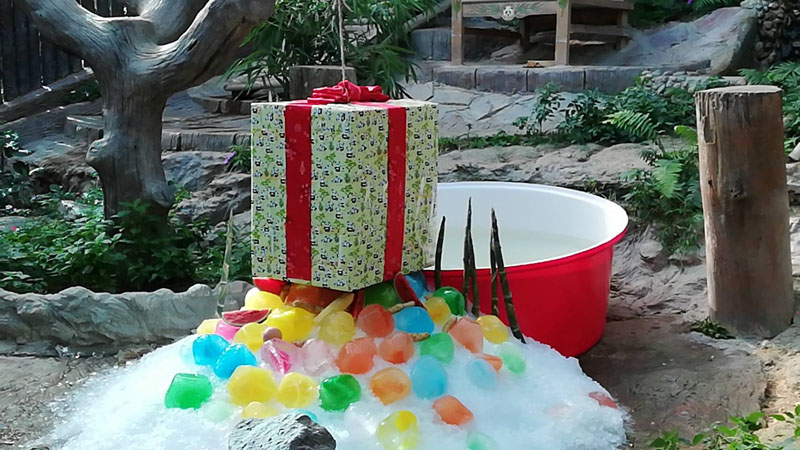 Related stories:
Chiang Mai Zoo Celebrates Panda HBD
Chinese Report Success in Breeding Captive Giant Pandas