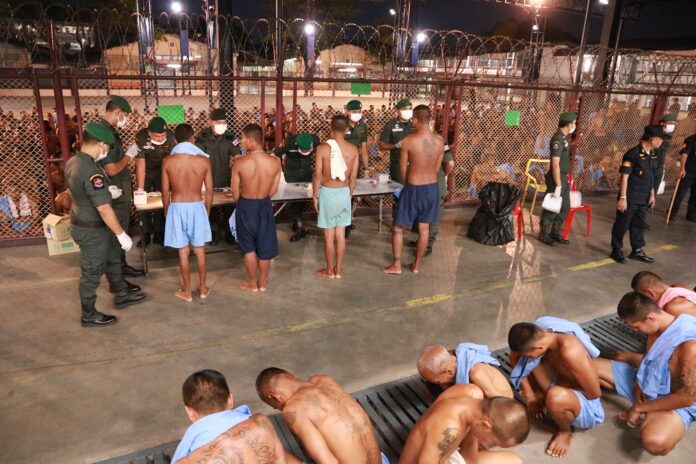 BANGKOK — Officials are eyeing a popular messaging application to add video call services between inmates and visitors in prisons.
Five prisons nationwide will allow inmates to receive video calls from family and relatives through Line application for the first time, according to the Department of Corrections on Monday.
Col. Naras Savestanan, chief of the department, said the service had been tested and would initially apply to Phitsanulok Central Prison, Rayong Central Prison, Chiang Mai Central Prison, Nakhon Si Thammarat Central Prison and Khlong Phai Central Prison in Nakhon Ratchasima province.
This is not the first time authorities make an effort to adopt technology in the visiting system. Naras said the department tested a video conference call a decade ago, but that the service was terminated due to a technical error.
"But today, communications via social media have developed significantly and the internet speed is much faster, so we decided to use it again," Naras said.
The trial is expected to be completed within a couple of months, Naras said, adding that the service would expand to other prisons if successful.
The department chief said the process will require that visitors provide their IDs and register at the Department of Correction. Officials will then contact visitors to tell them if, when and how many times they can call.