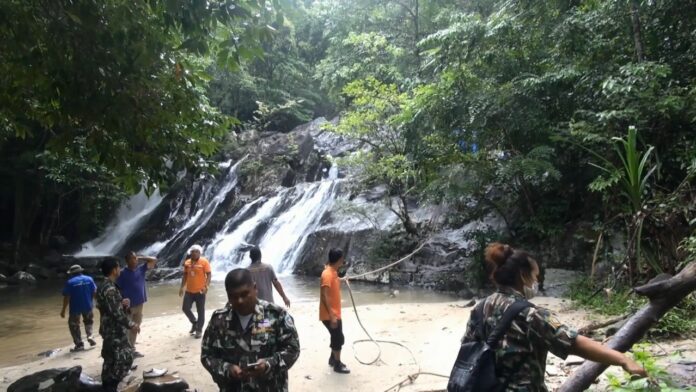 BANGKOK — Individuals who might be involved in the death of a Chinese tourist in southern Thailand are no longer in the country, police said Tuesday.
Police will ask Chinese authorities to have those individuals brought to Thailand for questioning, Lt. Col. Khemarin Pismai said. Police ruled the 28-year-old woman's death in Songkhla province a homicide.
"Our next step is to coordinate with the foreign authorities," Khemarin said.
He added that a Chinese national is in police custody and treated as a person of interest, though the man denied any knowledge of the incident.
"He said he doesn't know anything about it," Khemarin said. "But we have suspicions. That is why we are treating him as a person of interest."
The body of Chinese tourist Tian Lei was found in September in a waterfall in Hat Yai district. Though initially reported as a falling accident, then-deputy tourism police chief Surachet Hakpan later told the media she was murdered.
Surachet said investigators believe the murder to be a crime of passion.
Songkhla provincial police commander Preeda Piamwaree said he's not allowed to talk to the media about the case.
Speaking to reporters today, tourism minister Weerasak Kowsurat confirmed "many individuals" sought by police have already left the country. Despite Surachet's assessment, Weerasak maintained that investigators have not ruled out an accident as a potential cause of death.