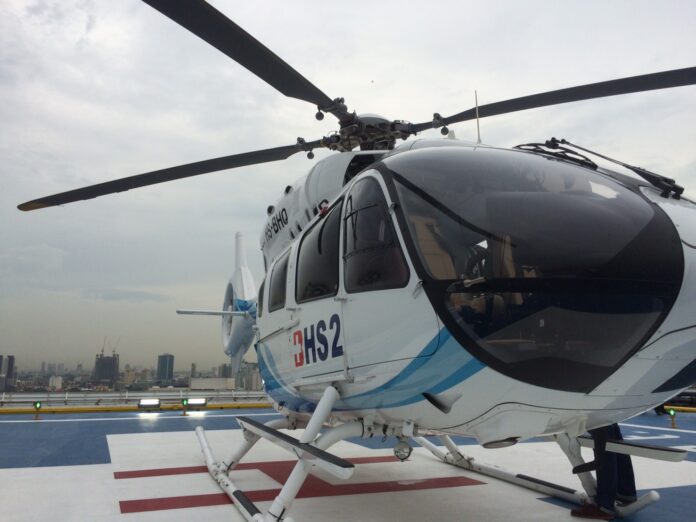 KANCHANABURI — A man trapped for two nights at the bottom of a ravine was rescued Wednesday morning after a challenging rescue operation.
The 46-year-old man, identified only as Niphon or by his nickname Tai, was airlifted at about noon by helicopter in a rescue mission involving more than 60 rescue workers and soldiers.
Niphon reportedly suffered a broken right leg and unspecified head injury.
It took time for the rescue team to retrieve him due to challenging terrain and weather – rain and heavy fog limited visibility.
Niphon had been traveling with a group of five Monday night when he fell from a hill near the Roi Wa Waterfall in the Khao Laem National Park.