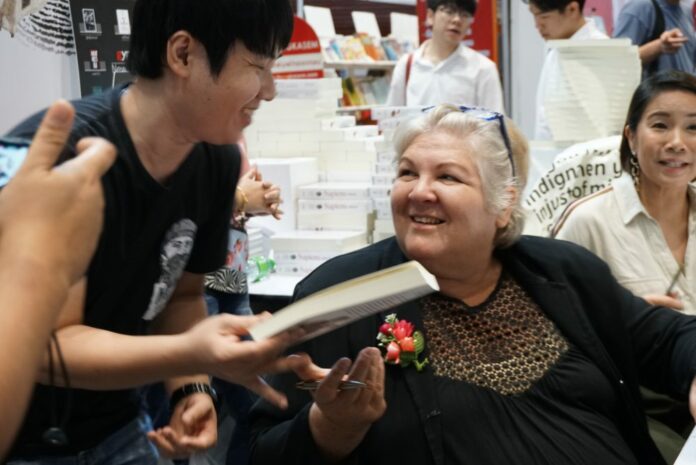 BANGKOK — "Mi papa was in a room with my mom. As she was holding my little brother, mi papa patted the baby dearly with his big hands. This is the clearest memory of him I can remember," said a woman in Spanish, referring to her parents Ernesto "Che" Guevara and Aleida March.
On Friday, fans of Che Guevara, the revolutionary icon, queued in a long line for Aleida Guevara March to sign a Thai translation of "Remembering Che: My Life with Che Guevara." The 290-page book was written by her mother and translated by Benchamas Wongsam.
Among the crowd gathered to hear Aleida talk about her life was veteran rocker Yeunyong "Ad Carabao" Opakul, who brandished his guitar to perform "Che is Not Dead" in Thai and Spanish.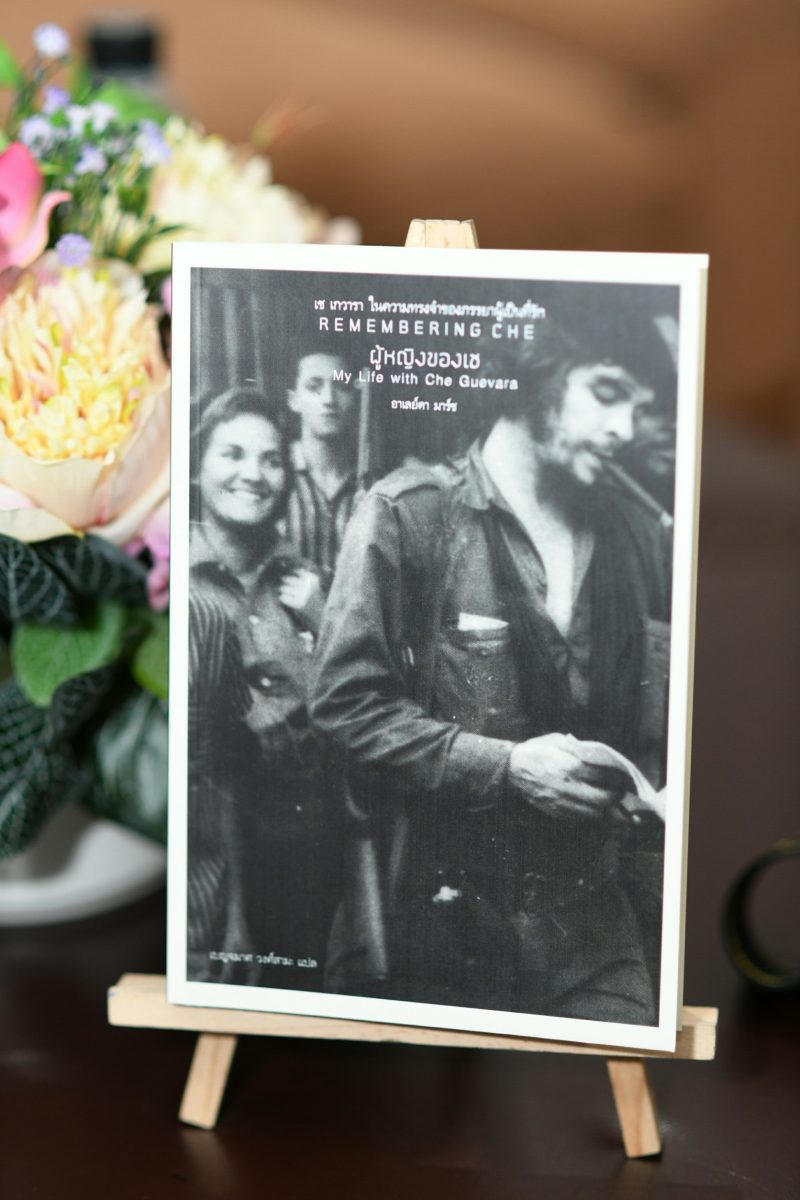 Aleida, 57, flew from Cuba for the launch of the book written by her mother Aleida March, who was Che's second wife. Originally published in 2012, the book was the first time Che's widow recounted her personal stories about the legendary guerrilla fighter from her point of view.
"When my father disappeared, my mother built her walls up. She kept her life private," Aleida said in translated comments at the Queen Sirikit Convention Center. "But when she wrote this book, it is like the walls are coming down once again."
The book includes affectionate tales of the couple's courtship during the Cuban Revolution, their marriage in 1959 and includes anecdotes such as Che coming home disguised as a bald, overweight businessman.
It also contains poems by Che, letters he wrote to his wife and several unpublished photographs of the Guevaras.
Nearly 60 years after the Argentine Marxist put a handsome face on Fidel Castro's revolution, Che Guevara today has become a symbol of resistance. In Thailand, his image is commonly plastered on T-shirts and truck mud flaps. He remains controversial – some revile him as a war criminal.
Although Aleida was only 6 when her father was captured and killed in Bolivia, she said his legacy, for her, will always be love.
"In my life I had never seen my parents kiss, but this book shows me how much they loved each other. So, for me, it's not only a love story, but it shows me that I'm the product of their true love," Aleida said.
"It is not because I am Che Guevara's daughter, but it's because I'm a daughter of two people who truly love each other. This is what most important."
Aleida, who has dedicated her life to health care, avoided politics Friday in a discussion fixed on her family.
There is a Cuban saying, Aleida said, that "behind every great man, there is a great woman." And for the great Argentine hero Che Guevara, for Aleida, that woman was her mother.
"I love all the letters my father wrote to my mom … I cried every time I read Chapter 8," Aleida said before reading aloud a letter Che wrote from Africa, where he'd adopted the nom de guerre "Tatu."
She often cites her father, who had a medical degree from Argentina, as her inspiration to become a pediatrician in Havana, Cuba.
"I grew up in a city where everyone loves my father, so in a way I wanted to reciprocate to the people in my country by being a doctor," she said. "And I think I made the right choice."