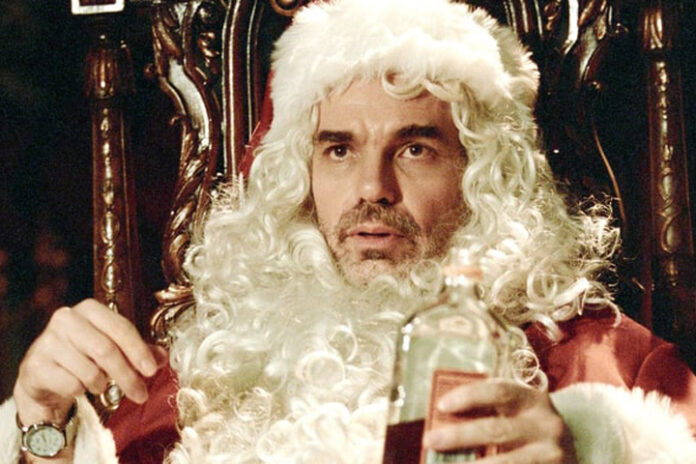 BANGKOK — Done with the family as much as the family dinner? Afterward, cut loose with some activities yule surely enjoy.
Ditch the usual Christmassy restaurant and cafe promotions and have yourself a merry little alternative holiday watching cinema classics, showing feats of strength or going full monster at the club. Here are some options starting Friday through Christmas Day on Tuesday.
Friday – Christmas Day
Bangkok Screening Room: Sit back, relax and binge-watch. The alternative cinema in Sathorn has a list of films to offer from "Die Hard" and "Home Alone" franchise to 1946 classic "It's a Wonderful Life." Animation fans shouldn't miss to catch 1965 TV special "A Charlie Brown Christmas" and "How the Grinch Stole Christmas" (1966). More details are available online.
Friday & Saturday
Evil Man Blues: The jazz bar inside 72 Courtyard joins force with Bootleggers to throw a Christmas Cocktail Party. Guest bartenders Minway Chi and Somkanay Singha will offer five special cocktails. For music, Olympic Digger will bring good-old-day tunes in a vinyl set. DJ Panna will play Saturday with Gramaphone Children set for Sunday. DJ Cosmique plays both days.
Bay Savoy: Sing karaoke with some good cocktails to keep the mood going? Christmas Voyage features guest bartenders Mark Lloyd and Michael Fairweather concocting four Christmas punches. The karaoke bar is located inside 72 Courtyard.
Saturday
Paws Bangkok: Amy Baron's shelter for homeless kitties will host an afternoon of cat cuddling to celebrate the festive season. After spending quality time with them, maybe consider taking the little fuzzies home?
Maison Close: Come see Japanese rope bondage for the last time at Maison Close's Christmas Shibari Party before it closes forever later this month. Bangkok shibari master Unnamedminor will lead the performance. Admission is 250 baht.
Sunday
Golden Axe Throw Club: Business is going good for the first and still only axe-throwing bar in the city. For maximize your festive Axe-Mas destruction, show up in pajamas or a Santa suit. Guests can bring their own nutmeg to sprinkle on the available craft beers and spiced eggnog.
Christmas Eve
Escape Bangkok: Go to the fifth floor of Emquartier for Tropical Christmas. Synth pop band Telex Telex and singer-songwriter Ammy The Bottom Blues will play. The party ends with veteran DJ Kingsize and live violin. Admission is free.
Sugar Club: Hey, Ho! One of Bangkok's original hip-hop clubs will deliver some jingling-janglin' beats at the Ain't Nothing But a Christmas Party, featuring the established crew from Bangkok Invaders, DJ Mizz G, The Next Level band and Sugar Babes setting the place on fire. Admission for men is 400 baht and women is 300 baht. Both prices include one drink.
Christmas Eve & Day
De Commune: The Thonglor underground club is dissing the Queen of Christmas for local talents at its SorryNotSorry, I don't listen to Mariah Carey on Christmas. Hot jazz supergroup The Supergoods will play as well as rapper Elevenfinger. Experimental rock will come from Androgenius,and Beam Wong & Friends. Tickets for one day are 250 baht and 250 baht for two days.
Christmas Day
Bangkok Island: Tis the season for less scorching weather. Make the most of it by heading to the Wat Yannawa Pier and hopping on a boat. Going with a Bible theme, The Ark: Electronic Xmas Party offers electronic music from DJ Psychobiz, T.R. 7, Sebidelica and many more. A Charlie Chaplin silent flick will screen as the boat cruises the mighty Chao Phraya River. Tickets are 500 baht and include one drink.