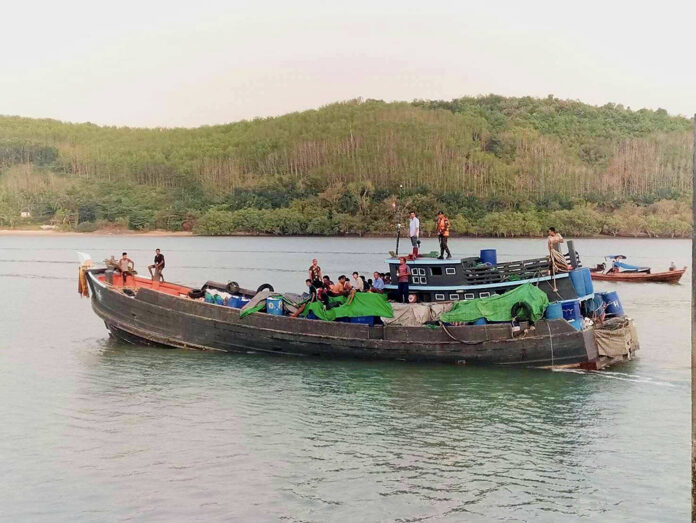 Several illegal workers have been trying to cross the border into Thailand on a daily basis after the COVID-19 situation improved and the business reopened in many sectors such as services and agriculture.
Colonel Phumphat Bunreungkhao, commander of the special unit of the 25th Infantry Directorate, 'Thepsati' Division, told reporters that the illegal migrant groups bringing workers from Myanmar into Thailand have shifted their route to waterways.
He added that these illegal migrants will hide in a cargo ship from Myanmar. As the last vessel approached the Ranong Sea, Thepsati Division, along with border officials from Sarani Island in Ranong Province, took over the patrol boat and placed the suspicious cargo under surveillance.
The officers investigated and arrested the owner of the cargo, a 31-year-old "Ta" who had attempted to illegally bring 21 workers from Myanmar across the Thai border.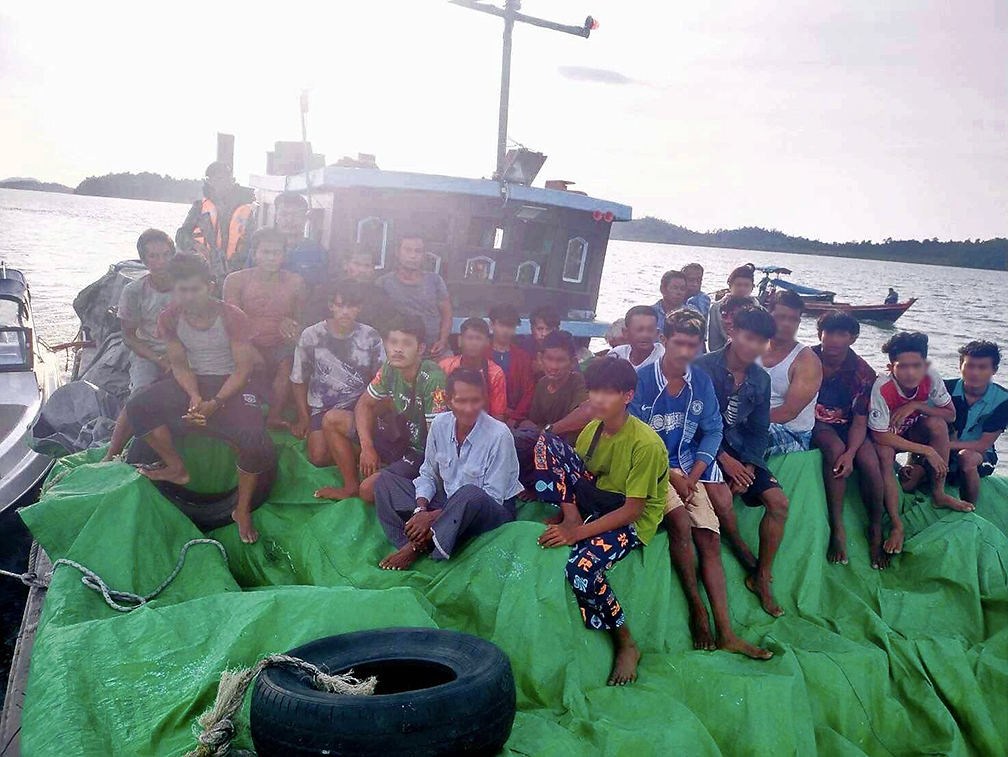 Initial investigations revealed that all the construction workers, who lived on Kengewa Island in Kawthaung Province in Myanmar, were supposed to be working in Lang Suan District in Chumphon Province in Thailand. They have to pay the Myanmar middlemen 18,000 baht per person.
The officers arrested all the smugglers and handed over the illegal immigrant to the Immigration Department in Ranong Province for further prosecution.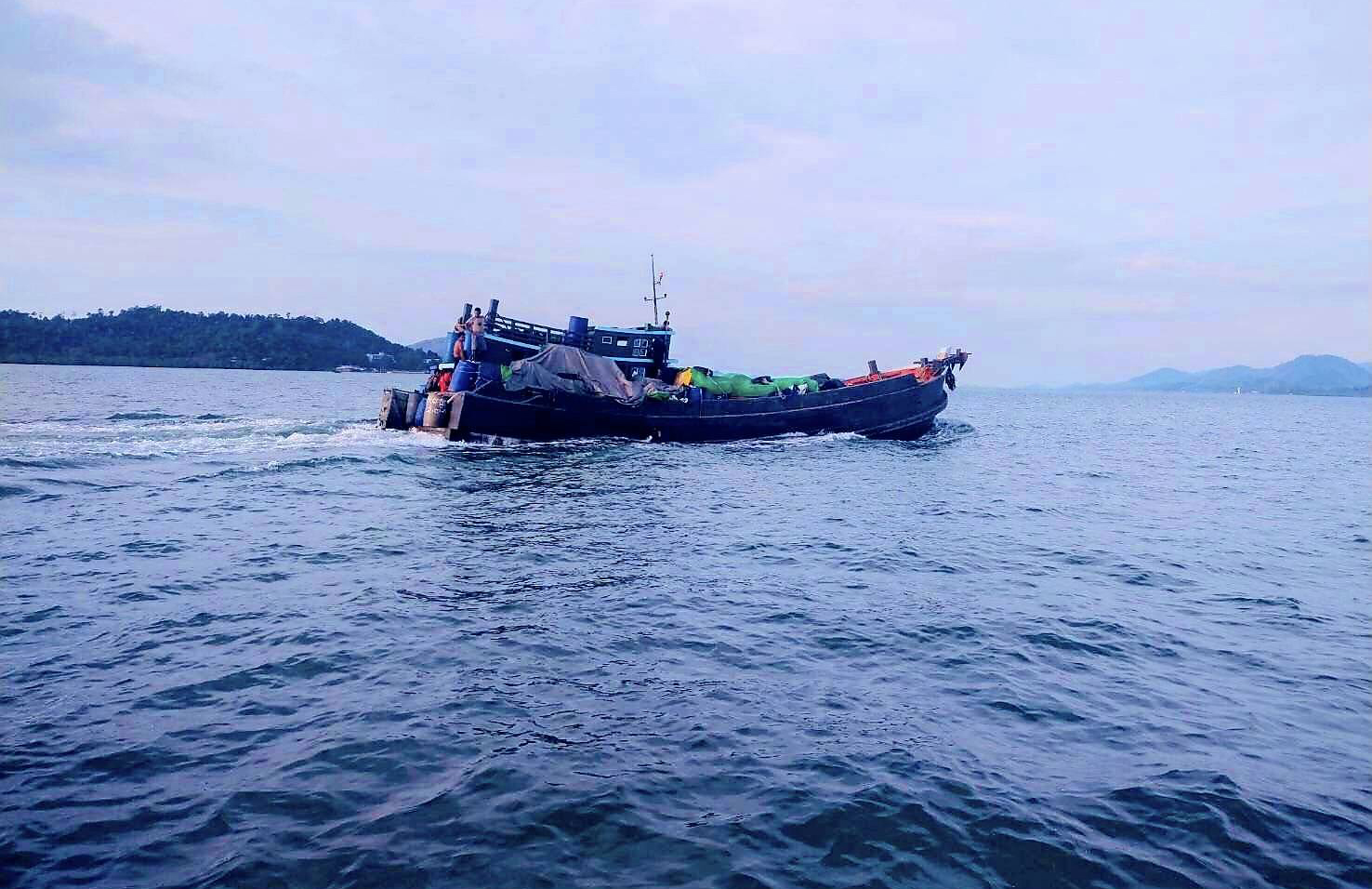 The Thai government announced last week that an employer must register migrant workers from 4 countries, including Cambodia, Laos, Myanmar and Vietnam if they want to hire them. In addition, a worker who wants to extend their stay must apply for a work permit through the Department of Employment's website or offices before 13 February 2023. They will then be allowed to work temporarily in Thailand until 13 February 2024 or 2025, as the case may be.
Thailand currently have 2.2 million legal migrant workers
Sompong Srakaew, director of the Labour Rights Promotion Network (LPN) Foundation, said the fee for neighbouring citizens crossing the border into Thailand illegally is about 8,000 to 10,000 baht per person, compared to the cost of bringing migrant workers into Thailand through legal brokers or international companies, which costs about 40,000 to 50,000 baht per person.