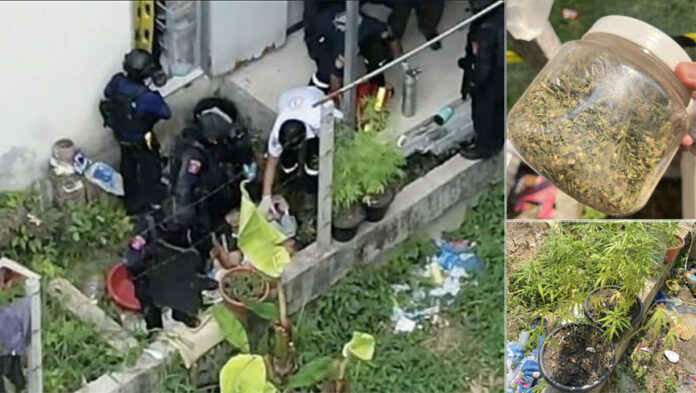 Police Chief Pol Gen Damrongsak Kittiprapas said Thursday it will be up to medical experts to rule whether marijuana smoking played a role in the mental problems of killed police inspector Pol Lt Col Kittikarn or not after the drug test resulted in the blood of Kittikarn, marijuana drugs were found in his body.
The remark was made after what appeared to be a marijuana bong was found close to the killed officer.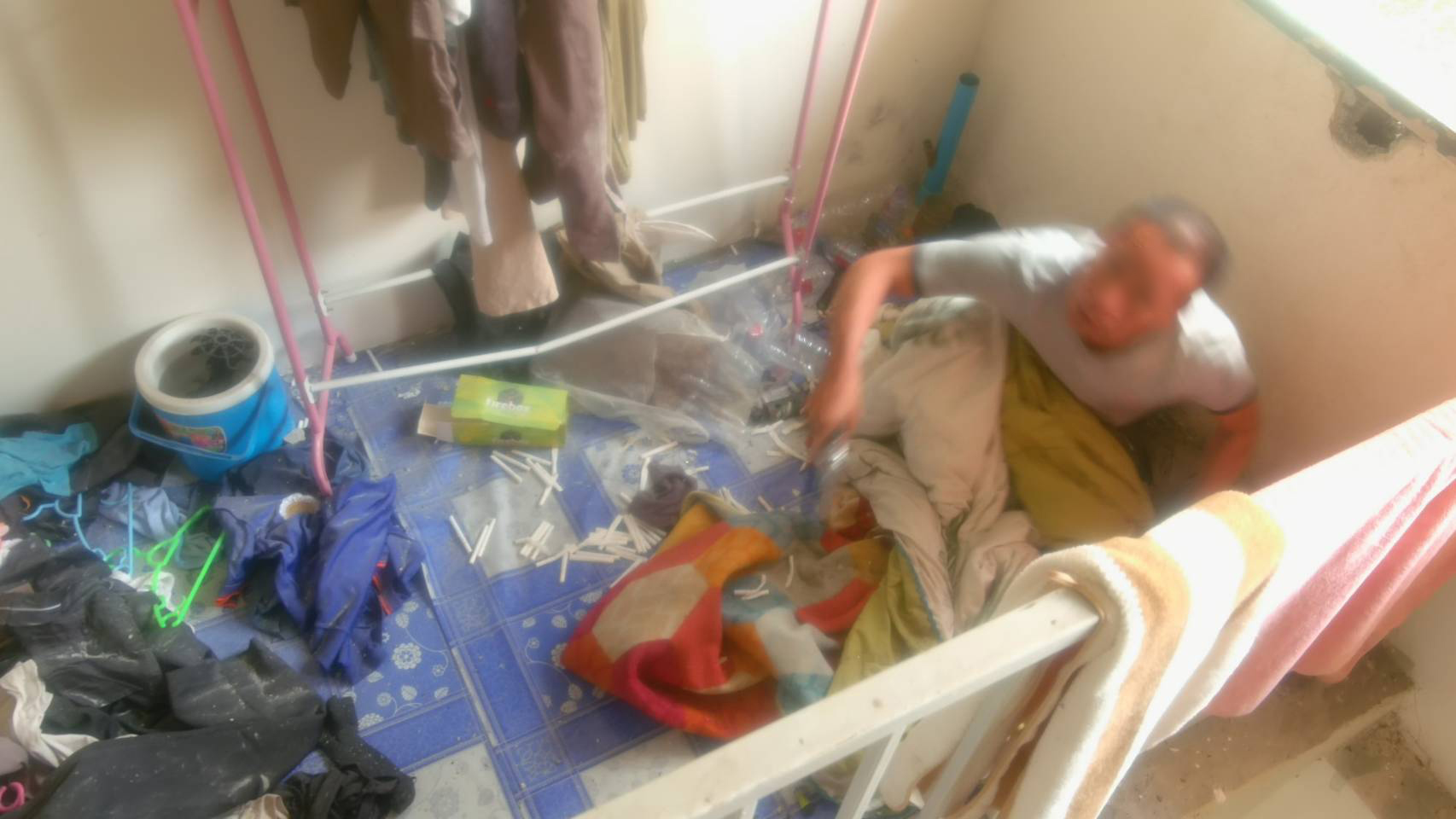 Later, the investigative officers found many marijuana briquettes and dried marijuana packed inside many jars in Kittikarn's house. At the back of the house, there are two fresh marijuana plants.
The use of marijuana for recreational purposes came under attack anew with a prominent physician posted on Facebook Thursday saying it can cause mental illness and depression.
Smith Srisont, a physician at Ramathibodi Hospital and president Forensic Scientist Association wrote: "Stop saying cannabis is not related to mental illness."
Smith added there are many medical researches supporting it.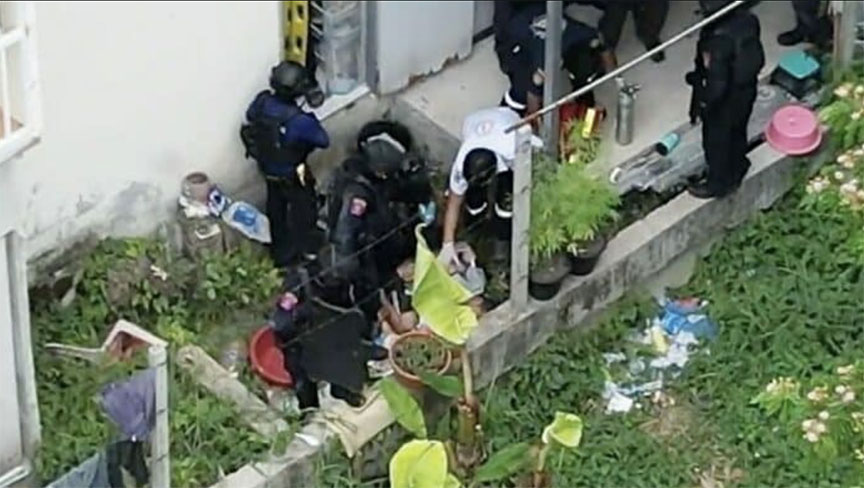 The inspector Kittikarn turned gunman died at Wednesday night at Bhumibol Hospital, after he was shot six when commando police storm in.
Damrongsak said Kittikarn had a history of mental illness and been admitted to a Psychiatric Hospital in Chiang Mai although he recently passed a mental health test. He said more intense mental health screening will be introduced and those deemed at risk will not be permitted to carry firearms.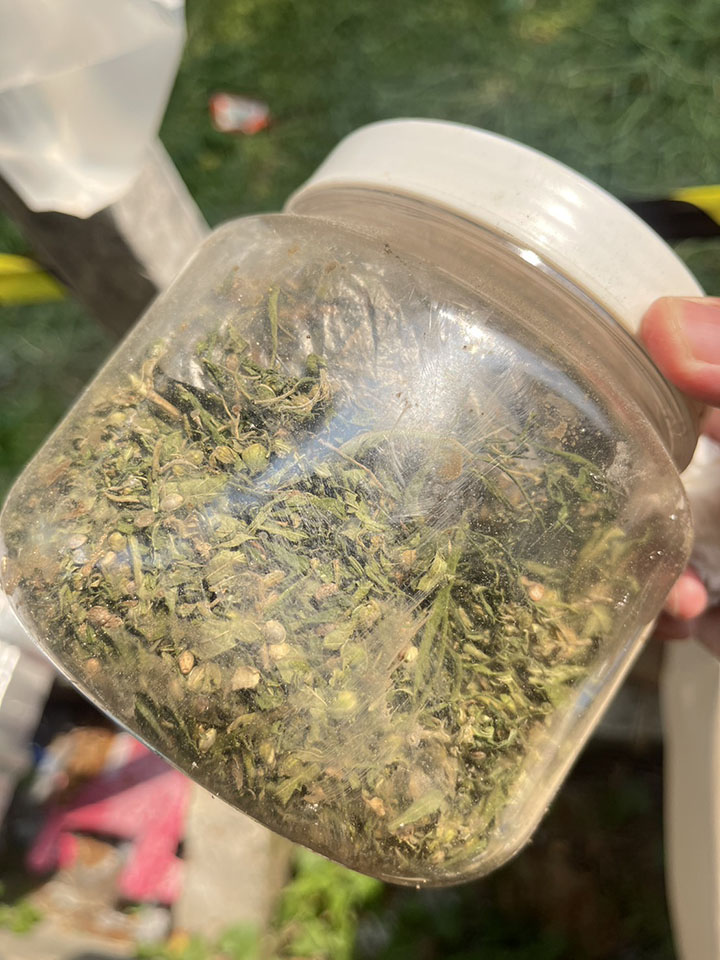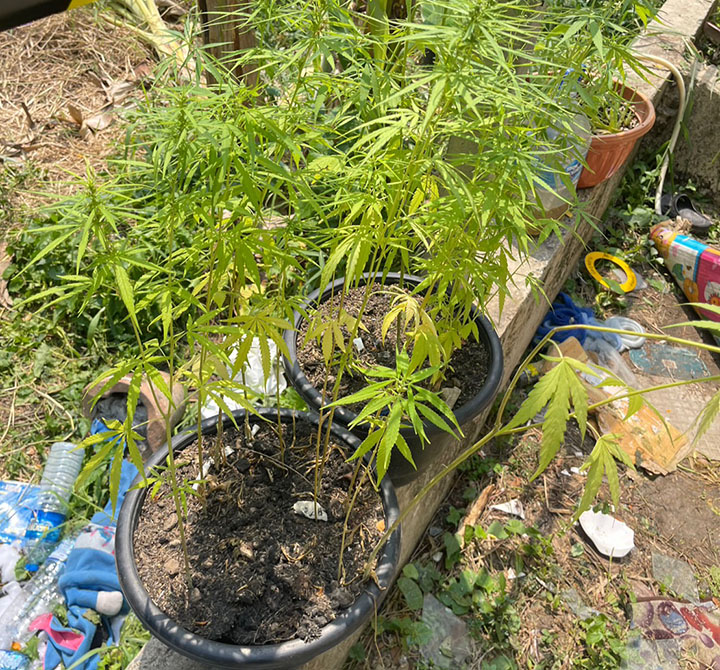 Kittikarn acted strangely while he was checking his Line app at office five days before the incident, said the police chief who added police "did their best" in trying to diffuse the situation.
In the worst mass killing case of Thailand in October 2022, an ex-police gunman who shot and stabbed 36 people, including 24 children, to death in Nong Bua Lamphu Province, was also involved in drug use.