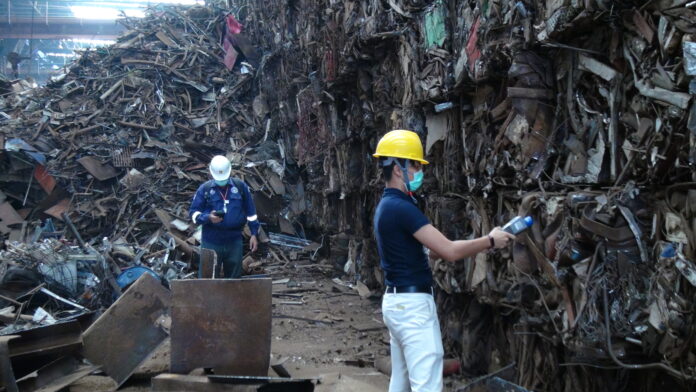 PRACHINBURI — Officials on Monday said there is no indication of any risk to public health from the radioactive cylinder found melted at a metal foundry in Prachinburi province.
The cylinder containing Cesium-137, which had been reported missing from a power plant last week, was tracked down to an unnamed factory in Prachinburi's Kabin Buri district on Sunday. Despite public fears of radiation exposure, governor Ronnarong Nakornjinda said the situation remains under control as there is no impact to the environment.
"No Cesium-137 contamination was found in metal products from the factory," Ronnarong said. "Radioactivity readings around the plant appeared normal, while air and water samples collected from areas surrounding the plant returned normal results. There is no radioactive contamination in the environment."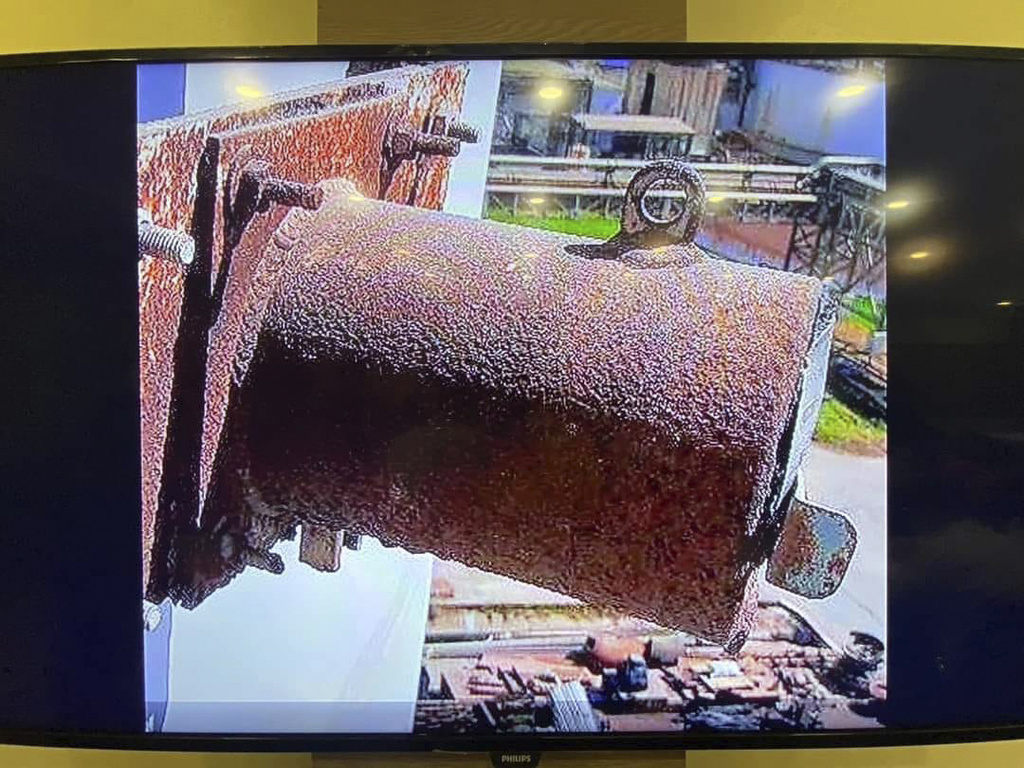 The factory was shut down yesterday after officials detected traces of Cesium-137 in metal dust, which is a waste product of the steelmaking process. Ronnarong said the dust was stored at the facility after being collected from the furnace and was not distributed elsewhere.
Blood tests would be conducted on workers and nearby residents to detect any radiation exposure.
Police said they are investigating how the cylinder ended up at the metal foundry, which they believe was stolen and sold as scrap metal. The 30-centimeter-long cylinder was installed on a 17-meter-tall silo at a steam power plant in the same province and was used for measuring ash in the silo.
"The power plant is a closed area," Prachinburi provincial police commander Winai Nutcha said. "Ordinary people would not be able to take it except for the plant's employees."
Experts have warned of health risk — which includes burns, nausea, and cancers — if the radioactive material is exposed. The half-life of Cesium-137 is around 30 years.
The episode reminded the public of a radiation accident in 2000, when an illegally disposed canister containing Cobalt-60 was dismantled by junkyard workers in Samut Prakan province. The incident resulted in three deaths and at least five people hospitalized for radiation sickness.
Related Article : The Missing Caesium-137 Cylinder Has Been Found