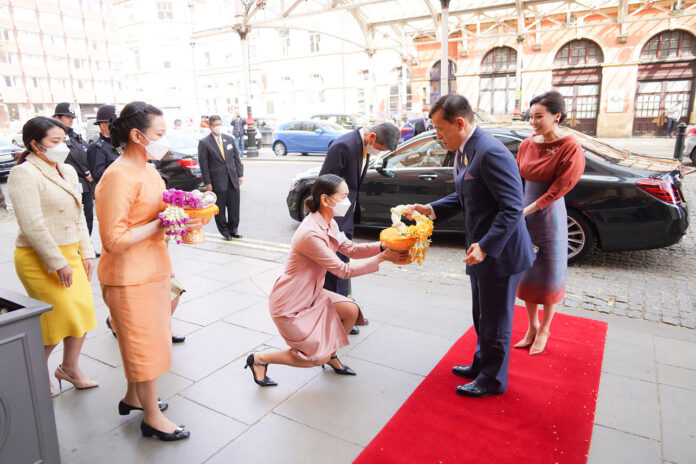 His Majesty King Maha Vajiralongkorn Phra Vajiraklaochaoyuhua and Her Majesty Queen Suthida Bajrasudhabimalalakshana have made an official visit to the United Kingdom from May 4 to 7 to attend the coronation of King Charles III.
It is the first time for the couple to attend a foreign royal coronation, and it is the first official visit to a foreign country after His Majesty ascended to the throne as King Rama 10 of the Royal Chakri Dynasty.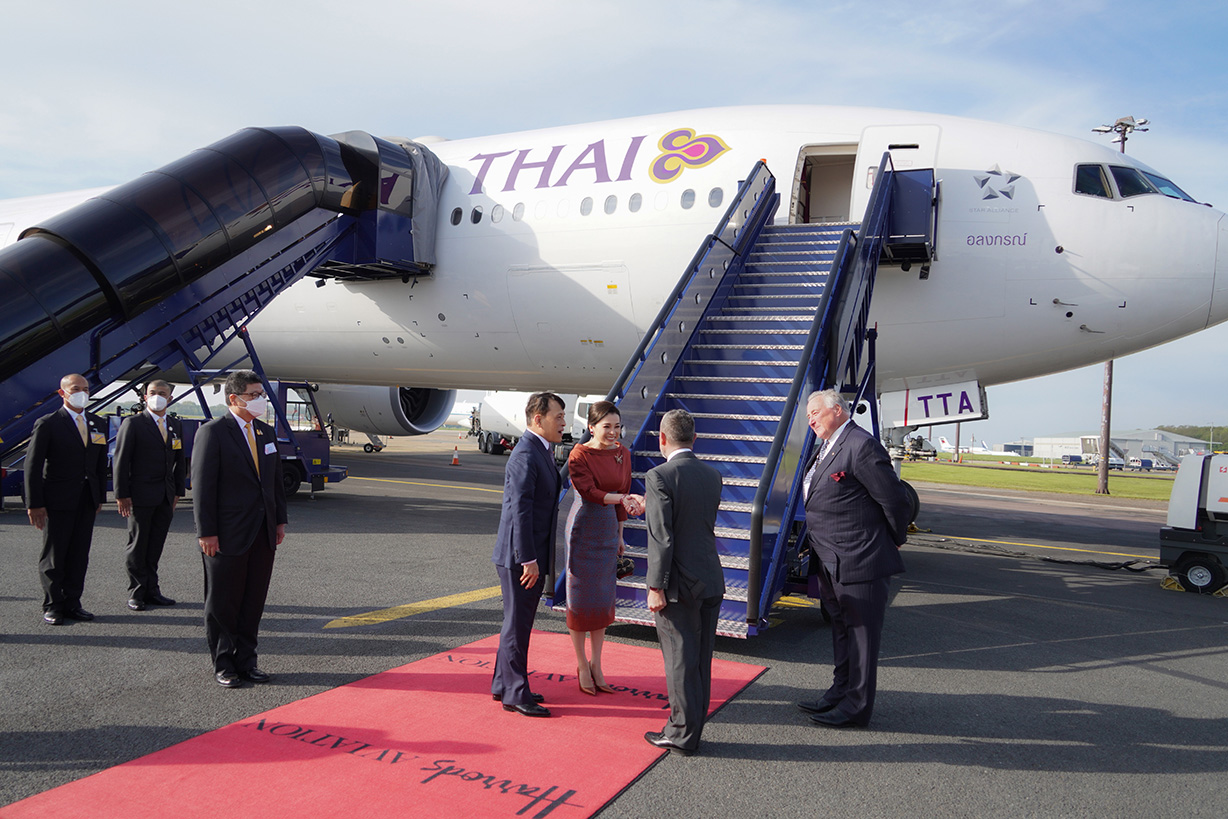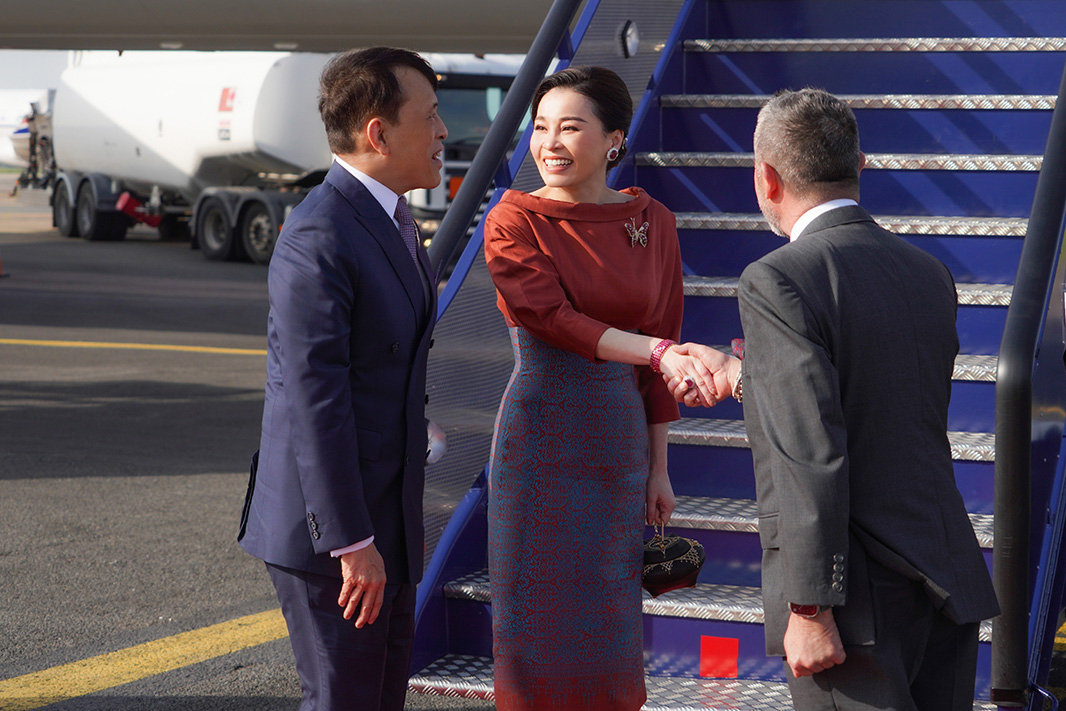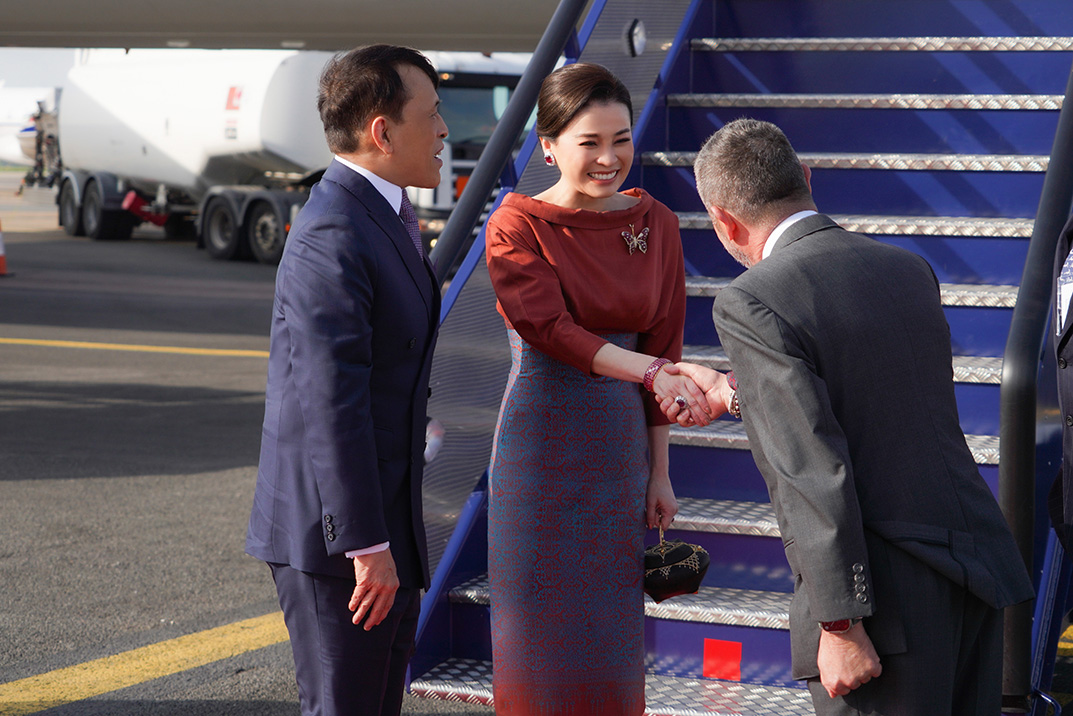 Their Majesties the King and Queen arrived at London Stansted Airport on Thursday, welcomed by Mr. Thani Thongphakdee, Ambassador of Thailand to London, and Mr. Simon Bright, Representative of King Charles III of the United Kingdom. Their Majesties the King and Queen later went to the Landmark Hotel, London, where they stayed.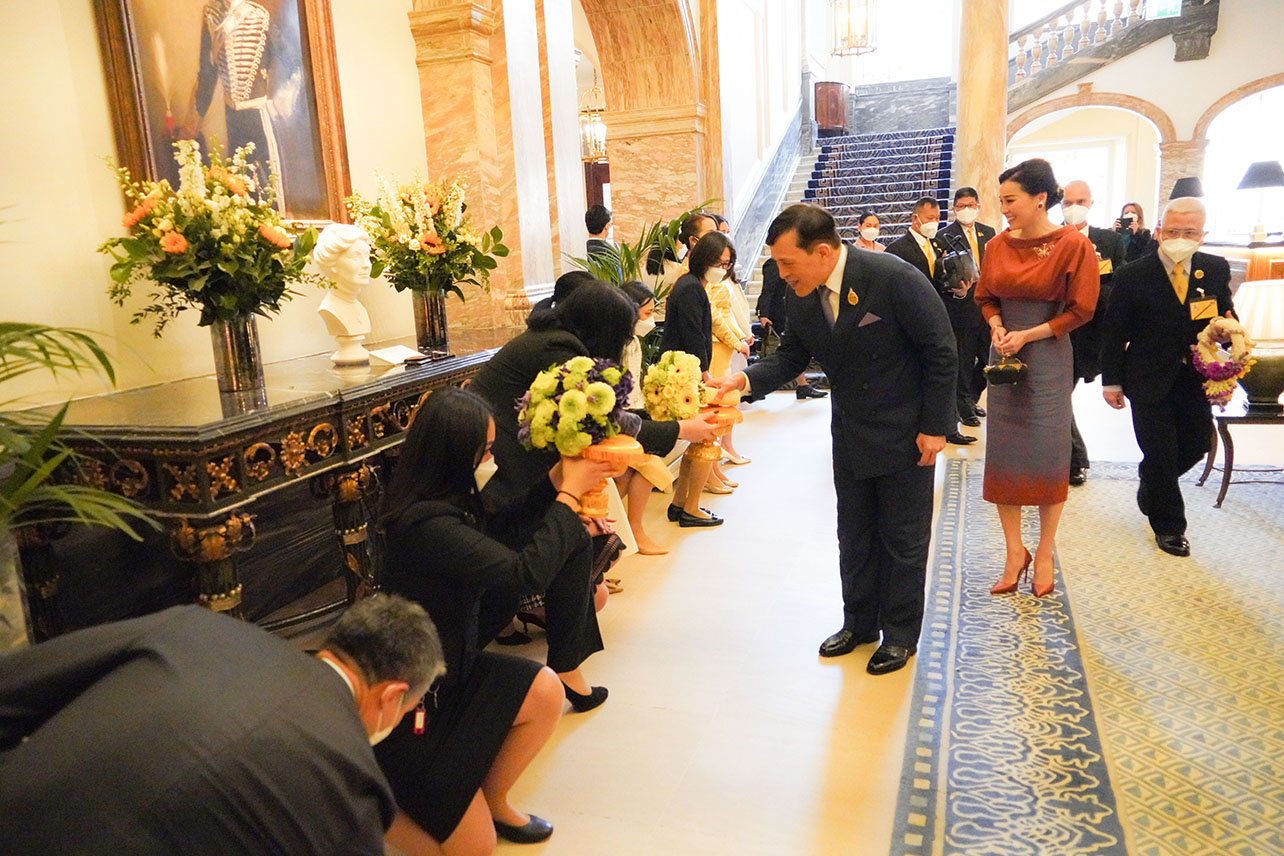 The couple will attend a reception that King Charles III is hosting at Buckingham Palace on May 5 in the afternoon and the coronation at Westminster Abbey on May 6 in the morning.