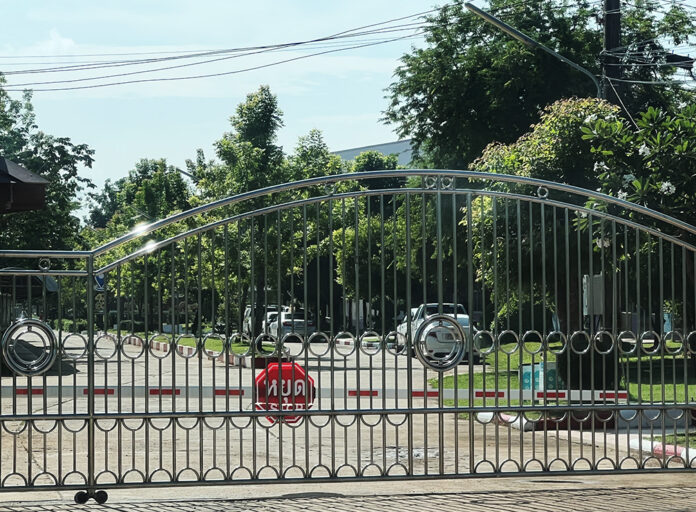 A 8th-grade student at a famous school in Si Sa Ket province in northeastern Thailand stabbed a friend who was helping another student not be harmed.
The incident occurred on May 29, 2023. Put Prawon, 53, the grandmother of Guitar, the dead student, said she was told that at around 1.50 to 2.00 p.m. her grandson was playing a boxing fight with his friends. The perpetrator, S, 14 years old, was unhappy and scolded Guitar's group of friends.
S then grabbed his knife and, in a fit of madness, tried to stab in the group. Guitar tried to help his friends but was eventually stabbed by S in the right side of his ribcage, he collapsed and died.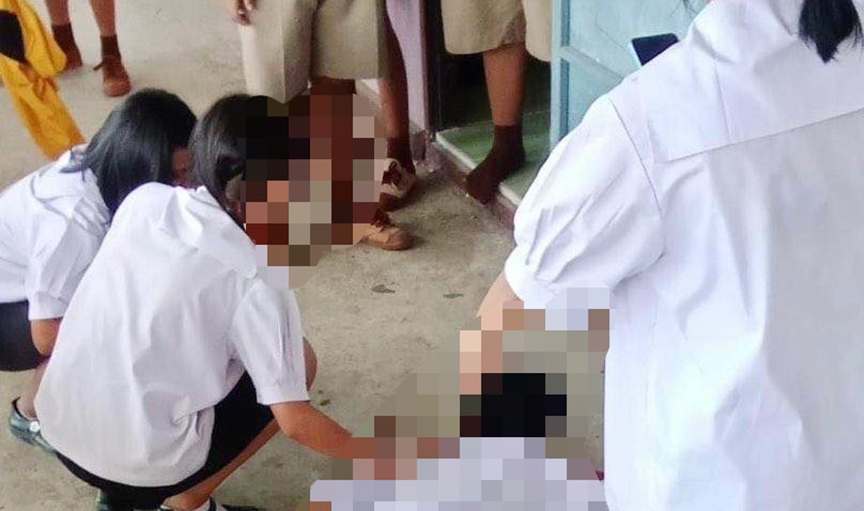 Another three of the Guitar friends, all 14 years old, were injured. The first student was stabbed in the left side near the ventricle. The second was stabbed in the lower part of the right and left ribcage. He is in a coma. The last person was stabbed in the arm, he was slightly injured.
One of the schoolgirls in the classroom, however, said S was bullied first, then he used a knife to stab a group of friends.
Investigating police from Tum Police Station in Si Rattana District have arrested S and filed charges of murder and dangerous bodily harm. The Juvenile and Family Court in Si Sa Ket will prosecute later.
The director of the school ordered a temporary closure from May 30 to June 2 and forbade people to enter the school grounds.
Guitar's grandmother, who took care of him when his parents divorced, brought back her grandson's body for the religious ceremony at the 6th, Ban Non-Sawang, Phromsawat Subdistrict, Phayu District, Si Sa Ket, Thailand. The relatives were present with grief.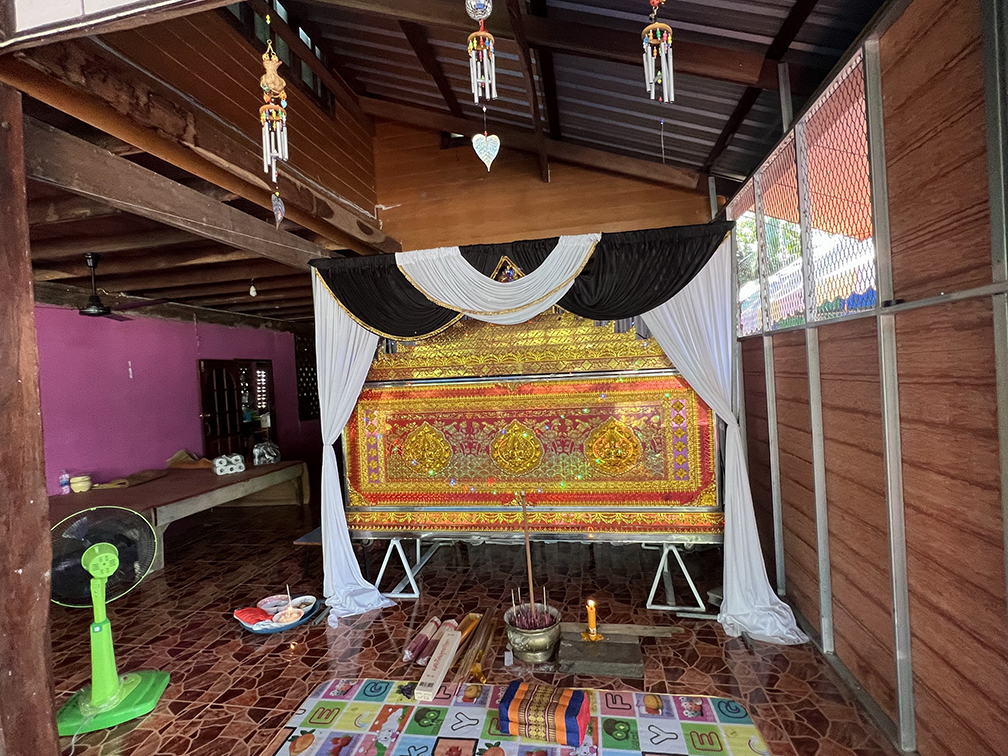 Trinuch Thienthon, minister of the Thai Ministry of Education, said the school has offered assistance to the families of the injured and dead students. She added that the education administration in the region will continue to help the families of the victims.
She stressed that the school will restore the student's spirit and plan preventive measures for a possible incident in the future. Trinuch also urges all schools in the country to prioritize student safety, especially during the academic year when students need to learn to adapt to the new environment.