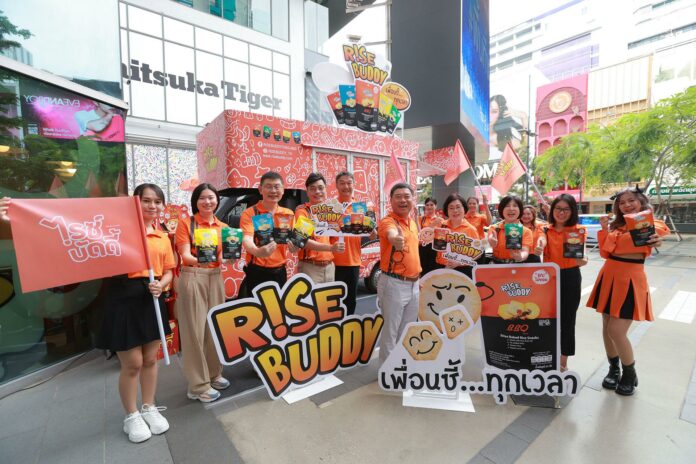 Launching 5 new flavors and organizing a roadshow campaign "Rise Buddy Yummy Truck" to build up brand awareness and exposure of the brand through Yummy Trucks throughout Thailand.
Wide Faith Foods, manufacturer and distributor of "Rise Buddy", baked rice snacks made from 100% grade A Thai rice, a popular Thai snack in the world market. Officially entered the Thai snack market, launching 5 new flavors and organizing a roadshow under the campaign "Rise Buddy Yummy Truck" to create brand awareness and recognition through Yummy Trucks, delivering deliciousness and experiences together with brands throughout Thailand.
Product carpeting sales channels covering both online platforms, market Place, Shopee, Lazada, together with "Croco International" to penetrate sales channels in leading stationery stores in various schools and universities super stores throughout Thailand
Mr. Oliver Yeh, Managing Director of Wide Faith Foods Co., Ltd., manufacturer and brand owner of Rise Buddy (Rise Buddy), baked rice snacks from 100% Grade A Thai rice, revealed that the company was established in 2011. Prof. by a specialist with more than 30 years of experience in the production of rice-based snacks.
Combined with unique production processes and international standards such as BRC (AA, the highest score), ISO 9100-2015, as well as professional design, research and development capabilities. Along with the modern equipment and production technology that meets international standards.
The company is able to develop delicious products that come with good health and continuously develop new flavors to meet the needs of customers responding to health trends and trends in the world market.
Wide Faith Foods products are sold globally, available in the west coast of the United States, China, Australia, New Zealand, as well as markets in Europe, France and the Asia-Pacific markets, Taiwan, Japan and Korea, as well as offshore markets Asian region.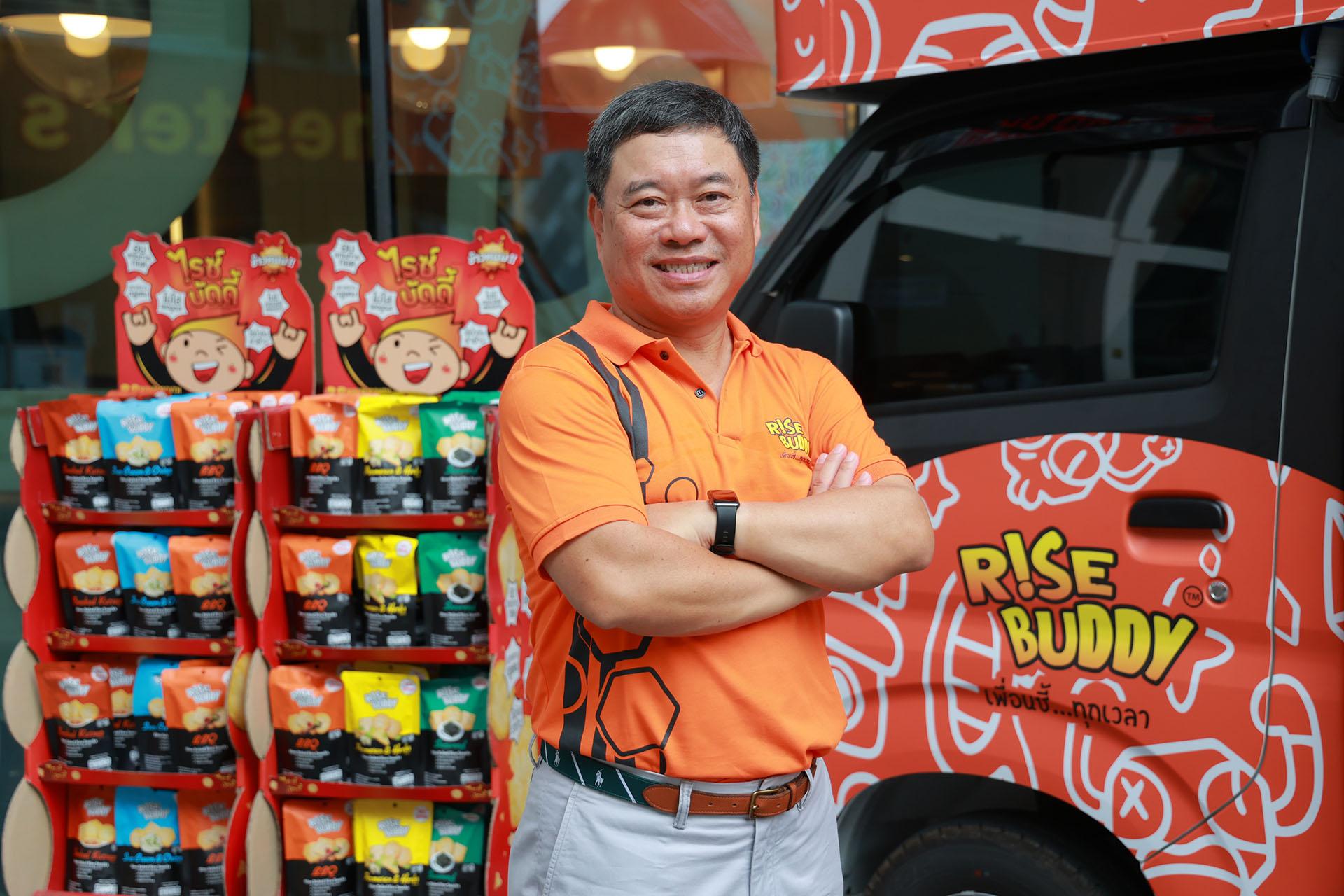 Mr. Oliver Yeh added, Nowadays modern consumers are starting to look for healthy snacks. Eat and do not feel guilty and negatively affect your health in the long run especially after the outbreak of COVID-19 the health food market is very attractive by the company production and distribution of baked rice snacks sold in the world market which has been well received and in response to the growing trend of healthy snacks consumption in Thailand, Rise Buddy Bites Baked Rice Snack has been officially launched in Thailand under the slogan "Rise Buddy, best friend…every time" in Thai that can be eaten at any time and in every situation. This baked rice snack is made from 100% grade A Thai rice.
The benefit of rice is that it provides energy helps strengthen muscles rich in vitamins and essential minerals that the body needs which uses a production process that is baked instead of fried for better health meet the needs of people who love to consume sweets who want deliciousness that comes with good health.
Especially among teenagers, working people, and also NO MSG ADDED, Gluten Free and NO Preservatives Added. They are Delicious, thinner, crispier and long lasting flavors. There are 3 shapes of snacks in the same package: kite shape, hexagon shape and circle shape, with 5 delicious flavors to choose from:
BBQ flavor, the unique smoky aroma is intensive with mellow flavor that you will lick your fingers all the way.
Seaweed flavor, a nutty taste with a bit of sweet & seaweed flakes on top of the snack. The taste is right for Thai people.
Smoked katsuo flavor, the umami of smoked katsuo with a bit of salty and sweet, is the unique, new flavor that tailor-made for Thai market.
Parmesan and Herb flavor, the great marriage of Real Parmesan cheese & mixed herbs that bring you the new sensation of enjoy the snacks, and they go well with the great quality of Thai rice that you would like to bite your fingers.   
Sour cream and onion flavor, the special taste from zesty sour cream that bring you the sour taste of touch, mixing with the sweet taste of onion that bring you out of the same flavor you ever taste from other brands.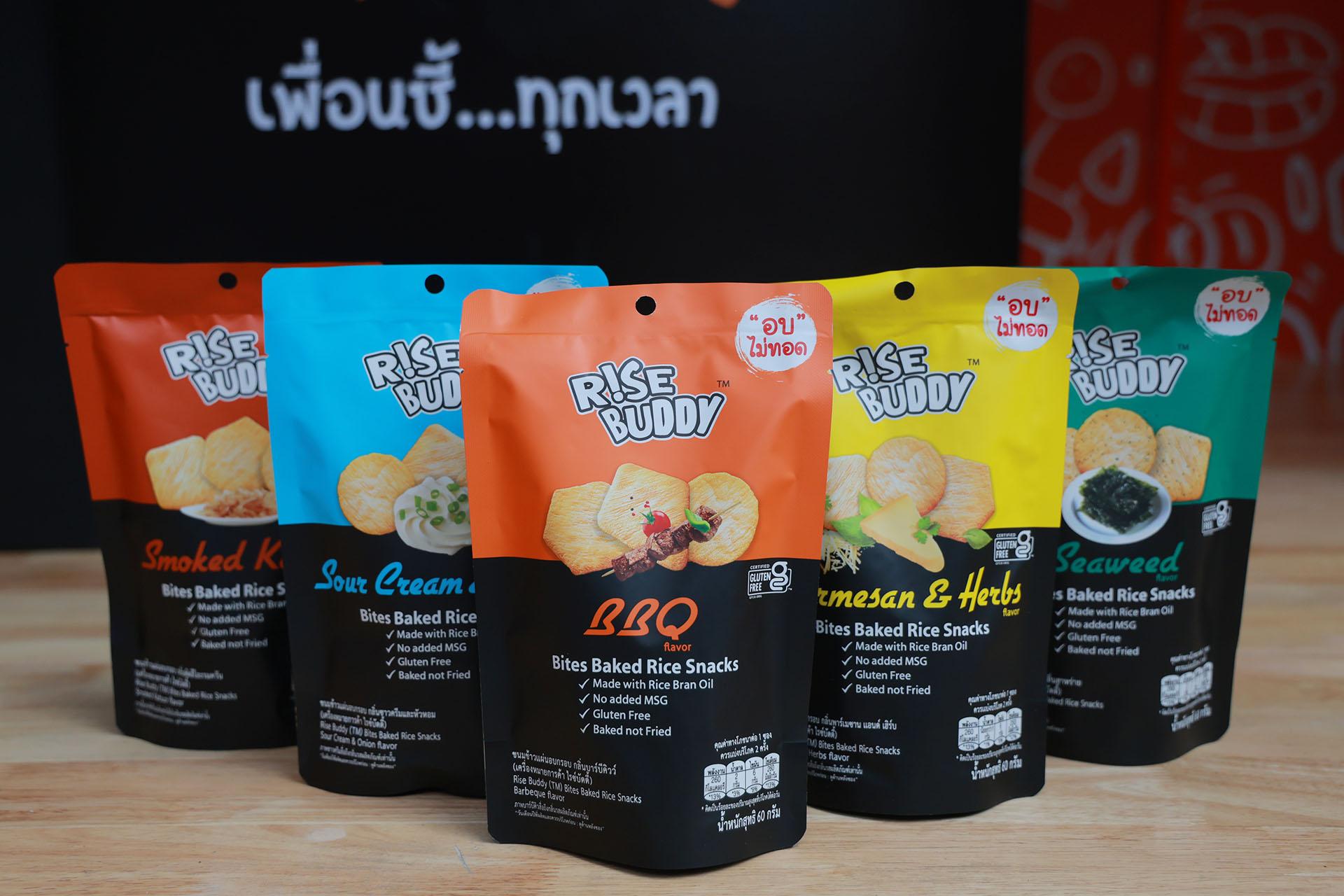 This group of products is a new product in Thailand. That has been sold in many countries such as Bosnia, Taiwan, Korea and today it is still popular in terms of taste and the deliciousness that is consistently perfect.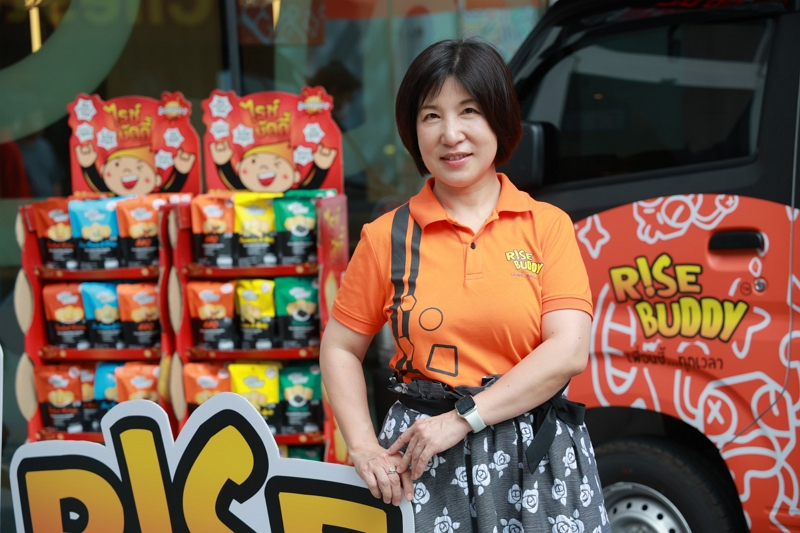 Ms. Gloria Kuo, Vice president of Marketing, Wide Faith Foods Co., Ltd. talked about marketing activities by penetrating the Thai market this time, the company has launched the "Rise Buddy Yummy Truck" campaign, a Yummy Truck roadshow to transport Rise Buddy's deliciousness directly to customers across the country to try and buy at a special price there are also many free gifts.
In addition, the Yummy Truck also comes with a sticker photo booth that will allow customers to take free photos according to the set rules to open direct experiences with brands which helps build brand awareness and create product recognition by Yummy Truck will travel to customers in Bangkok and other provinces in many areas from May 2023 onwards.
Focus on product carpeting sales both sales channels in online platforms, marketplaces, Shopee, Lazada, targeting customers who do not have time to buy products outside. As for sales channels that are super throughout the country, Wide Faith Foods Co., Ltd. joins hands with Ms. Wilai Chensri, Managing Director of Croco International Co., Ltd., as a distributor to expand the market in Thailand and distribute products directly in this channel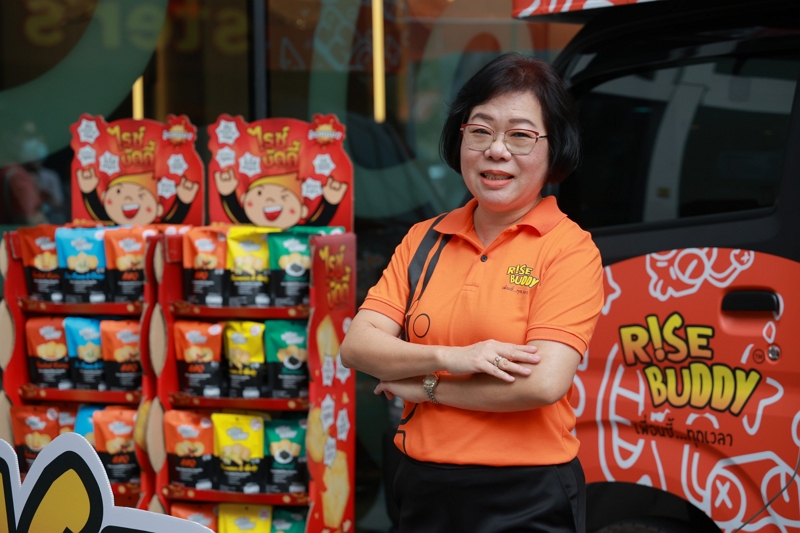 Ms. Wilai Chensri, Managing Director of Croco International Co., Ltd. added that Have confidence in the product, both the quality of production and the perfect taste. Able to penetrate the Thai snack market and be able to enter the hearts of those who snack lover for sure. By starting to distribute products to leading stationery stores stationary stores in schools and universities and covers super stores throughout Thailand.
You can follow the delicious route "Rise Buddy Yummy Truck" every month through Rise Buddy's social media below in all channels.
Facebook: https://www.facebook.com/risebuddythailand?_rdc=1&_rdr
Instagram: https://www.instagram.com/risebuddy_th/
TikTok: https://www.tiktok.com/@risebuddy789?_t=8cASV7211jV&_r=1
Lazada  : https://www.lazada.co.th/shop/rise-buddy/
Shopee : https://shopee.co.th/rise_buddy/