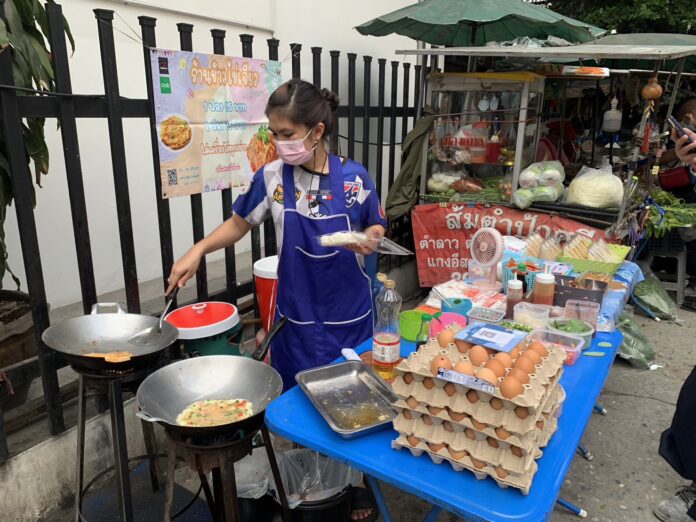 Thai low-income people face rising costs of living as the price of eggs increases, which has a significant impact on their lives, as an egg is a basic protein for low-income people.
Chicken farms in several provinces have already increased their retail prices from 3.60 baht per egg, on May 15, 2023, to 3.80 baht per egg. The price is also expected to rise to 4 baht per egg soon.
The owner of "Jae Iang" shop, a large wholesaler of chicken and duck eggs in Old Rayong Market, Tha Pradu Sub-district, Mueang District, Rayong Province, said the price of chicken eggs of all sizes has risen to 18 baht per pack in the last month, the most expensive in the store's 50-year history. The majority of consumers are sellers and food vendors. They moan, yet they must buy and sell. After all, chicken eggs are still the most affordable and convenient food.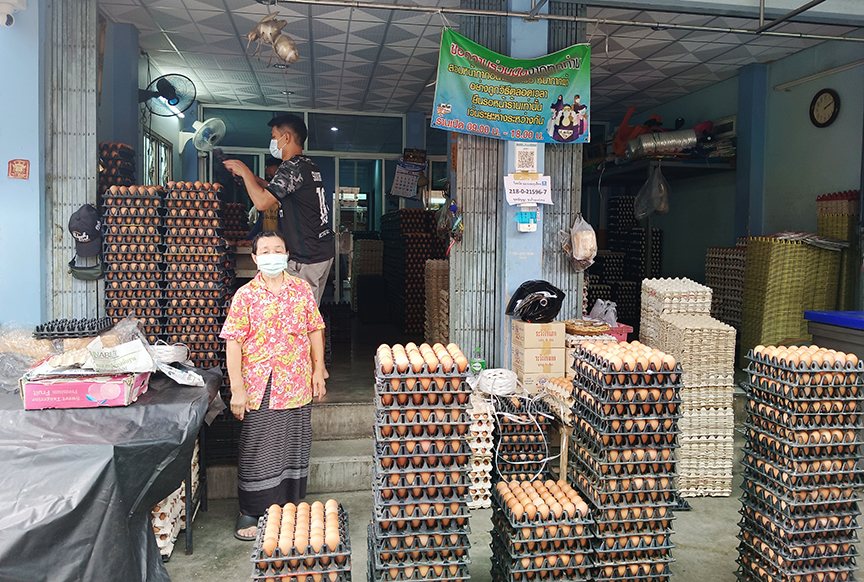 The survey at the Mueang Burirum Market in Burirum province showed that the price had increased by 5 to 6 baht per tray of 30 eggs. The sellers said the price increase was due to the market: The farm-gate selling price has increased because many chickens have died due to high temperatures, resulting in fewer eggs being produced for the market. The sellers added that the prices of eggs have been increasing continuously for 1 month. Therefore, they have to increase their selling prices.
Thonglor Kachurmrum, an egg seller at Mueang Burirum Market, also said egg prices had been rising once a week for a whole month. She had to bear the higher costs: the cost of each round increases from 10,000 baht to 20,000 to 30,000 baht.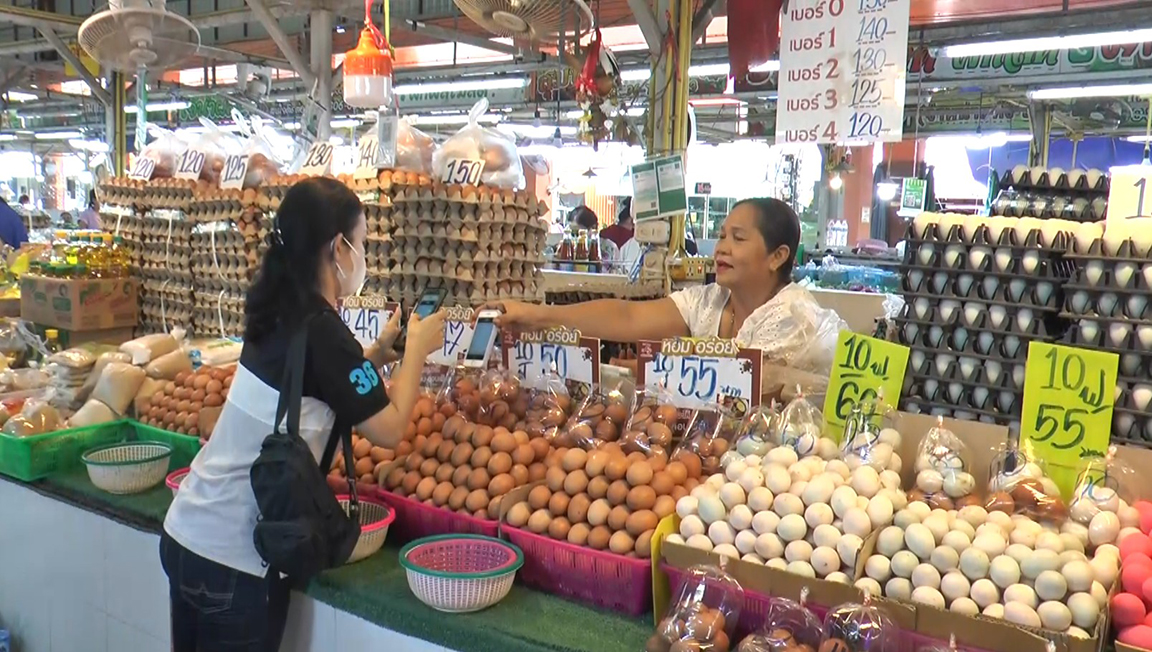 A Thai omelette vendor on Bangkok's Phaholyothin Soi 18 said Tuesday that she is not raising her prices due to the difficult economic condition. One egg omelette with rice is still 25 baht, and two eggs are 35 baht.
Ms. Ketkan Namprom, 54, the owner of Khun Am's porridge shop in Khon Kaen Province, has stated that she will maintain the same pricing even if the price of chicken eggs rises further. Because the vast majority of her customers are students. Regular porridge is currently 50 baht, with an additional 5 baht for adding egg.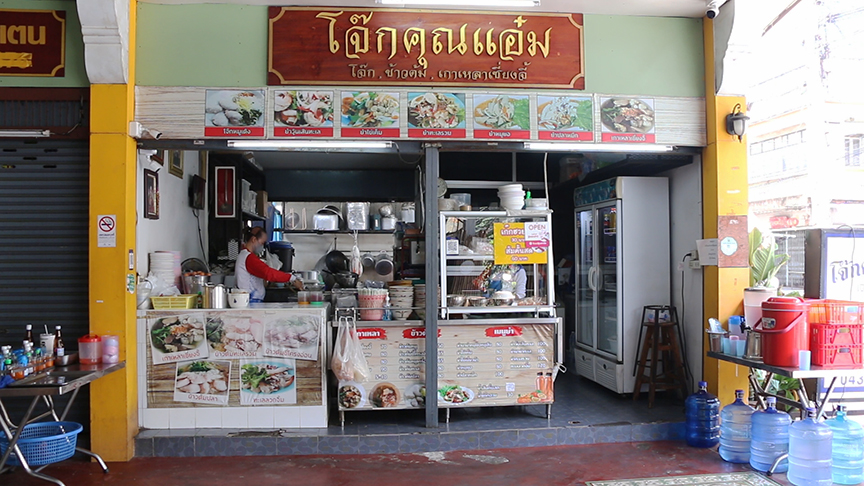 Udom Srisomshong, deputy director-general of the Internal Trade Department at the Ministry of Commerce, said Thailand had suffered from drought and high temperatures from April to May, both of which directly affected egg production levels and egg size.
The eggs that dominate the market are those of sizes 3 to 5, the larger the number, the smaller the size. These sizes account for 80 per cent of the total market share. For eggs of size 0 to 2, the market share shrinks from 50 per cent to only 20 per cent..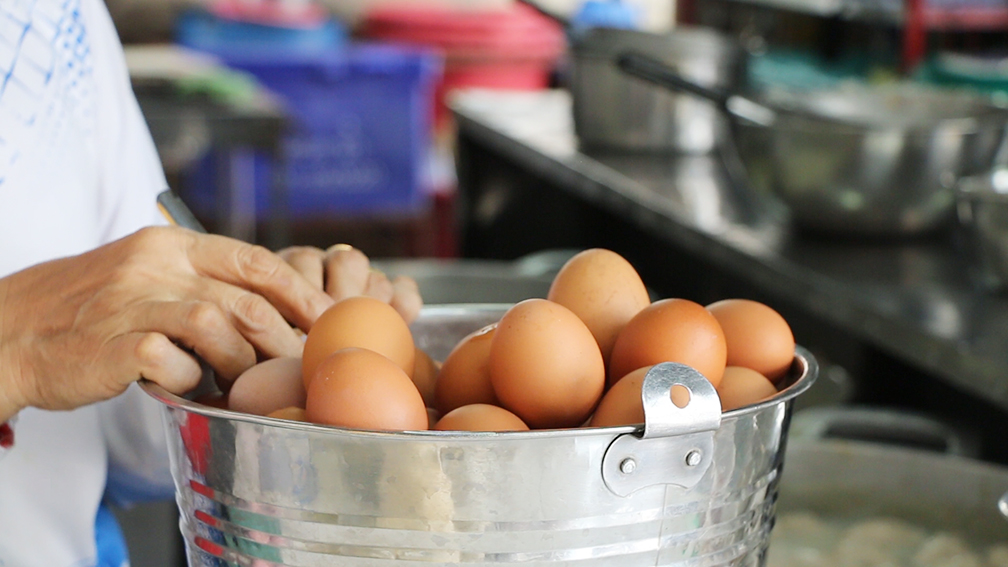 Since farmers cannot produce bigger eggs, they have to bear more costs because they still have to pay the same feed for the chickens, but they can sell their products for less money, so they have to raise the price
"The Internal Trade Department is currently in discussions with chicken farmers and has found out that the crisis with high temperatures is gradually improving and it is starting to rain more, so the production level and size of eggs are improving. It is expected that everything will return to normal in 1 month. The market will then offer larger eggs again. However, it is difficult to say whether there will be another price increase in the period until next month," said Udom.