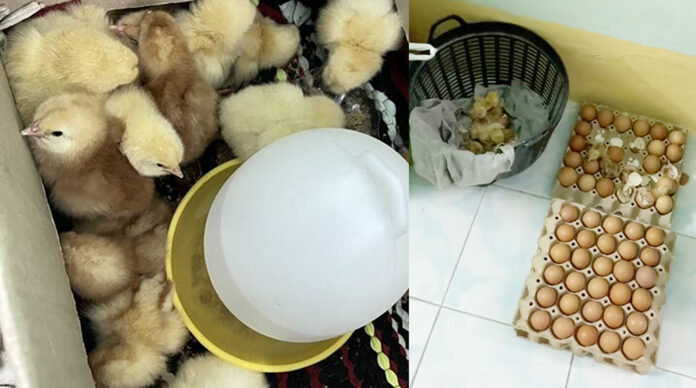 The owner of a viral video who found 21 chicks hatched from eggs she actually wanted to eat vowed never to buy such eggs again.
The eggs shown in the video were actually undeveloped called 'Ha Hang eggs' or 'rice eggs' that a certain group of people like to use for grilling or cooking. These eggs are fertilized but do not develop fully: the egg remains as embryos and is often consumed.
Narisara Kongsamoer, Noy, reveals to 'Khaosod Online' that her mother bought rice eggs on 9 June. However, the next day, 10 June, the family had to travel from Nakorn Ratchasima Province to relatives in another province. Therefore, they left three trays of eggs at home and brought the rest as gifts for relatives. When they returned home and opened the door, they were surprised to see chicks running around.
Noy further mentioned that the tray of eggs given to the relatives did not produce the same result. The chicks hatched only from the trays that were left at home and all of them had hatched. At present there are about 21 chicks. She consulted with her father and they agreed to raise the chicks temporarily as they would soon return to another province. They planned to give all the chicks to her grandfather who already raises chickens.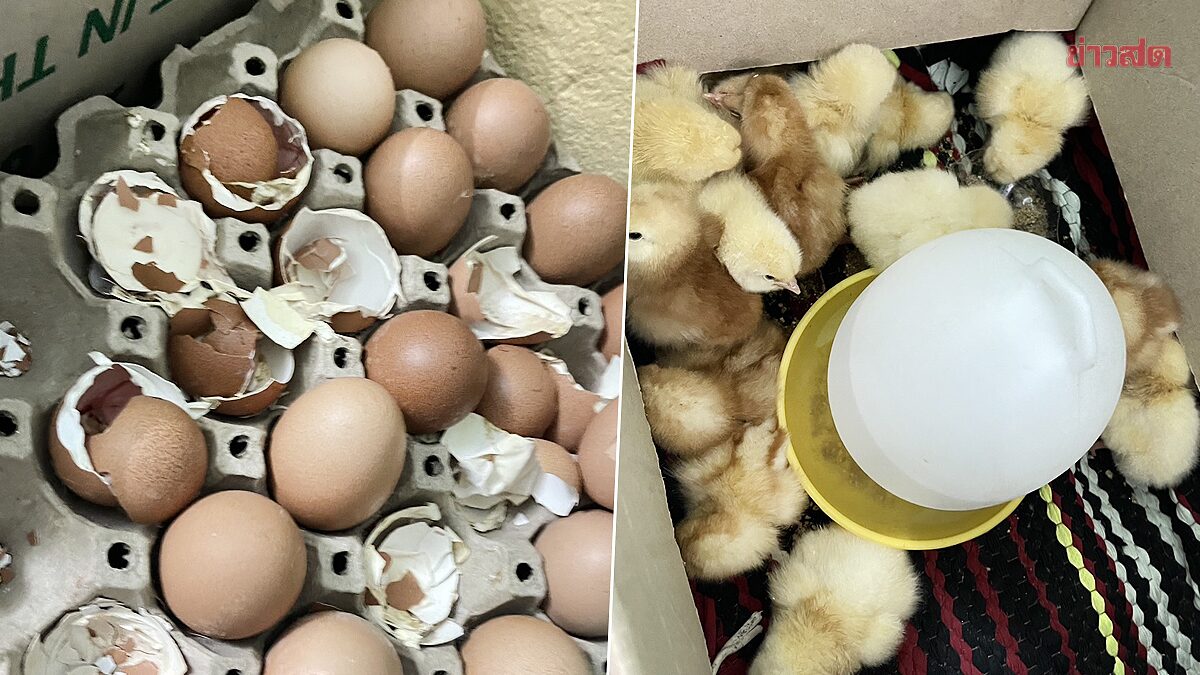 Noy said that her mother usually buys rice eggs from a shop owned by her friend's mother to give to relatives. Such an incident had never happened before. This was the first time. She recorded a video which she posted on social media for fun, not realizing that it would attract so much attention.
Since this incident, Noy no longer dares to eat rice eggs because she feels sorry for the chicks.