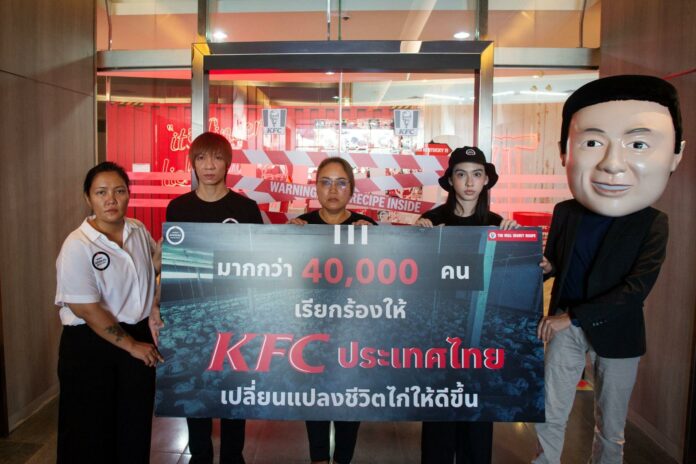 Bangkok – World Animal Protection Thailand, in partnership with We Animals Media, has unearthed evidence shedding light on the lives of chickens trapped within the confines of contract farming.
This harrowing revelation exposes the stark contradiction between the reality of the animals' suffering and the claims made by the companies and businesses involved, which assert the well-being of their sourced meat from content and robust chickens.
As the demand for animal protein surges, factory farming—chicken, in particular—has proliferated. Presently, the chicken meat industry stands as a colossal enterprise, housing the largest population of farm animals on the planet. Shockingly, two out of every three chickens, numbering over 100,000, are confined to spaces barely larger than an A4 sheet.
Further exacerbating this cruelty, fast-growing chicken breeds, selectively bred through genetic selection for speedier growth, now mature more than twice as quickly as their counterparts did forty years ago.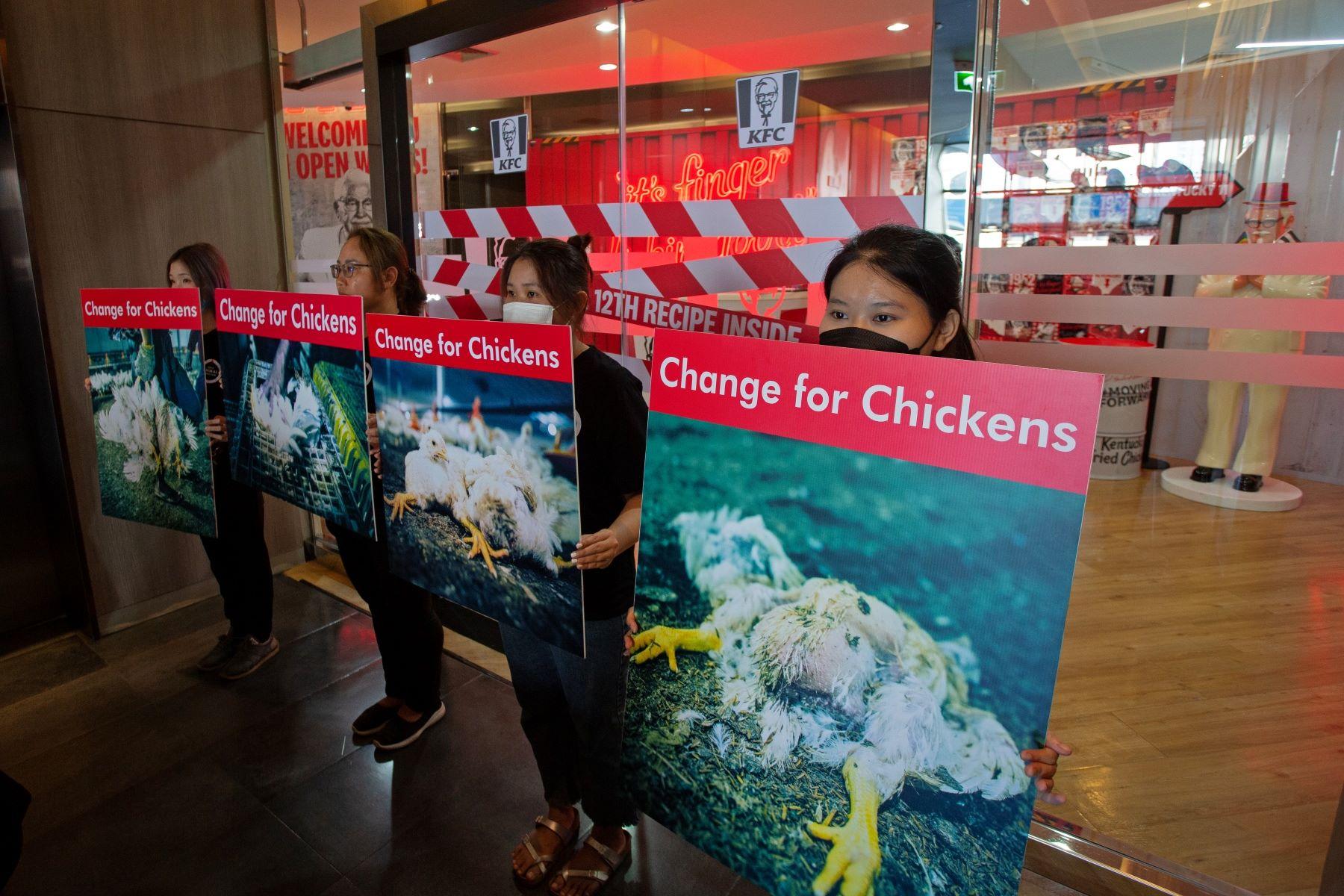 According to the 2023 statistics from the Trade Policy and Strategy Office of the Ministry of Commerce, Thailand boasts over 30,000 chicken farmers generating a staggering three million tons of chicken meat. Notably, Thailand ranks as the fourth-largest chicken exporter globally1, with the central region contributing 50.8 percent of the meat, followed by the eastern region at 20 percent, and the northeastern region at 14.7 percent. 
In September 2022, a joint investigation by World Animal Protection Thailand and We Animals Media randomly delved into contract farming sites across central and eastern Thailand.
These sites, responsible for supplying chicken meat to retailers and restaurants domestically and internationally, showcased over 20,000 – 30,000 chickens as young as 11 to 30 days old, enduring lives of torment and misery. Disturbing findings are meticulously outlined in the "The Real Secret Recipe" report, pulling back the veil on the agonizing truth behind the chicken meat industry.2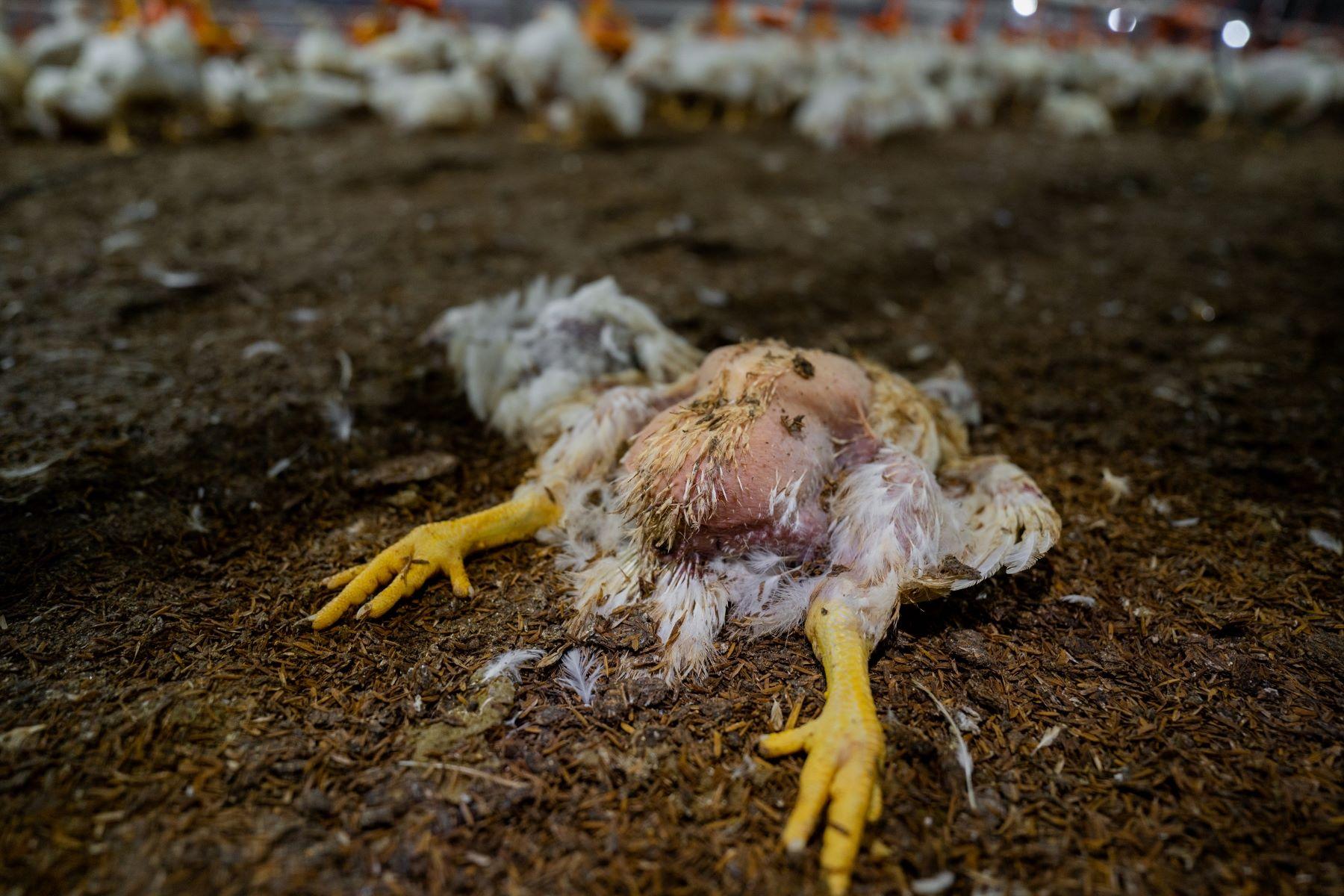 Orngorn Thanachollagorn, Head of Programme at World Animal Protection Thailand, remarked, "Our intent is to bring these stark visuals to light. It's imperative for the Thai public to witness the unabashed cruelty in the chicken farming industry. Opting for fast-growing chicken breeds merely sets the stage for this cycle of cruelty. Their physical and psychological sufferings, include respiratory issues, leg deformities, fractures, chronic wounds, and untimely deaths. These unnaturally large farm chickens are denied natural behaviors and are relegated to sitting or standing in their own waste until their last breath."
Now is the time for transformation within the animal industry. Over 600 global businesses, spanning food manufacturing, supermarkets, and restaurants, have rallied behind the "Better Chicken Commitment," pledging to elevate chicken welfare standards. However, KFC Thailand, the prominent fast-food chain with over 25,000 branches worldwide3, remains an exception, despite holding the lion's share of Thailand's chicken market. While those in eight European countries: the United Kingdom, Ireland, Germany, Netherlands, Belgium, Sweden, Denmark, and France have joined this commitment.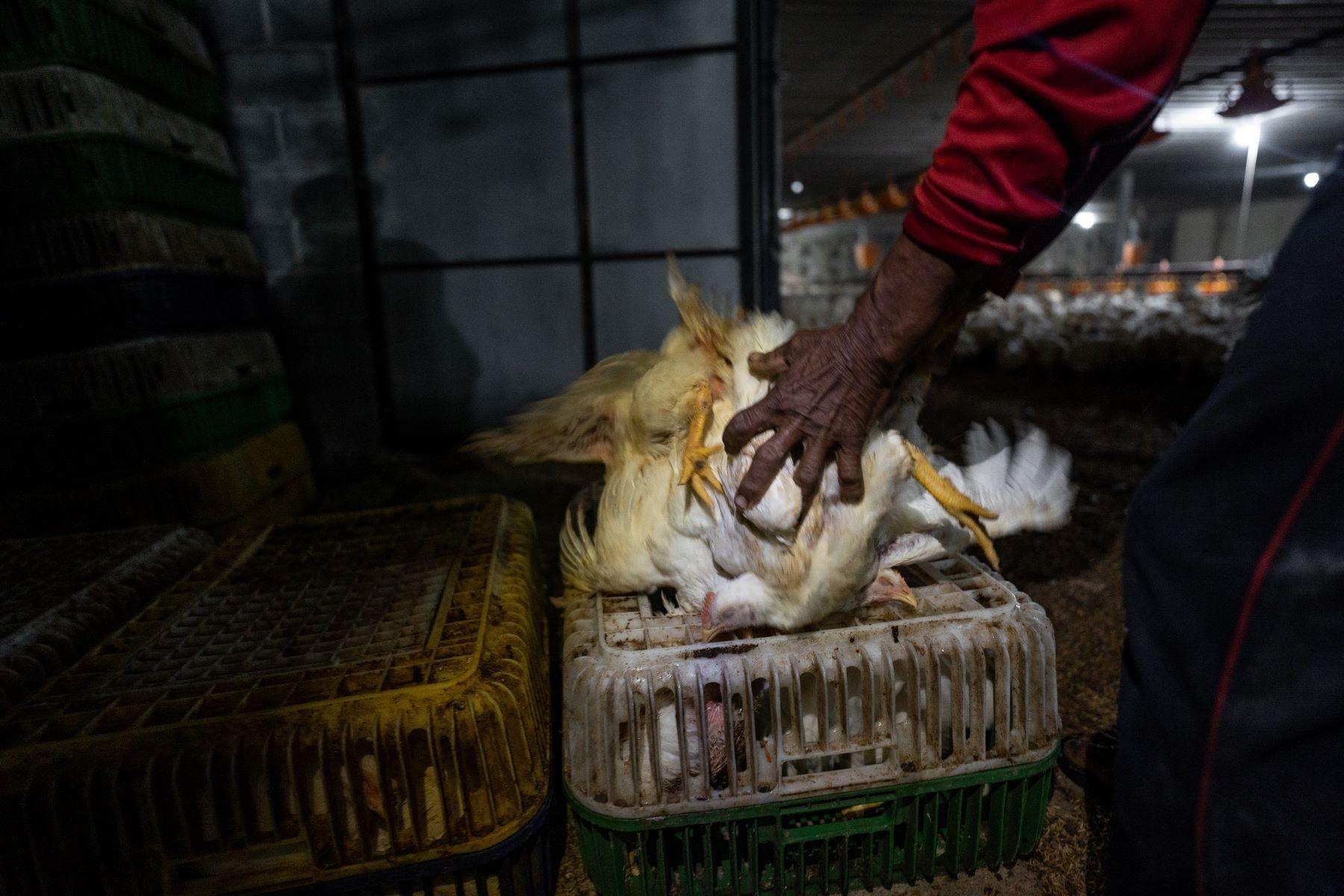 Engaging with KFC Thailand, which procures over 25 million pieces of chicken monthly4 across its 1,000 branches, Animal Protection Hero Volunteers and World Animal Protection Thailand representatives visited YUM Restaurants International (Thailand) on June 27, 2023. The visit aimed to voice concerns highlighted in "The Real Secret Recipe" report, presenting compelling evidence, and delivering a petition with over 40,000 signatures. The petition called upon KFC to lead the charge in revolutionizing chicken welfare within factory farms, thus enhancing the quality of the food they serve.
Roatchana Sungthong, Country Director of World Animal Protection Thailand, underlined the collective need for action: "We cannot condone the suffering of animals raised for food. It is imperative that we make a resounding stand against this unacceptable cruelty. We must call for industry stakeholders to endorse the Better Chicken Commitment, ultimately advancing chicken welfare. We demand transparent follow-up reports, open for public scrutiny."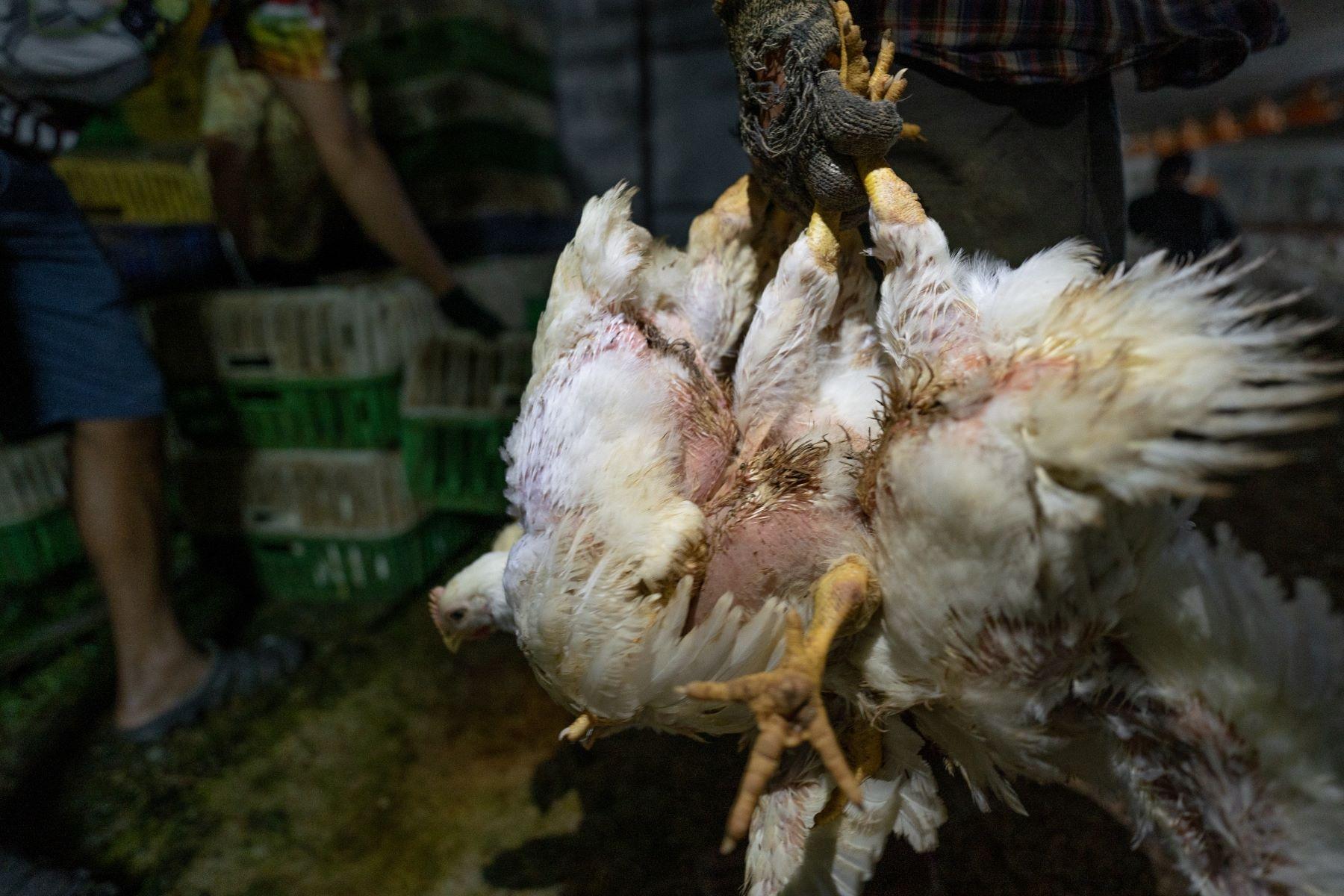 Nowadays, adhering to Thai laws and regulations, as well as corporate policies, does not inherently ensure the welfare of farmed chickens. Consequently, those involved in broiler raising and distribution, along with all in the supply chain, must proactively enhance chicken welfare standards and declare these improvements to the public.
**Images credit : ©  Haig ,World Animal Protection ,We Animals Media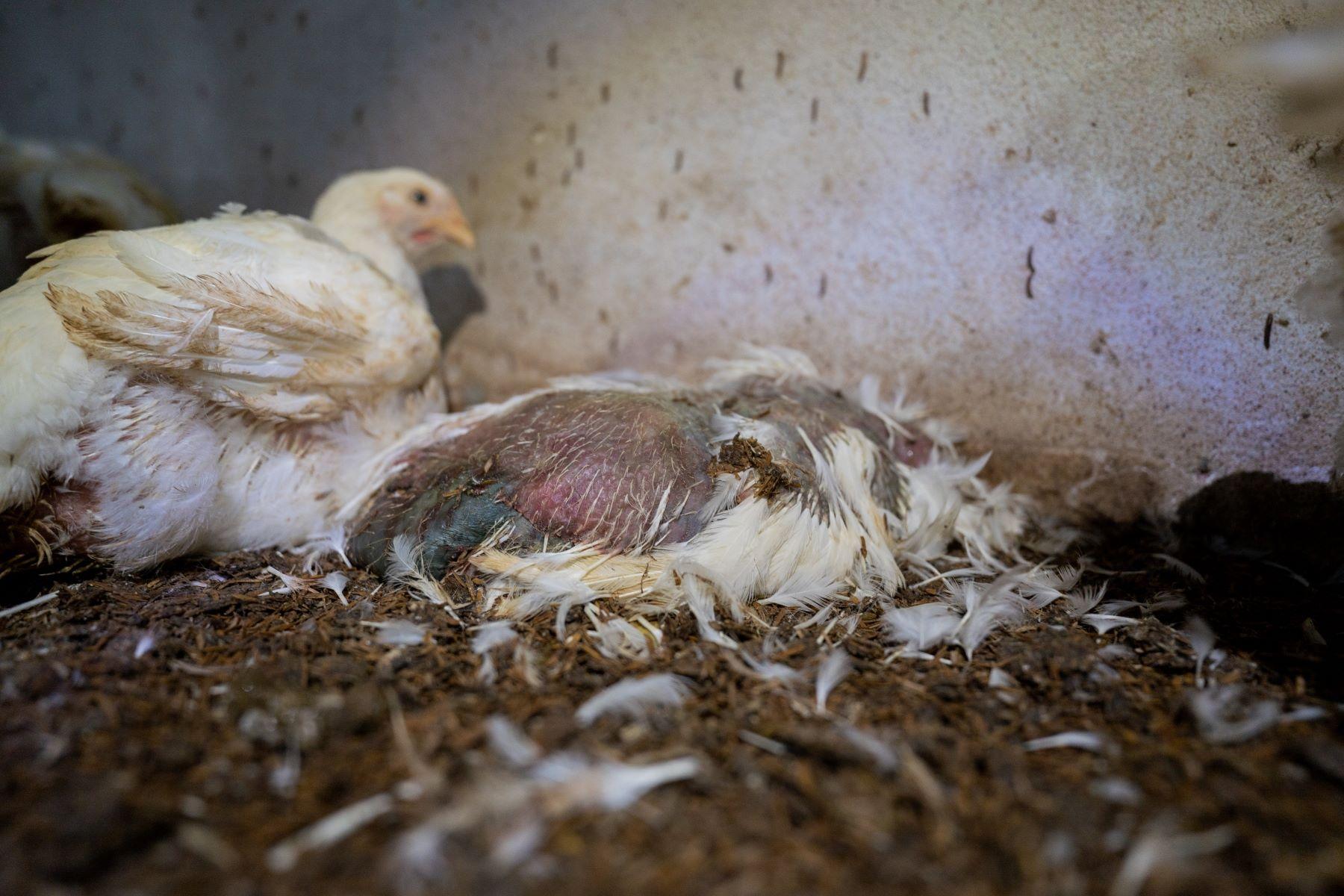 ***************************************************
Reference: