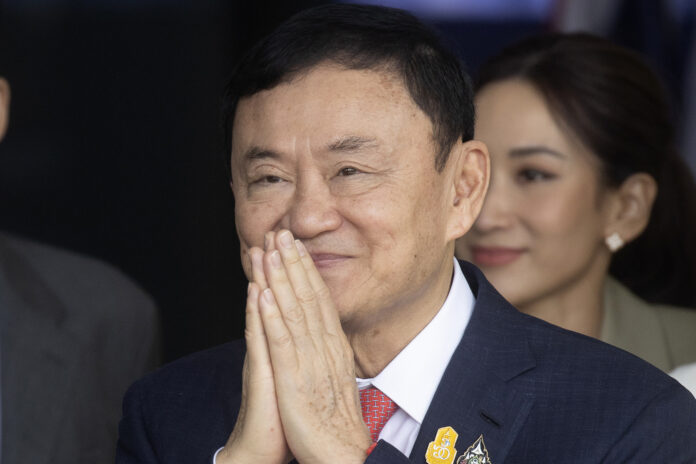 BANGKOK (AP) — Thailand's king on Friday reduced the prison term of former Prime Minister Thaksin Shinawatra from eight years to a single year following the divisive politician's return from 15 years of self-imposed exile.
The decision by King Maha Vajiralongkorn was published in the Royal Gazette, making it effective immediately. Thailand is a constitutional monarchy, giving the king the final word on pardons of convicted criminals.
The decree granting Thaksin, 74, royal clemency said the action was taken so he could use his knowledge and abilities to help the nation and its people.
Deputy Prime Minister Wissanu Krea-ngam, who is also acting justice minister, said on Thursday he had received a letter from Thaksin requesting a royal pardon, mainly on medical grounds.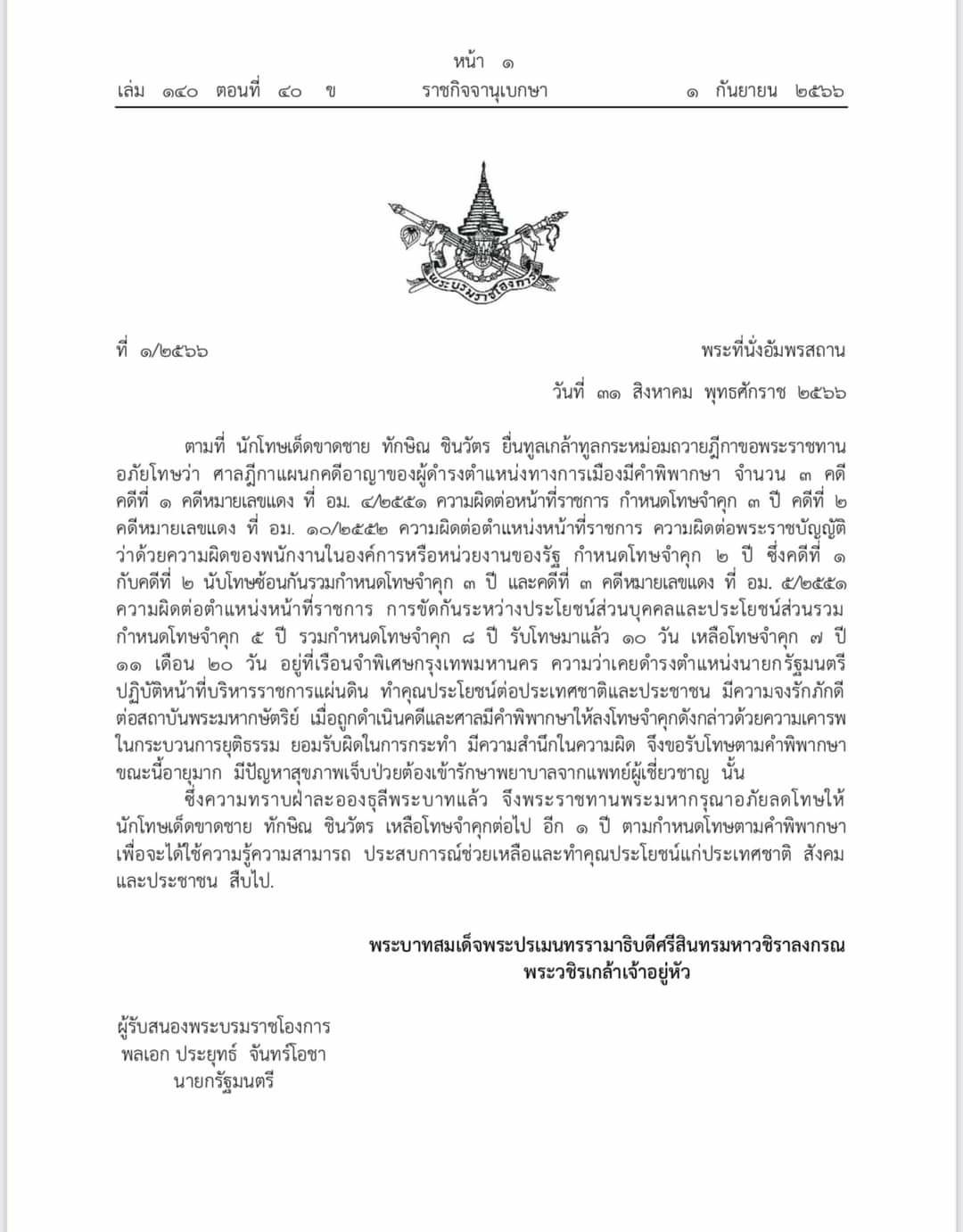 Thaksin was ousted as prime minister in a military coup in 2006 and accused of corruption, abuse of power and disrespecting the monarchy. He fled Thailand in 2008 when he faced prison time on charges he described as politically motivated.
By promoting populist policies and using his telecommunications fortune to build his own political party, he had been elected prime minister in 2001 and was easily reelected in 2005.
Thailand's traditional royalist ruling class felt threatened by his popularity. His ouster set off years of sometimes violent confrontations between his supporters and opponents. Political parties with his backing continued to win elections, but were forced from power several times by the courts and the army, both bulwarks of royalism.
He returned to Thailand last week and was immediately sent to prison, but was quickly transferred to a state hospital because of what was described as his frail health. The prison said Thaksin had high blood pressure and low oxygen, could not sleep well and felt tightness in his chest.
It is widely believed that Thaksin returned out of hope that a new government friendly to him would reduce his sentence, and that he may have made a deal with authorities. Hours after Thaksin's return, Srettha Thavisin of the Pheu Thai party won enough votes in Parliament to become prime minister, ending more than three months of uncertainty after May's general election. Pheu Thai is the latest in a string of parties affiliated with Thaksin.
_______
Related articles: