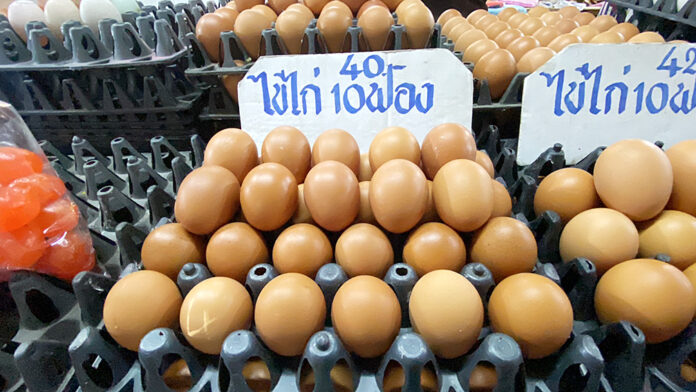 Egg prices rise to the highest level once again as farms have increased prices from 3.80 baht to 4 baht each since July 14 due to various factors such as El Niño and electricity costs. This affected low-income households.
The Padriw Egg Cooperative Network, the Chonburi Egg Cooperative Network, the Chiang Mai-Lamphun Egg Cooperative Network, and the Noi River Egg Cooperative Network announce another price increase of 20 satang per egg or 6 baht per tray, effective immediately, raising the farm-gate price of eggs from the previous 3.80 baht to 4.00 baht per egg.
This increase is higher than the previous adjustment on May 15, 2023 when the price was raised from 3.60 baht to 3.80 baht per egg.
Arida Tachapol, the owner of Kai Khai Pamaew egg store in Chiang Mai, mentioned that egg prices have led to a change in consumer behaviour. Customers used to buy big trays of 30 eggs, but now they have reduced their purchases to only 10 or 5 eggs.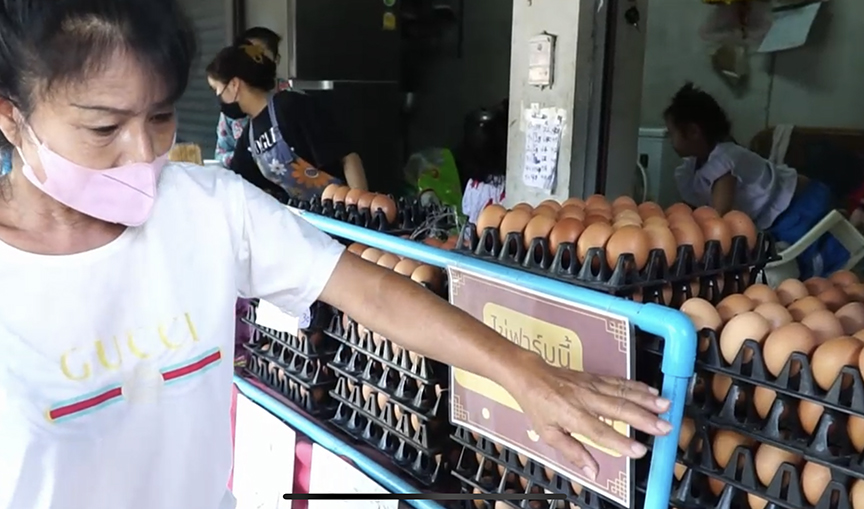 Some people, because of their low income, come in the morning to buy only 1 or 2 eggs, and I have to sell the smallest amount of eggs at 4 baht per egg. Some customers buy 2 eggs together with glutinous rice for 5 baht, totaling 13 baht, to feed their children before sending them to school. She does not want to sell at high prices or take advantage of the situation to make profit.
Suriya Chaobualuang, a seller of fried eggs with rice in Nakhon Ratchasima who sells 20 baht per pack, mentioned that the eggs he uses in his business are thin-shelled chicken eggs, which currently have a price of 95 baht per tray. He thinks it is necessary to find ways to reduce costs in other areas instead of increasing the price of his food. Since most of his buyers are his regular customers, he thinks it is necessary to maintain the price of 20 baht per pack.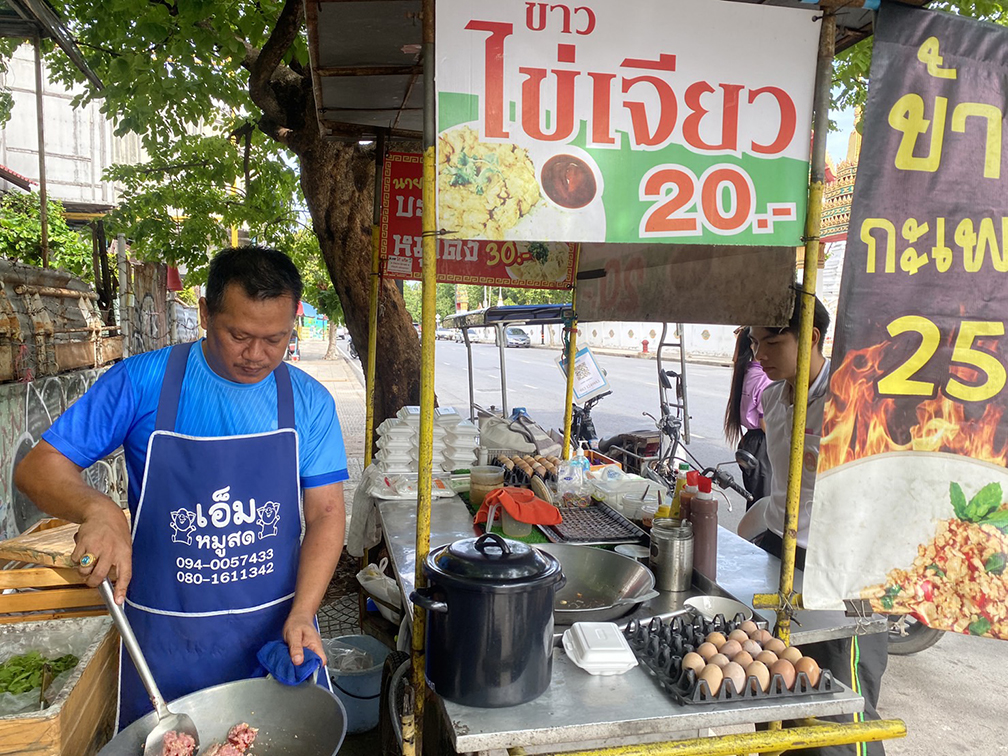 Mongkol Pipatsatayanuwong, president of the Chicken Egg Producers, Traders and Exporters Association, said that the main factor behind the increase in egg prices is the cost of feed, which has increased significantly and continuously since the Russia-Ukraine conflict. Currently, prices for feed ingredients such as corn, soybean meal and other grains remain high. These feed ingredients account for about 60-70 per cent of total production costs.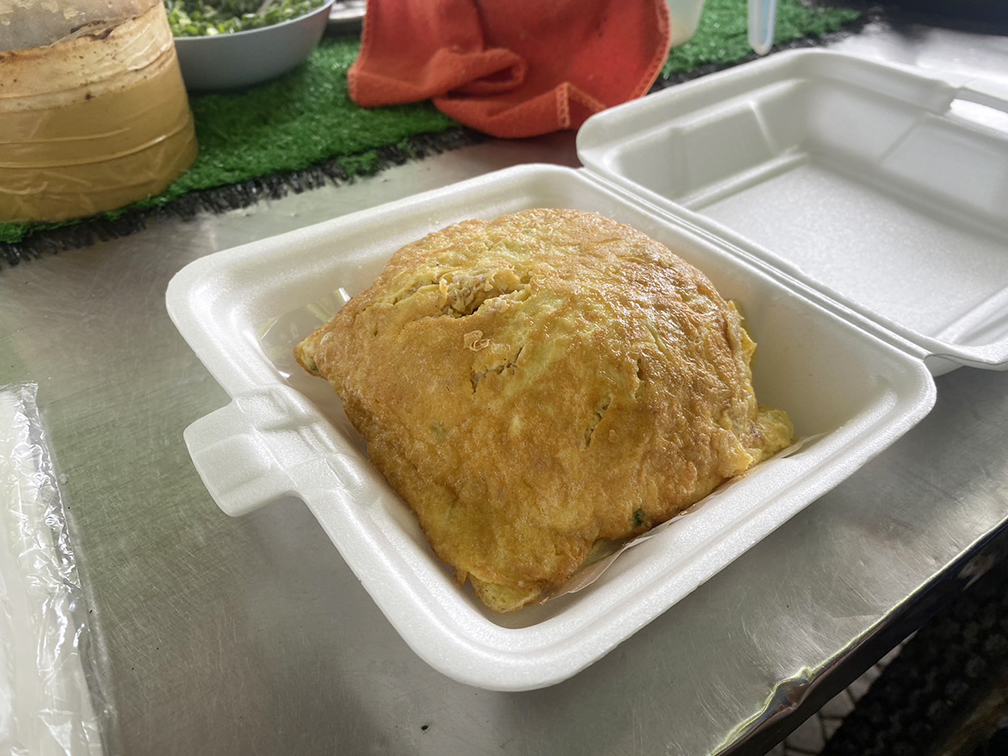 The next factor is the El Niño phenomenon, or changing weather patterns, which affect various crops around the world and lead to a decline in production volumes. Feed ingredient prices will be persistently high throughout the year for the foreseeable future.
At the same time, electricity costs have also increased significantly due to higher electricity rates. Especially during the recent hot weather, more electricity was needed to run cooling fans and alleviate the heat. This factor is another major contributor to the rising production costs of chicken eggs. In addition, labor costs have also increased as finding workers has become more difficult.
________
Related news:
Egg Price Hike Hits Low-Income People; Food Vendors Try to Cope