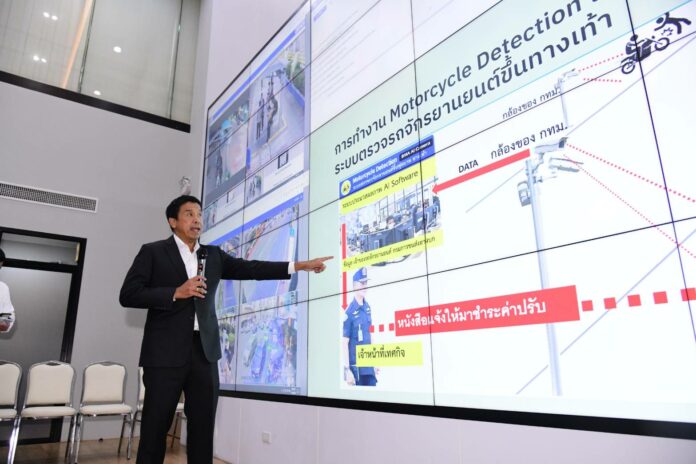 Chadchart Sittipunt, the governor of Bangkok, announced the installation of a technical system to detect and arrest drivers who drive on pavements and park in prohibited areas. Driving on pavements falls under the jurisdiction of the Bangkok Metropolitan Administration (BMA) and falls within the framework of the city's Cleanliness and Order Act.
Currently, Bangkok has begun installing pilot systems at five locations:
1. Ratchada Phisek 36 Alley (Suea Yai Utis) – 2,921 cases of driving on pavements.
2. Phetkasem 28 Alley – 1,338 cases of driving on pavements.
3. Nivej Varintorn School Front – 619 cases of driving on pavements.
4. Phetchaburi 9 Alley – 49 cases of driving on pavements.
5. PTT Thepharak Pump – 19 cases of driving on pavements.
Most of these incidents occur between 8 a.m. and 6 p.m. (data from June 12 to 20). The Bangkok Metropolitan Administration intends to expand this system to another 100 locations in September.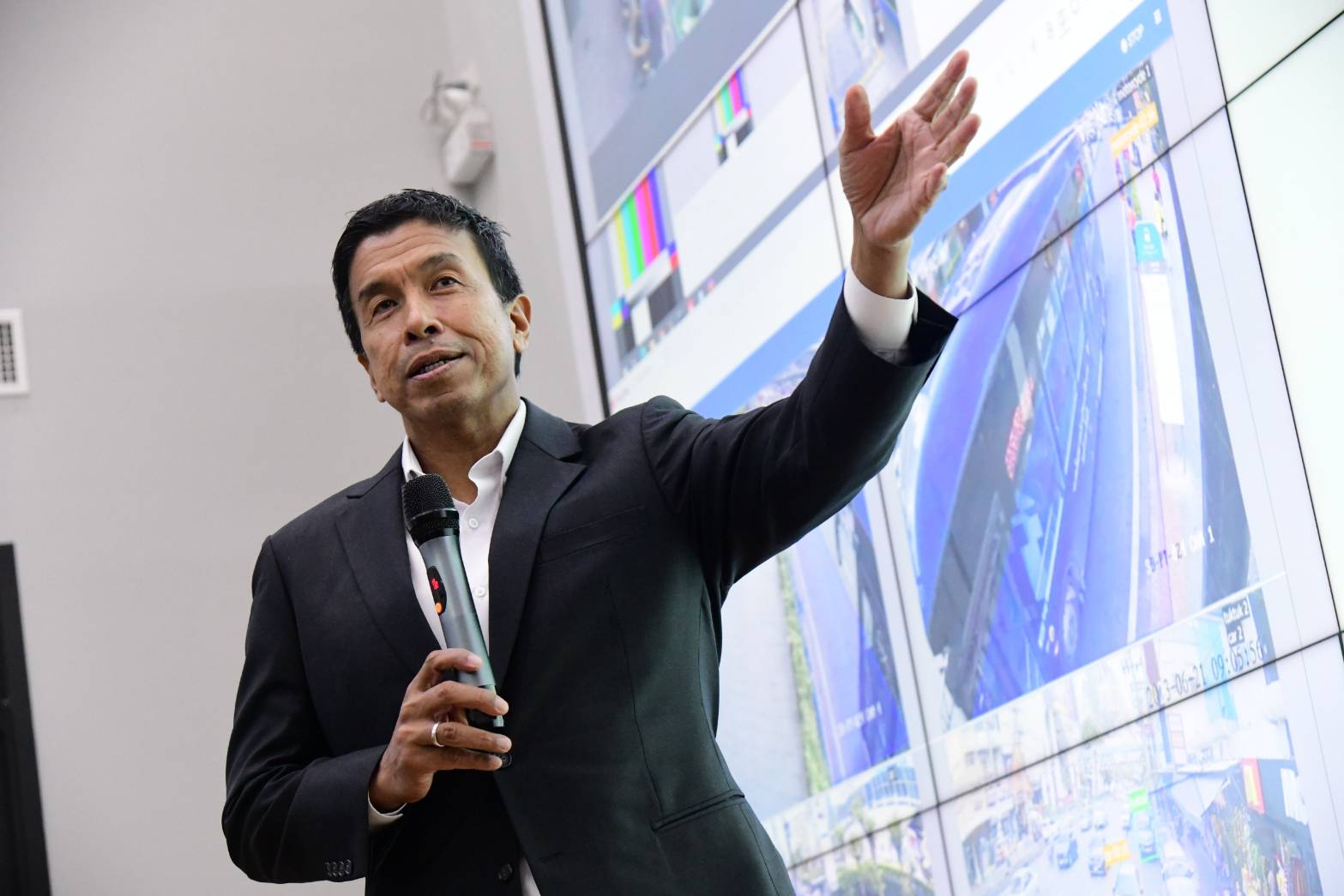 According to the analysis of pedestrian accidents in Bangkok, there are an average of 900 cases per year in the city and 2,900 cases nationwide. However, the current measures taken by the BMA to enforce pedestrian safety are inadequate at every location.
Therefore, the BMA has introduced a technical system that uses existing CCTV cameras and installs image analysis software or BMA AI Camera to improve detection. This system can record driver-related data such as number plates, date and time of violations.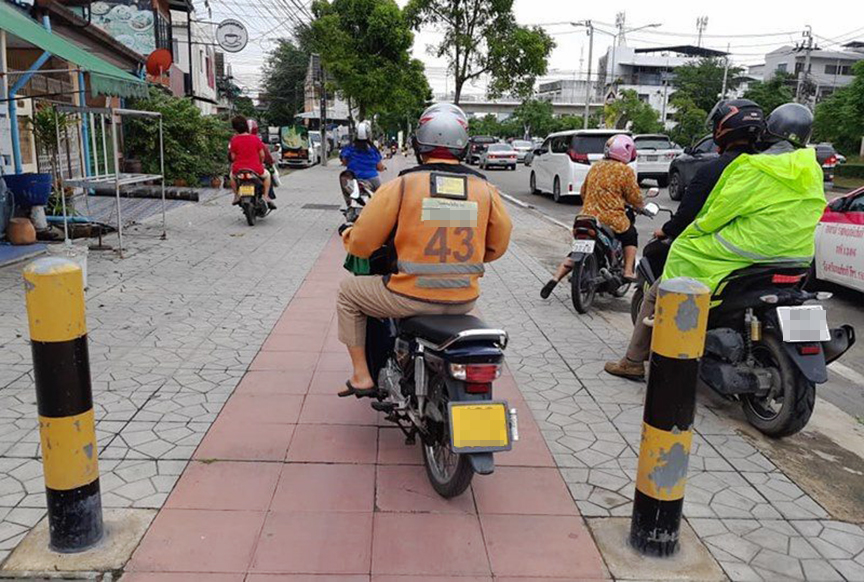 This system can effectively replace human personnel, reducing interactions and potential conflicts between officers and offenders. It also minimizes the risk of corruption in the collection of fines. From June 1 to 20, a total of 799 cases were detected and 771 fines imposed, with 28 cases receiving a warning which has a fine of 2,000 baht per offense.
The CCTV cameras will collect data on a daily basis. The information collected will be shared with the offenders' employers to encourage them to change their behavior.
In terms of parking violation enforcement, the BMA uses the same technology to provide evidence and reports of violations to the police for further action.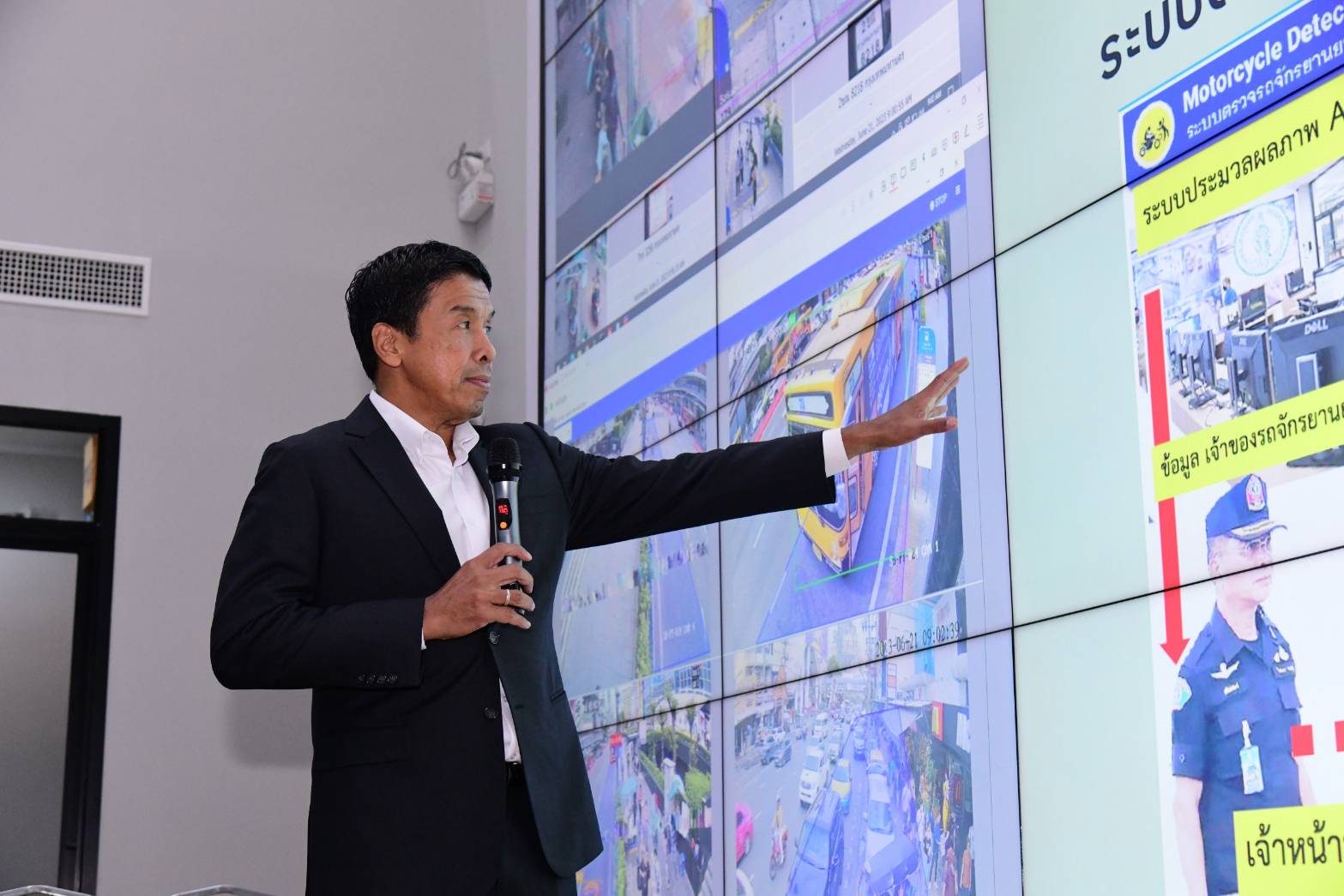 The system detects vehicles parked in prohibited areas for more than 5 minutes and sends notifications along with the evidence to police officers' accounts at LINE. This allows them to take action without having to conduct physical surveillance at every location.
The pilot system has already been rolled out in the Central World area and further expansion is planned later this year.