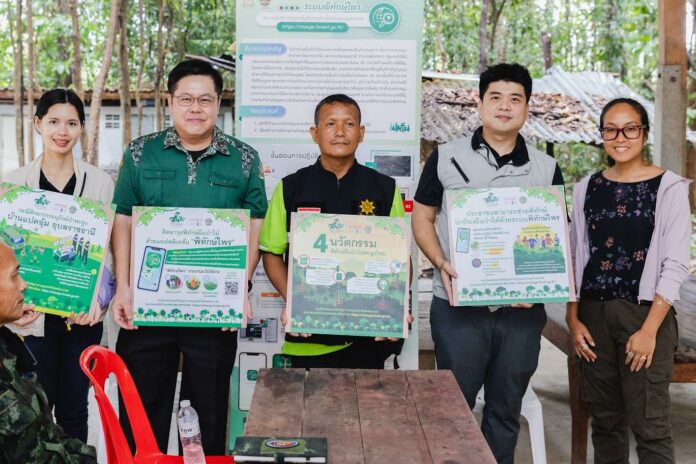 The Ban Pad Oom Community is an exemplary model of government-community cooperative efforts in sustainable forest protection and management.
Although data shows that there has been a decline in timber imports from China in recent years, the consumer demand for wood-related products has increased from 70% to 90%.

Ban Pad Oom is a model of sustainable forest management where the local community works closely with government agencies to protect and manage the surrounding forest areas.

The Pitak Prai application, e-Tree platform, and NCAPs, are key technologies used for forest protection and management
Ubon Ratchathani, Thailand:  Ban Pad Oom, a community situated in the heart of Thailand's forested region, is on the brink of change. Once an area plagued with illegal logging and timber trade, it is now emerging as a model for forest protection, achieved through communities cooperating with governments to safeguard forests. 
Over the years, Thailand's forests have been prime targets for criminal activities due to the wide variety of highly in demand deciduous trees. The United Nations Food and Agriculture Organization (FAO) reports that timber trade to China has played a major role in illegal logging in the region. Despite recent  statistics showing a declining trend due to strict clampdowns of illegal logging and the fact that forest areas have been reduced to only one-third of what it originally was, the demand for wood and wood-related products continues to rise from 70% to a staggering 90%, thus imposing a huge pressure on forest protection efforts within the region.
To address this issue, UN-REDD has partnered with the Royal Forest Department and other government agencies to combat illegal logging and create an environment for sustainable timber trade by establishing Ban Pad Oom at Dome Pradit Sub-district, Nam Yuen District, Ubon Ratchathani Province as a model project where the government and the community can cooperate in forest protection and management efforts with the goal of moving towards sustainable forest trade.
Katrina Borromeo, the Programme and Communications Officer, for the United Nations Environment Program (UNEP), highlighted that Ban Pad Oom showcases the power of close cooperation between local communities and government agencies in protecting community forest areas from deforestation.  "The Ban Pad Oom model calls for local community members to act as volunteers, keeping a close eye on their forest environment in cooperation with government officials", explained Borromeo.  If any suspicious behavior or illegal loggers are detected, the villagers can immediately notify the authorities through various communication channels such as the Pitak Prai application.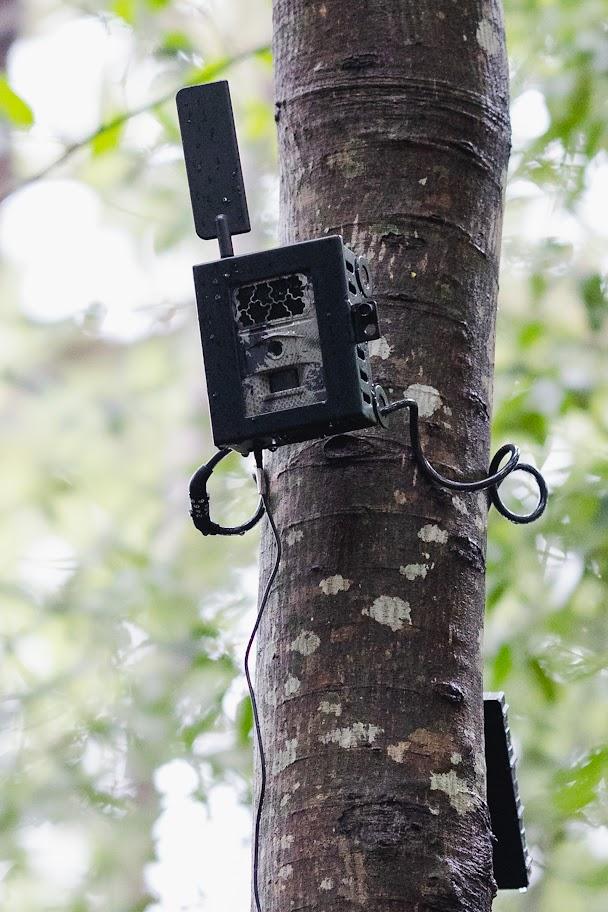 Enhancing the understanding of community members on the importance of forests is critical. By actively involving communities in  monitoring their home area, strong relationships have been established,  fostering concrete collaboration with government officials in forest conservation collaboration.
In addition, according to AOMJITR SENA, Forestry officer of the Royal Forest Department, various technologies have been developed and employed to help detect transgressors. These include the Pitak Prai application, the e-Tree registration system, as well as the NCAPS camera system, and the use of drones to help in effectively patrolling the area. These actions have made it possible to detect and resolve illegal logging problems in a timely manner. "These technologies have been used at Ban Pad Oom in Ubon Ratchathani province as to showcase the collaborative efforts between the local community and the government", said Sena. 
The Pitak Prai application is an application installed on a smartphone that can send alerts on illegal trespasses within suspected areas, in addition to alerting and monitoring forest fires in a timely manner. Moreover, the e-TREE digital platform is aimed at enhancing the monitoring of forest management. It also assists in the registration and traceability of trees, which has proven  very helpful in promoting sustainable timber trade.
On the other hand, NCAPs are remote systems that consist of cameras and sensors to monitor illegal logging in critical risk areas. It works hand in hand with ground patrols, in that it can record and alert the authorities when suspicious movement is detected through the cameras. This reduces the risk of clashes between the local volunteers and suspected illegal loggers. Additionally, the cameras can also record images which can then be used as evidence in court proceedings. This capability has enabled the community to better monitor threats in the surrounding community's forests, as well as reduce the risk of illegal logging and deforestation.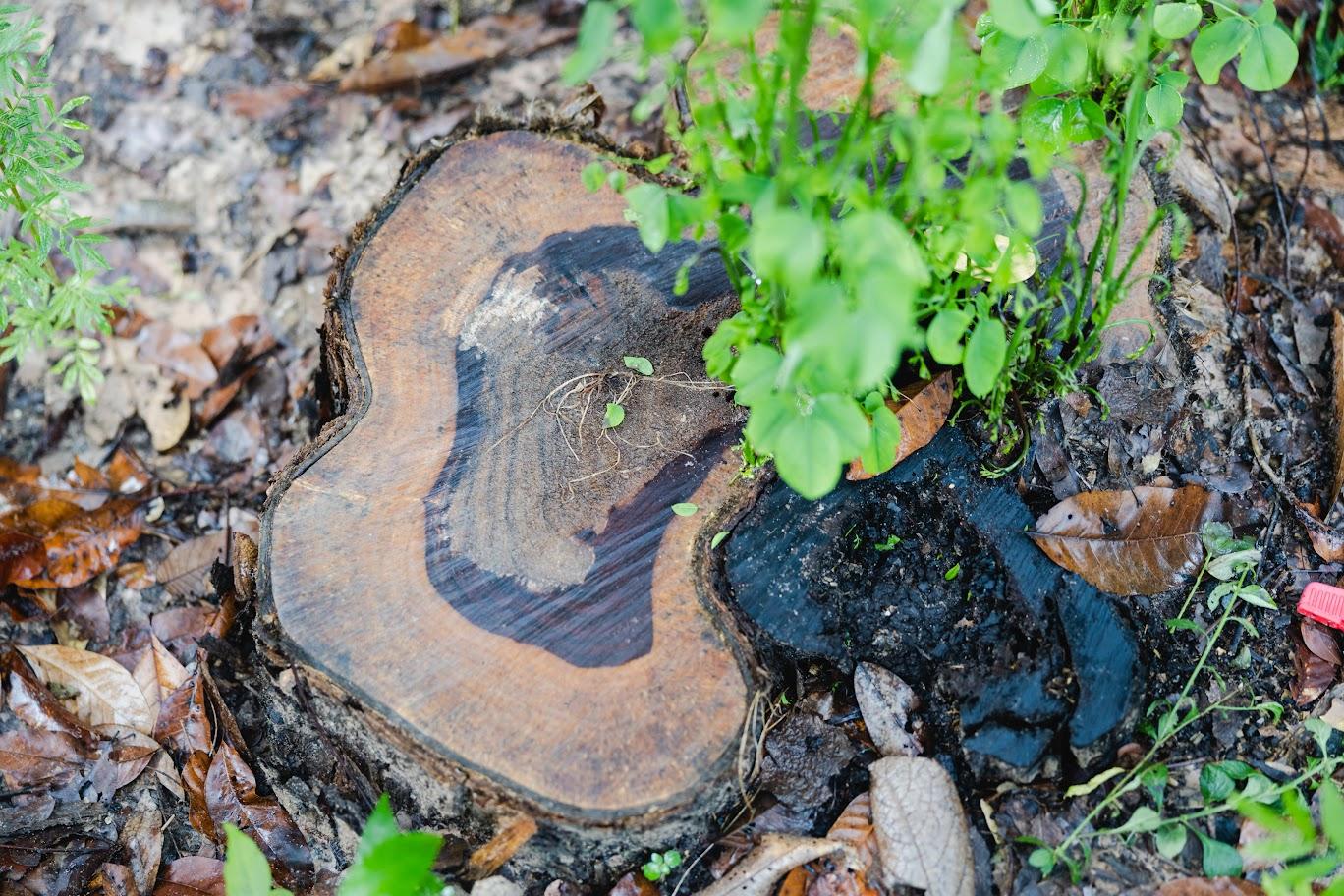 Ban Pad Oom is an exemplary model for forest conservation, illustrating how the community, in close cooperation with government agencies and leveraging the use of modern technology, effectively manages and maintains its forest areas. This success story serves as a case study for other communities, enabling them to adapt and implement similar community-based forest protection models.
Ultimately, forest protection and conservation is a vital component of UN-REDD's efforts to reduce greenhouse gas emissions resulting from deforestation and degradation. Through its collaborative efforts, UN-REDD empowers communities, engages governments, and promotes sustainable practices that will conserve forests, mitigate greenhouse gas emissions, and pave the way for a more sustainable and resilient future.