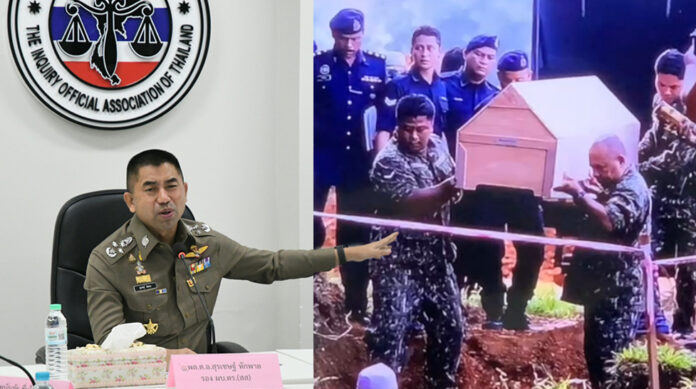 Pol. Lt. Gen. Surachate Hakparn, Deputy National Police Chief, attends a press conference with non-governmental organizations at the Inquiry Official Association of Thailand on June 23 regarding the extradition of 4 Thai suspects to Malaysia.
They were Jaepa Lapii (head of the operation), Somporn Ardam, Bunyen Nisalah and Arun Kaewfarnok. All are Thai nationals who will be sent to Malaysia to face trial under the Convention on the Extradition of Criminals.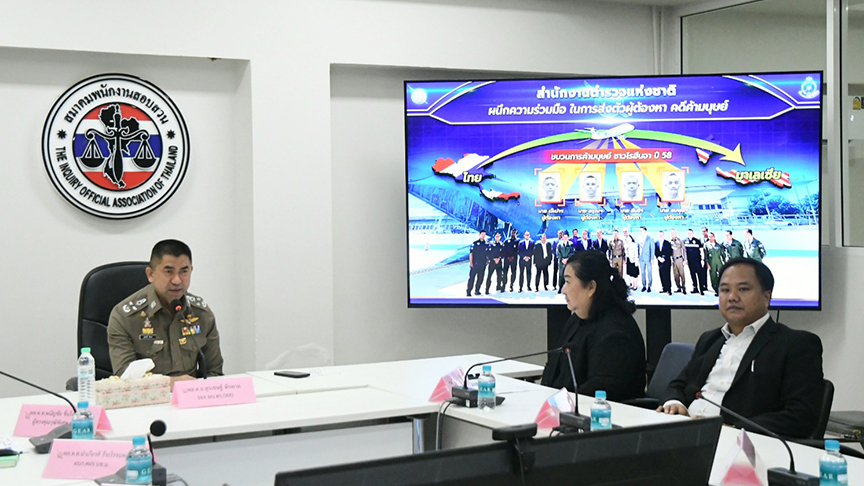 Surachet explained that in 2015, Thai authorities discovered the bodies of Rohingya migrants who had been secretly smuggled into the kingdom. The 36 bodies were buried in a labor camp in the middle of the jungle on Khao Kaeo Hill, in Moo 8, Ban Taloh, Pa-Dang Besar Sub-district, Sadao District, Songkhla Province. In addition, Malaysian authorities had widened the investigation and discovered another temporary burial site with 180 bodies in Perlis State, Malaysia.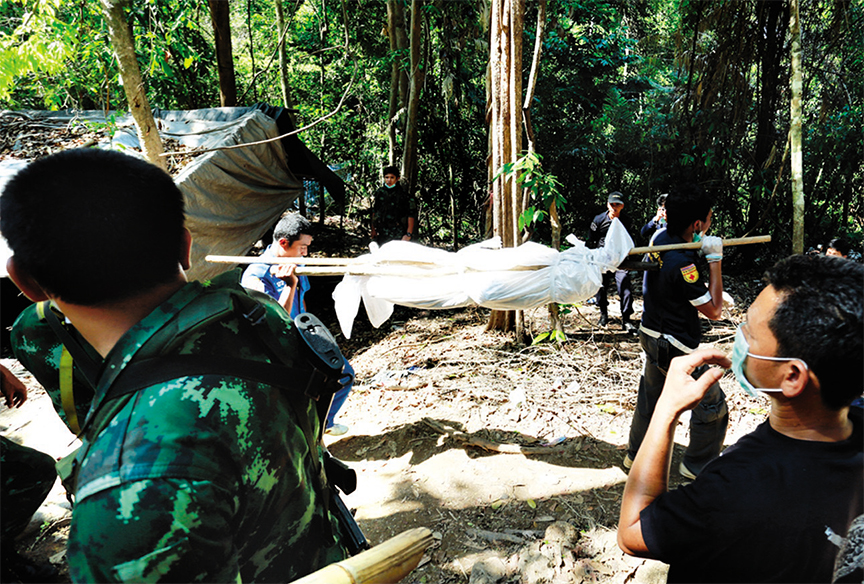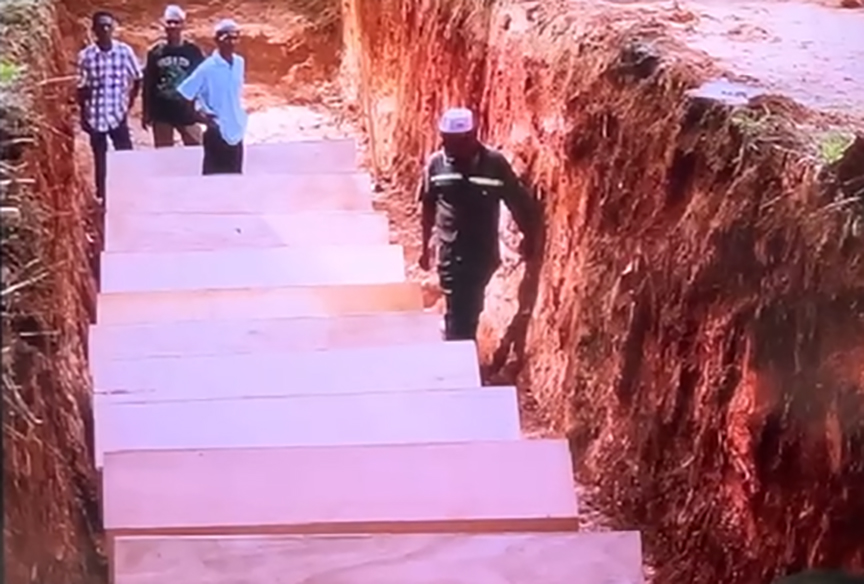 Malaysian authorities have cooperated with Thai authorities to issue international arrest warrants for 9 suspects in a human trafficking and murder case. They also coordinated with Thai authorities to arrest 4 other fugitives hiding in Thailand, including Mr Jaepa Lapii, the ringleader of the operation. The entire group was successfully captured and will face trial.
Subsequently, the officers, in collaboration with the prosecution, conducted proceedings under the Extradition Act for over two years to obtain permission to extradite the suspects to Malaysia to serve their sentences. On June 22, 2023, representatives of the Royal Malaysian Police traveled to Thailand to take all four suspects into custody and bring them to Malaysia for trial at the court in Perlis.
"This is the first time in Thai history that Thai individuals have been extradited to be punished abroad. This shows sincere efforts to address the problem of human trafficking," Surachet said. He added that he and the Attorney General will personally travel to the trial at the court in Perlis, Malaysia, to ensure that the suspects receive fair treatment.
During the meeting with police station commanders along the Thai border, they were also instructed to closely monitor and prevent the illegal smuggling of undocumented workers into the country. It was stressed that any area that allows such illegal activities will be held accountable and face consequences.