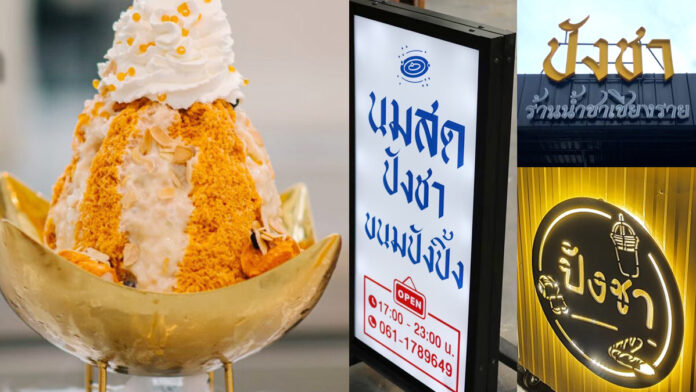 The well-known business in Bangkok, Pang Cha the World Class Thai Tea, has issued a notice stating that it has registered the trademark "Pang Cha" and reserves the right to prevent imitations, reproductions, duplications, alterations, modifications and any use of the brand names "ปังชา" and "Pang Cha" in both Thai and English for business names or product names to promote sales.
They have issued warnings on to small bread and beverage stores selling Thai tea and demanded 102 million baht in compensation, which has sparked controversy on social media due to the pressure faced by those trying to make a living.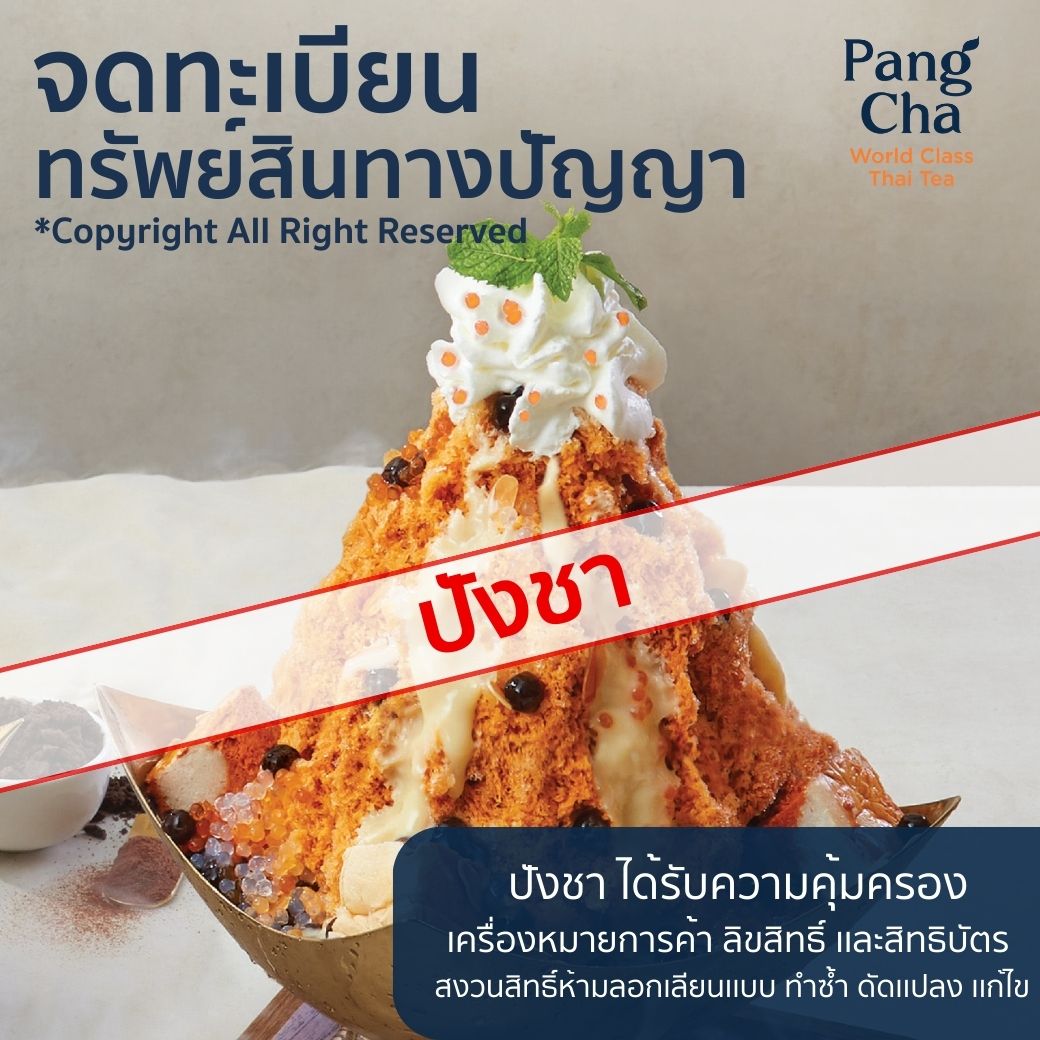 Demanding 102 million baht
Weerachart Aiyarakarnchanasak, the owner of "Pang Cha Chiang Rai" in Chiang Rai province, has received a cease and desist letter demanding 102 million baht in damages for trademark infringement. He was asked to cease and desist from actions that infringe the trademarks, including refraining from using the terms "ปังชา" in Thai and "Pang Cha" in English. The letter was sent in three copies by registered mail, with the first copy arriving on July 21.
"I was so stressed that I could not sleep. I consulted legal experts, but did not get a clear answer as to whether or not we were really in violation. One said one thing, the other something else. Maybe we have to wait for them to sue us, because there is not much we can do. I am very frustrated," he said.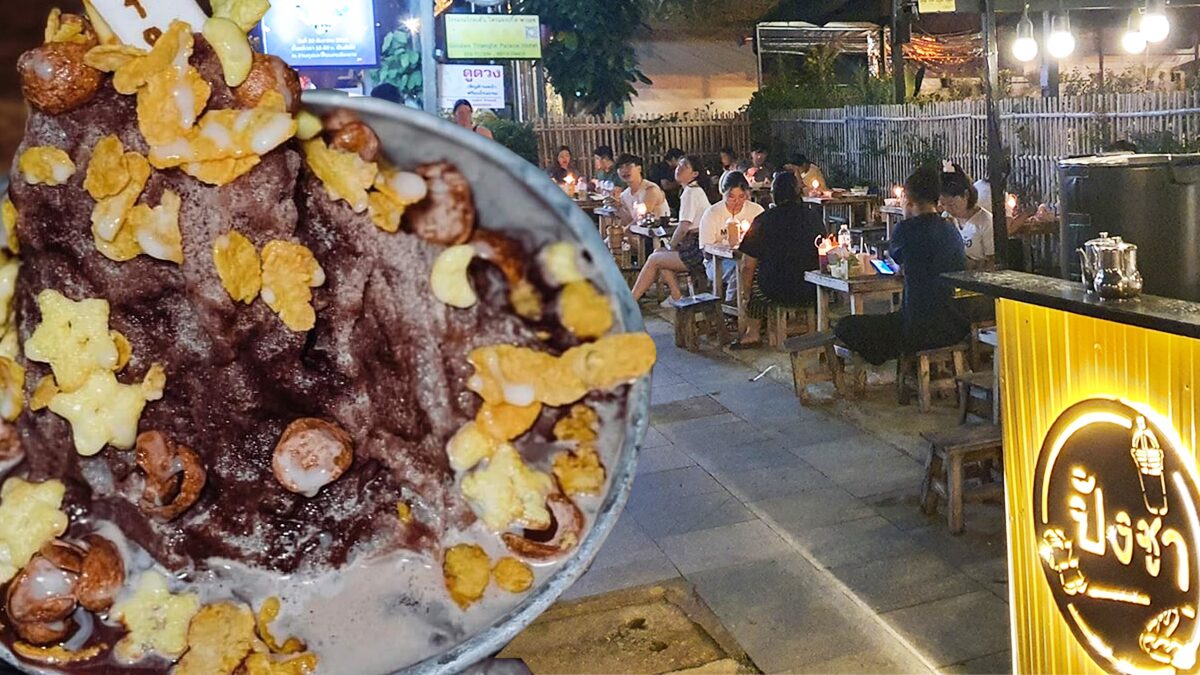 Weerachart explained that he had no intention of imitating the name or using it carelessly. It was simply a name that had come to him from selling bread and tea. Therefore, he called it 'Pang Cha' and opened this small roadside store in 2021, but he said that he was willing to change the name if he was really guilty, as he did not want to fight against a big company.
Please empathize small ones
Another store in Songkhla province called "Thang Chang Phueak – Milky Way" on Supasarnrangsan Road, owned by Punparun Karnchanasorat, 30, said it had only started selling tea and fresh milk on July 8 this year. However, on August 27, a well-known law firm representing a popular tea and dessert brand in Bangkok issued a warning to the company, demanding 700,000 baht in damages and an additional penalty of 10,000 baht per day if the response is late, starting from the day the letter was received.
The notification she received included images of her store's Facebook page and sign, both showing a sticker with the blue letters "ปังชา" (Pang Cha). These allegations suggest copyright or trademark infringement.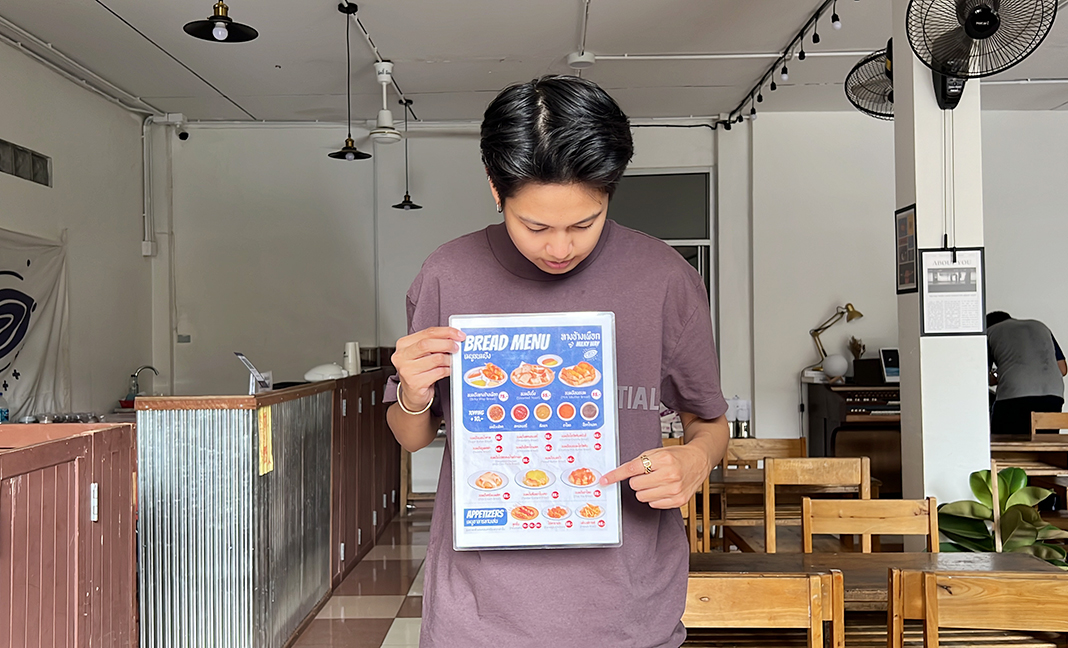 The notice asked her business to cease and desist from the acts infringing the trademark, to pay damages, and to indicate that further claims for damages could be made. It also asked her to apologize through the newspapers and media.
Punparun stated she was confused about what she did wrong. Currently, her store has removed the blue sticker with the word "ปังชา" (Pang Cha) from the store sign and deleted the hashtag #ปังชา from the shop's social media. She urged the big company to empathize with small store owners and individuals and not exploit legal loopholes for confrontation.
Apologize after being criticized
After being heavily criticized by Internet users, the Pang Cha patentee posted the announcement on the Pang Cha World Class Thai Tea Facebook page on August 29 to apologize for the misunderstanding caused.
"Kam," the owner of Pang Cha the World Class Thai Tea, gave an interview on Channel 3 TV to apologize again to the stores in Chiang Rai and Songkhla provinces, against which her Pang Cha store had issued a cease and desist letter, and demanded 102 million baht in damages.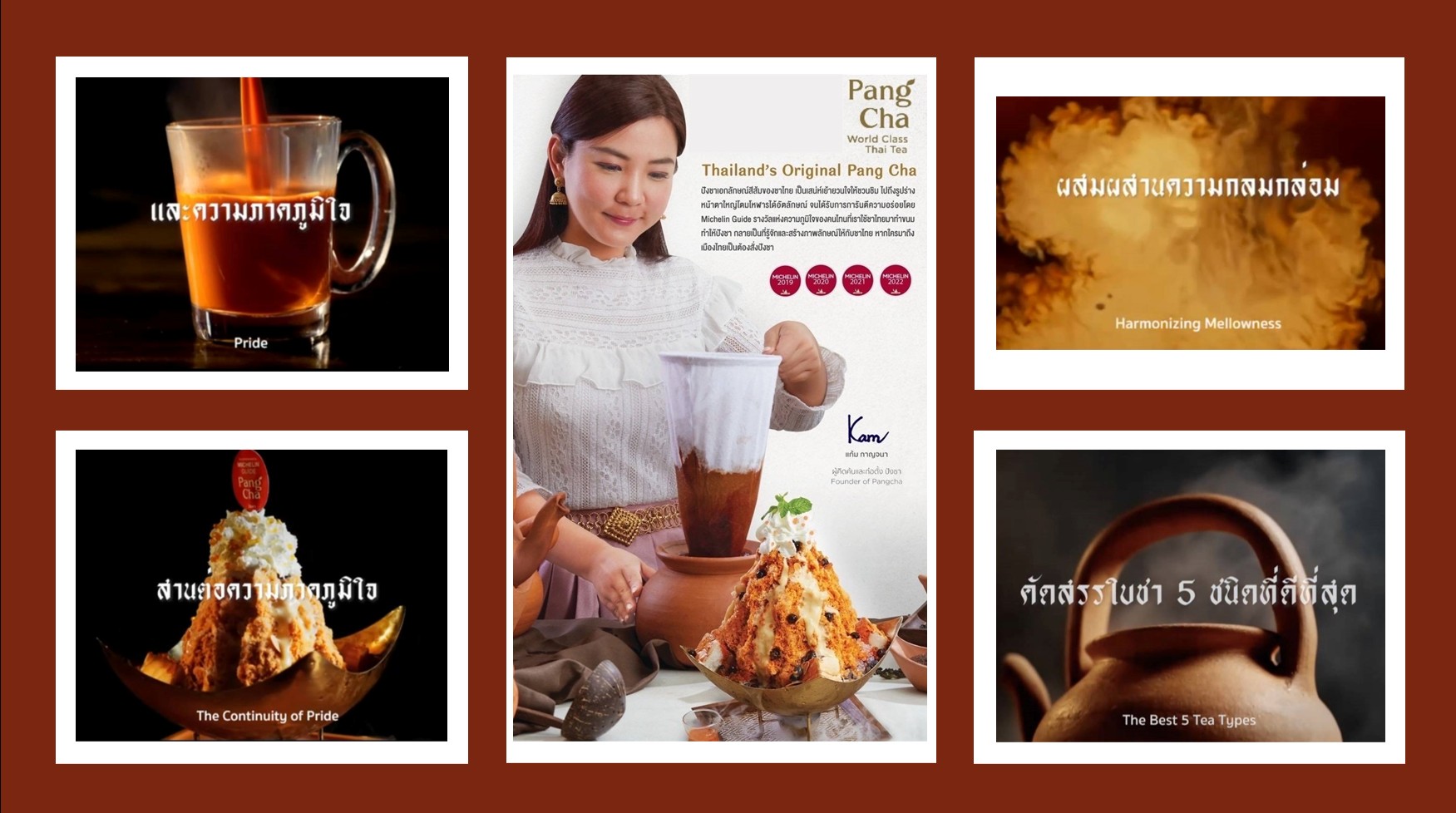 She also apologized to everyone else and acknowledged the mistake of the legal team. On the origin of its trademark registration, she said that she was inspired by cases in other countries to prevent her company from being exploited.
On the legal side, Taksaorn Somboonsab, an intellectual property expert from the Intellectual Property Department, informed that a normal store selling "Pang Cha," which refers to iced tea, can use the name as long as the product does not resemble the product of the store reported in the news.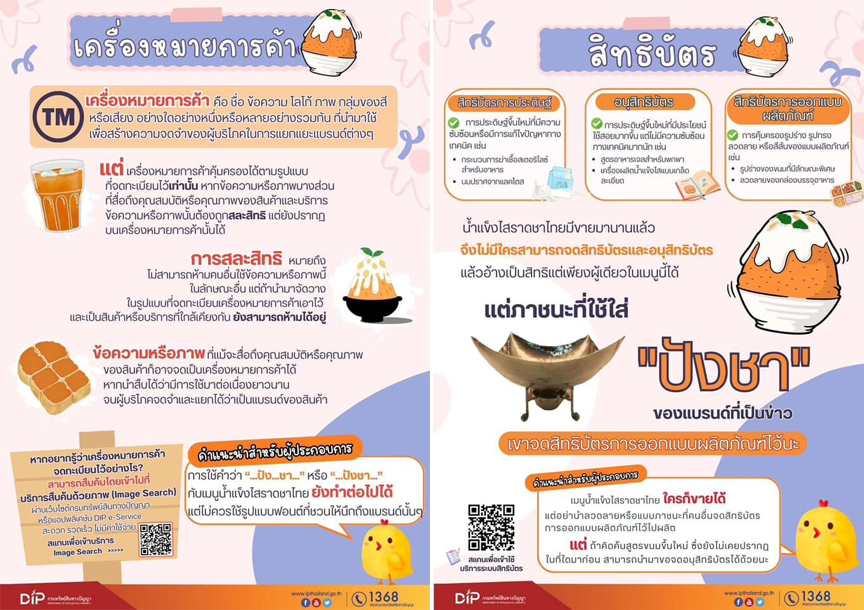 As for the trademark, it is only protected in the language in which it is registered. The owner of the registered trademark does not have the right to sue other businesses that use the same term or language, even if it is read or pronounced the same way.
Thai Tea, also known as Cha Thai, is an orange-colored drink produced by blending black tea with condensed milk and topping it with evaporated milk. Thai Tea rose to popularity after the TasteAtlas website published its list of the 100 Best Rated Non-Alcoholic Beverages in the World on February 19, 2023, with Thai Tea ranking seventh.
_______
Related article: