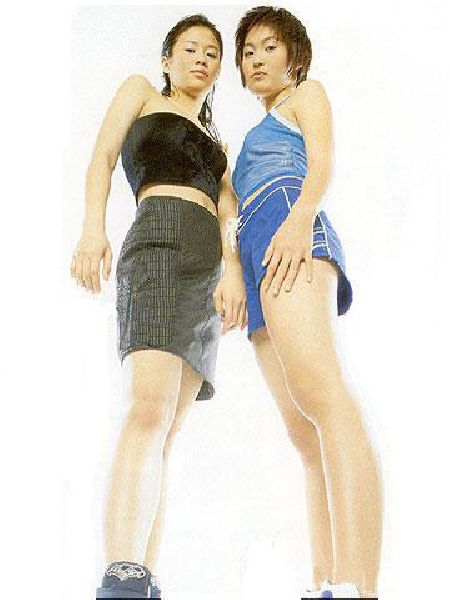 (9 October) Former pop star of the duo Triumph Kingdom has been released from prison after serving a jail sentence of 8 years and 10 month for drug offence.
In 2004, the Thai public was stunned to learn that Ms. Phonpan Rattamethanon, better known by her stage name ?Joyce TK?, and her boyfriend at the time had been arrested for possessing methamphetamine with intention to sell the drugs.
The lower court sentenced Ms. Phonpan 8 years and 1 month in prison and a fine of THB 340,000, while Mr. Jittapat Sangsuwan was given 33 years and 4 months in prison and bounded to pay THB 800,000 fine.
The couple then appealed, but the Appeals Court upheld Mr. Jittaphan′s conviction and raised the punishment for Ms. Phonpan to 33 years and 5 months and THB 800,000 fine.
With intention to seek for lighter penalties, the two then filed yet another appeal. The Supreme Court eventually reverted the sentence to be in accordance with the first court ruling, downplaying Ms. Phonpan′s involvement in the crime.
Mr. Jittapat′s jail sentence is upheld by the Supreme Court.
As the court handed down a jail term of 8 years and 1 month, including THB 340,000 fine, Ms. Phonpan was immediately eligible for a release, since she had already served 8 years and 10 months in jail.
The exceeding time spent in the prison has been valued as THB 200 per day regarding her THB 340,000 fine. Ms. Phonpan family then paid the rest of the THB 282,000 fine to take Ms. Phonpan home on the same day of the ruling.
Ms. Phonpan's former band mate, Ms. Surattanawee 'Bow' Suwiphon, also attended the verdict at the court in Bangkok, but refused to comment about the case.
For comments, or corrections to this article please contact: [email protected]
You can also find Khaosod English on Twitter and Facebook
http://twitter.com/KhaosodEnglish
http://www.facebook.com/KhaosodEnglish