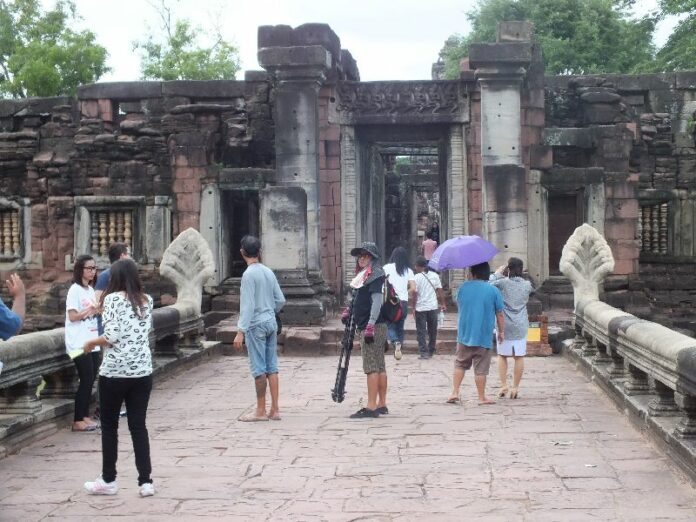 BANGKOK — Thailand's military junta has lifted the entrance fees for all registered historical sites and museums as part of its ongoing effort to "return happiness to the Thai people."
The junta's order to give Thais a free pass to historical sites and museums is in place "until further notice" and applies only to Thai citizens, not foreigners.
Since seizing power in a coup d'état on 22 May, the military junta's National Council for Peace and Order (NCPO) has embarked on an aggressive public relations crusade to win the support of Thai people. The campaign, dubbed "Returning Happiness to the Thai People," has largely consisted of free events and services, including concerts, food, haircuts, movies, and now historical sites.
After NCPO suspended all entrance fees last week, Phimai Historical Park in Nakhon Ratchasima Province saw an influx of tourists, said park director Dusit Tummakorn.
"The officials at the park see this increase as a positive because each historical site has a story to tell, not unlike watching a historical movie," Mr. Dusit said, referring to another feature of the army's happiness campaign — free viewings of the historical film The Legend of King Naresuan 5.
"This opportunity also provides relaxation time in families as well as further promotes Thai tourism," Mr. Duist said. Foreign tourists still have to pay the normal 100 baht entrance fee, he added.
The army's PR campaign has been launched in tandem with a harsh crackdown on critics of the regime and a serious infringement on a number of human rights. Over the past three weeks, the army has censored the media, detained scores of politicians and activists without cause, and outlawed public demonstrations and other forms of peaceful political expression.