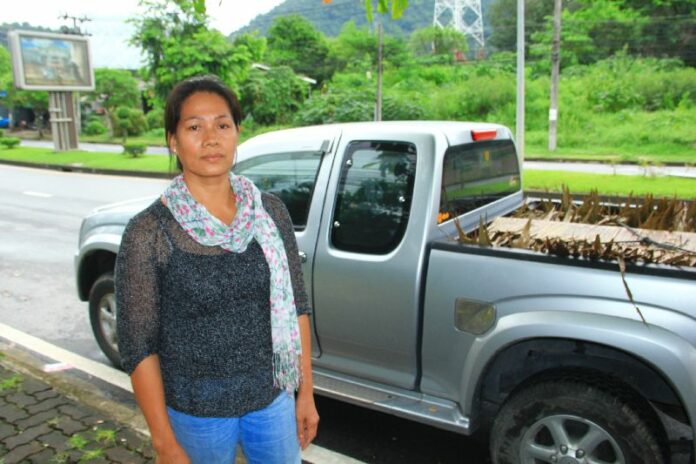 BANGKOK — Two British survivors of the 2004 Indian Ocean tsunami are returning to Phuket to meet the Thai couple that helped them escape in the aftermath of the catastrophe.
In December 2004, Emily and Ben Willgrass, who are brother and sister, were on holiday with their parents in Phuket when the tsunami struck.
While their father searched for their mother, Emily and Ben took shelter with a Thai couple named Upin Sengmuang and Pitchet Buaniam. Their mother's body was later found in basement of the Ocean Shopping Mall at Patong Beach.
According to Ms. Upin, Mr. Willgrass was so devastated that he did not know how to break the news to the children, so she had to explain to them what happened. After that, the Thai couple let Mr. Willgrass and his children stay at their home overnight and drove them 870km to Bangkok the following day because the Phuket airport was closed.
Emily and Ben recently decided to come back to Phuket on 20 July to reunite with Ms. Upin and Mr. Pitchet and thank them for their kindness. The siblings posted their plans on Facebook and asked for help locating the couple.
Their story quickly circulated on social media and Thai websites, and a number of people who recognized the faces of the Thai couple provided the Willgrass's with their contact information.
"It has been a mad 24 hours for us, and we are just so happy to have found them and can't wait to come and see them," Ben told Khaosod English in an email.
"I feel very happy to know that [they] are returning to Thailand on 20 July to thank me," said Ms. Upin. "I saw that they were victims of the disaster. I had to help them the best I could. Anyone would have done the same."
Mr. Pichet, who is now living in Phatthalung province, said he initially kept in touch with the Willgrass's but lost contact with them after a few years. Yesterday, he found out about Ben and Emily's effort to relocate him through a friend.
"I am very happy to know that the Wilgrass's haven't forgotten about me and [Ms. Upin], and that they still think of us," said Mr. Pichet, who is working as an assistant for the village headman in Phatthalung.
"In that incident, Upin and I helped many other foreign victims of the Tsunami, but the Wilgrass's were the only family that contacted us after the crisis even though we have a difficult time communicating because I can only speak very little English," said Mr. Pichet . "But I am very happy to meet with them again."
Mr. Pichet said he will travel to Phuket to meet Ben and Emily on 20 July and invite them to stay with him and give them a tour of Phuket island.
The 2004 tsunami, caused by the Indian Ocean earthquake, is considered to be the worse tsunami in human history, killing more 200,000 people across Southeast Asia.
The tsunami decimated much of Thailand's Andaman coast, especially popular tourist destinations such as Phuket and Khao Lak. There were a total of 5,078 confirmed deaths in Thailand, half of whom were foreign tourists.
"Words cannot explain how thankful we are for the help and support they gave us," Ben and Emily wrote in their Facebook post. "The kindness they showed at a time when it was needed most will never be forgotten."