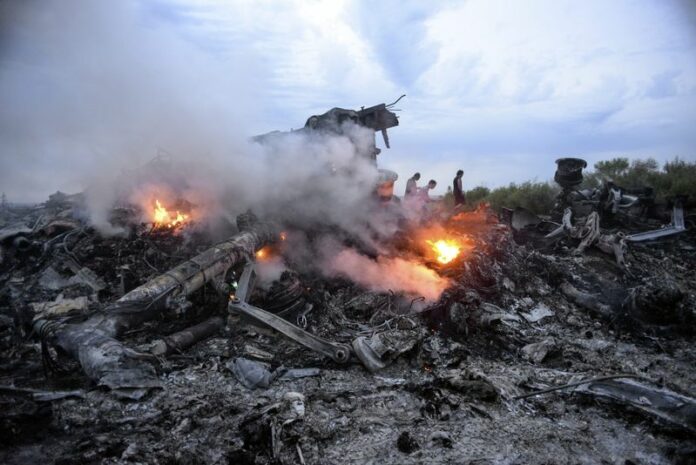 BANGKOK — A prominent Bangkok-based news agency has apologised for offering prizes to readers who could correctly name the airline of the plane that crashed in Ukraine yesterday.
Hosts of a talk show on Now 26 news channel, which is owned and operated by Krungthep Turakij (Bangkok Business) newspaper, announced the quiz on the air this morning. The contest was later repeated in a Twitter post by the newspaper.
"Let's join in the quiz and compete for souvenirs from Hua Seng Heng – what is the airline of the passenger plane that was shot down on Ukrainian border? [sic]" the post read.
The quiz refers to Malaysian Airlines flight MH17, which took off from the Netherlands and later crashed in Ukraine yesterday. A number of media reports indicate that the plane might have been shot down with missiles by pro-Russia separatists who have been occupying the region where the plane crashed.
Criticism soon mounted over Krungthep Turakij's quiz, with many commentators on social media pointing out that more than 280 people perished in the incident.
"Other people are in sorrow because of their loss, but this [agency] adopts it as a contest," one comment read.
Following the torrent of criticism, Krungthep Turakij removed the post and issued an apology on its Twitter platform.
"We apologise for the inappropriate question and the incident that has happened," the statement says. "The team will be more careful in our news presentation, in order to maintain our quality."
Meanwhile, a Facebook post by the TV branch of The Nation Media Group also drew criticism for claiming that the "unlucky" number 7 may have played a supernatural role in the fate of flight MH17.