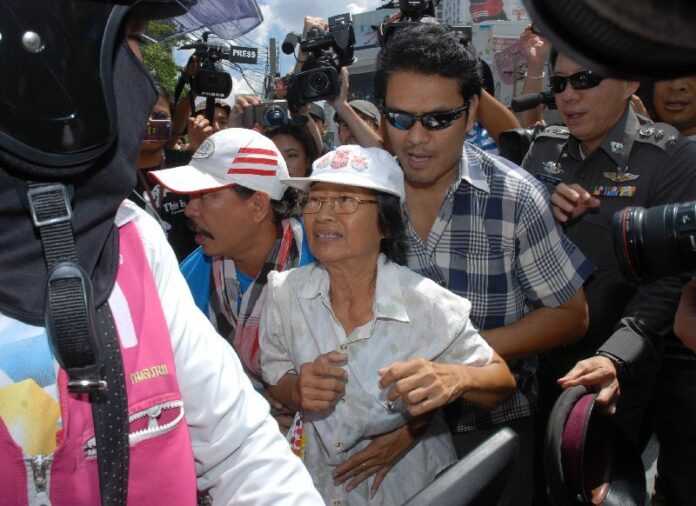 BANGKOK — Thailand's Ministry of Foreign Affairs has flatly denied allegations put forth in an Amnesty International report detailing widespread human rights violations under Thailand's military regime.
Sek Wannamethee, spokesperson of the Ministry of Foreign Affairs, said the report, titled "Attitude Adjustment –100 Days Under Martial Law," does not accurately reflect the situation in Thailand.
The report, which was published on AI's website yesterday, highlights how the junta's National Council for Peace and Order (NCPO) has arbitrarily detained nearly 600 people without charges for "attitude adjustment" for up to a week in military barracks. Some of the captives were held longer and report being tortured by military officers while in detention.
The report also expressed concern over the sweeping powers granted to the military under martial law, such as the authority to censor the media, ban public protests, and try civilians in military courts.
"The Thai authorities should end this disturbing pattern of repression, end human rights violations, respect its international human rights obligations and allow open debate and discussion – all of which are vital to the country's future," said Richard Bennett, AI's Asia-Pacific Director.
Today, Mr. Sek said the AI report fails to note how Thai authorities have relaxed many of their powers in recent weeks.
"We allow media like TV and radio to present news normally, and we have repealed the curfew," Mr. Sek explained. "As for the allegation about physical assaults, the NCPO has investigated the facts and concluded that no torturing of detainees ever took place."
Mr. Sek did not mention how the junta has continued to block hundreds of websites and intimidate media agencies from deviating from the NCPO's narrative.
Mr. Sek continued, "The AI report did not touch on the context that preceded what happened on 22 May, which was unceasing violence and unrest, especially the instability and danger that affected Thai people's basic human rights.
"It also did not reflect the opinion of a majority of Thais who think that the situation in Thailand has returned to normalcy in the last 100 days, and how people feel more confident in their safety."
The spokesperson insisted that the military is willing to ease its grip if the "situation improves." He promised that the NCPO and interim government will work with Amnesty International and other agencies concerning the human rights situation in Thailand.
"We will maintain communication with AI to inform them about development in Thailand," Mr. Sek said.
Coup leader turned Prime Minister Prayuth Chan-ocha says the military takeover on 22 May was necessary to stop the confrontations between pro- and anti-government demonstrators in Bangkok from spiraling into violent chaos.
The anti-government protesters, led by People's Committee for Absolute Democracy With the King As Head of State (PCAD), paralysed parts of Bangkok for six months in an effort to oust then-Prime Minister Yingluck Shinawatra.
Gen. Prayuth unilaterally declared martial law over the country on 20 May, ostensibly to disperse protesters and broker a peaceful compromise between political rivals. The general seized power two days later when top politicians from different factions failed to reach a compromise at an army-brokered "peace talk."
Gen. Prayuth was voted into the premiership – as the sole candidate – by his puppet parliament last month. The junta-appointed interim government, many of whom are active or former military officers, is expected to administer the country for the next year and pursue a wide range of national and constitutional reforms. Gen. Prayuth says elections will be held next October if the political situation is deemed "stable."