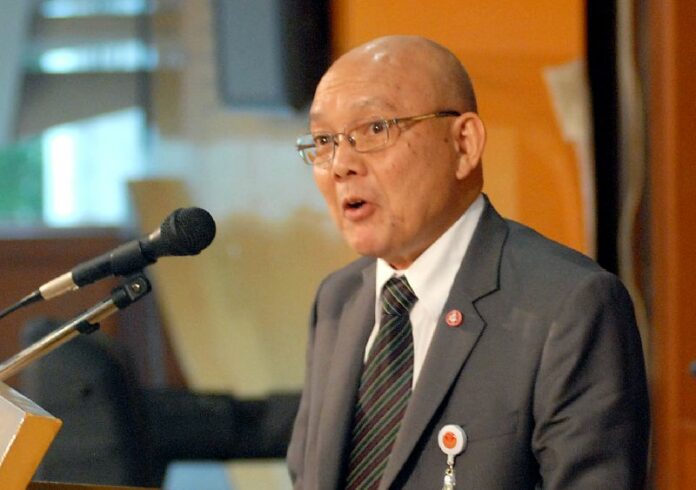 Khaosod Exclusive
Thienchay Kiranandana, the former rector of Chulalongkorn University, was chosen to lead the junta-appointed National Reform Council (NRC) last week. The NRC has been tasked with reforming the country across a wide range of sectors, including politics, economics, the judiciary, and mass media. Thailand's military junta, known as the National Council for Peace and Order (NCPO), says elections will be held once the reform process is completed, which is expected to take at least one year. The NRC will also work with the Constitutional Drafting Committee to pen a new charter for the country.
Khaosod: Are you worried about your new role of as president of the NRC?
Thienchay Kiranandana: I am worried – I have never done anything like this before, but it has to be done. I don't think it's necessary to prove anything. It's a waste of time. I will carry on doing my job, and people will eventually see what I've done, though it's fine if they don't too. Explaining everything will tighten up the knot of conflict, so it's better to just do my job. I'm going to prove that I'm here for the Thai people and for the country. If I can prove it, I'll be happy, and if I can't, then I'll happily apologize.
Khaosod: Have you begun setting up committees to draft a new constitution?
Thienchay: You should understand that the National Reform Council hasn't started working yet because its president and vice president have yet to be officially endorsed by the King. However, because there's a short period of time to draft a new constitution, we'll present a plan of setting up temporary committees to the NRC.
Khaosod: Will the NRC work with all political parties?
Thienchay: I don't want to call [the NRC] representative of a political party or political group. If anyone wants to cooperate with the NRC, it's because they have ideas and the freedom to express them. Everything will be wide open. It's alright if their thoughts are influenced by politics but they shouldn't take this opportunity to promote their political party's standpoint.
If [a member of the NRC] is representing a political party it'll be chaos. Problems would occur when political parties gained different amounts of representatives in the council. However, the NRC welcomes all political parties to share their thoughts on the reform process.
Khaosod: Should there be a referendum before declaring a new constitution?
Thienchay: We are open to any opinions while the process of drafting a new constitution moves forward, but whether there will be a referendum in the future is something we have to consider. If we want to vote on a referendum, we should extend the drafting process. I believe that the people of Thailand have a right to determine whether they want a referendum or not. Even though our law limits referendum-related activities, it could be changed. The National Legislative Assembly and the National Council for Peace and Order have that power.
Khaosod: Do you think one year is enough time to draft a new constitution?
Thienchay: I think it's enough but it might be tiresome. It's good to have a time-limit because it urges us to push things forward.