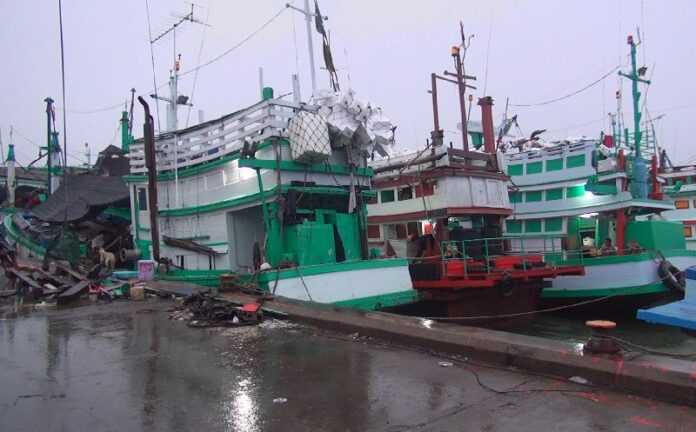 BANGKOK – The Meteorological Department has warned that severe weather storms are expected to hit Thailand's southern coast in the next two days.
Thirteen provinces whose coasts run along the Gulf of Thailand and Andaman Sea will be subject to heavy rain and thunder storms from 8-10 November, the statement said.
The 13 provinces are Narathiwat, Yala, Pattani, Songkhla, Trang, Satul, Pattalung, Nakhon Si Thammarat, Surat Thani, Krabi, Phang Nga, Ranong, and Chumporn.
Meanwhile, waves in the Gulf of Thailand are expected to be as high as 4 metres, with the wind reaching approximately 40 kilometre per hour. The Meteorological Department warned all "small-sized boats," including fishing vessels and boats carrying tourists to outlying islands, should refrain from leaving the docks.
"All ships crews in the Gulf of Thailand should exercise caution in their navigation," the statement reads.
As a precaution, the petroleum companies Chevron and CEC International have evacuated their staff from oil rigs in the Gulf of Thailand.
According to the Meteorological Department, there is also a 60 percent chance of thunderstorms in Bangkok over the weekend, and the temperature is expected to drop in north and northeastern Thailand as the country enters its "winter" season.
In the past month, there have been several boat accidents involving foreign tourists in Thailand's seas. Two tourists drowned to death on 5 October when their ferry boat capsized in Ao Nang Bay of Krabi province, and more than 30 tourists were forced to drift on their boat for 12 hours in the Andaman Sea earlier this month after lightning disabled the boat's communication device.