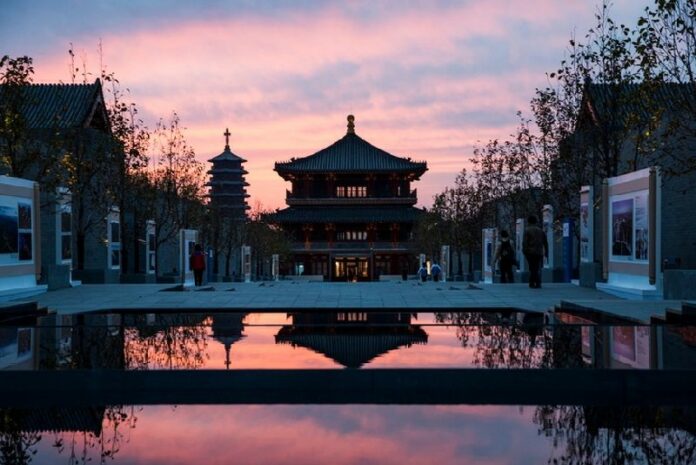 By Joanna Chiu
BEIJING (DPA) — Twenty-one world leaders approved a proposal Tuesday to move forward on a China-backed free trade deal for Pacific Rim economies.
Chinese President Xi Jinping called the move a historic first step in his closing remarks at the Asia-Pacific Economic Cooperation (APEC) summit hosted by Beijing.
"I believe our discussions today are of great significance. We can say with pride that we did the right thing," Xi told the other leaders, including President Barack Obama and Russia's Vladimir Putin.
Xi later told a press conference that APEC members had agreed to launch a two-year study of the proposal, a first step in a process toward possible adoption.
China and the United States were each pushing what many saw as rival trade agreements.
Beijing promoted a free trade zone seeking to involve all APEC members, while Washington pushed its own Trans-Pacific Partnership with 12 Asia-Pacific countries excluding China.
US officials have denied the deals are in competition.
Obama announced Tuesday that progress had been made on a separate trade deal to eliminate tariffs on high-tech goods.
Leaders from Pacific Rim countries and territories were in a resort north of Beijing for the main day of talks at the APEC summit.
The meeting followed several brief encounters between leaders of countries with strained relations.
South Korean President Park Geun Hye and Japanese Premier Shinzo Abe met for the first time in eight months Monday evening, Yonhap News Agency reported. Abe and Park were seated next to each other at the welcome dinner.
Territorial disagreements and disputes over their wartime history – in particular the issue of Korean sex slaves during World War II – have complicated ties between the two nations.
Abe also met Xi Jinping for their first bilateral talks Monday, amid similar tensions over disputed territory.
Obama and Putin, whose countries are embroiled in a row over the crisis in Ukraine, had also met fleetingly on the sidelines of the summit.
The two leaders "talked briefly, yet touched on the issues of bilateral relations, Ukraine, Syria and Iran," according to Putin's spokesman Dmitry Peskov.
Formed 25 years ago, APEC seeks to promote sustainable growth and economic integration, and reduce trade barriers across the Asia-Pacific region.