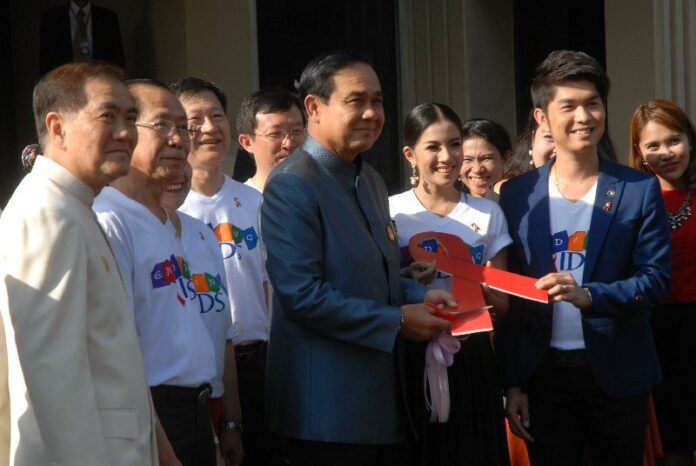 BANGKOK – The conservative military government of Thailand has approved a law that would bar university students of different sexes from sharing the same dorm rooms, unless they are older than 25.
The draft of the law calls for a segregation of sexes for occupiers of "student dorms" across the country and defines "dorms" as the residence for university students under 25 years of age, according to the minutes of yesterday's Cabinet meeting that were published by the Government House website and first reported by Prachatai news site.
Although the bill does allow dorms that cater to both sexes in the same compound, the buildings still have to be separated, and women and men cannot live in the same building, the draft of the law proclaims.
Following the Cabinet's approval, the bill has been sent for further deliberation by the junta's rubber stamp parliament, the National Legislative Assembly (NLA). The Ministry of Social Development and Human Security is also required to "create understanding" with dorm owners before the law is effective, Prachatai reported.
The age of consent in Thailand is 18. However, the conservative nature of Thai society meant many couples live apart, in their own parents' homes, until they are married, sometimes in late 20s.
After staging the coup against the elected government on 22 May 2014, the military junta announced that it would implement social and political measures that correspond to the values of "Thai tradition." To achieve its stated goal, the junta has appointed a number of conservatives to its governing bodies, such as the NLA and the National Reform Council (NRC).
Gen. Prayuth Chan-ocha, chairman of the military junta and Prime Minister, was forced to publicly apologise in September after he suggested that foreign tourists in Thailand should refrain from wearing bikinis if they want to be safe from rape and murder.
"[Tourists] think our country is beautiful and is safe so they can do whatever they want. But I ask: will they survive in Thailand if they dress in bikinis? Unless they are not beautiful," Gen. Prayuth told an audience at Government House on 17 September.
His remark drew condemnation from many foreign media agencies because it came in the wake of the killing of two British tourists on the southern island of Koh Tao on 15 September; one of the victims was also sexually assaulted before she was killed, according to police.
For comments, or corrections to this article please contact: [email protected]
You can also find Khaosod English on Twitter and Facebook
http://twitter.com/KhaosodEnglish
http://www.facebook.com/KhaosodEnglish