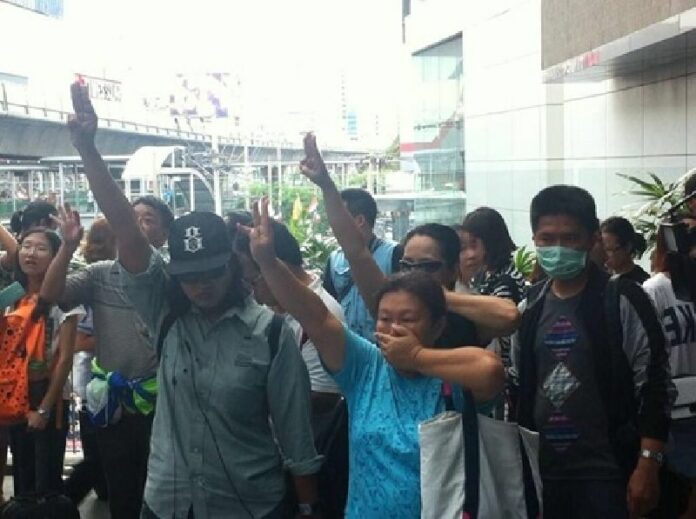 (Prachatai English)
Thaweeporn Kummetha and Kongpob Areerat
In reaction to the May coup d'état, many people took to the streets of Bangkok and elsewhere during the first few weeks to protest against the coup-makers. The voices of these political dissidents, especially those of the anti-establishment red shirts, however, eventually died down after many of them were arrested, detained, and charged harshly under martial law, imposed since 22 May.

It has been six months since Gen Prayut Chan-ocha declared the military coup d'état. The arrests of anti-coup protesters during the first month of the coup and the summonses and detentions of politicians, activists and journalists seemed to succeed in creating fear among Thais, so that they stopped resisting and lived their lives normally.
Read more of the story here.
Note: Khaosod English is not responsible for content on other websites.