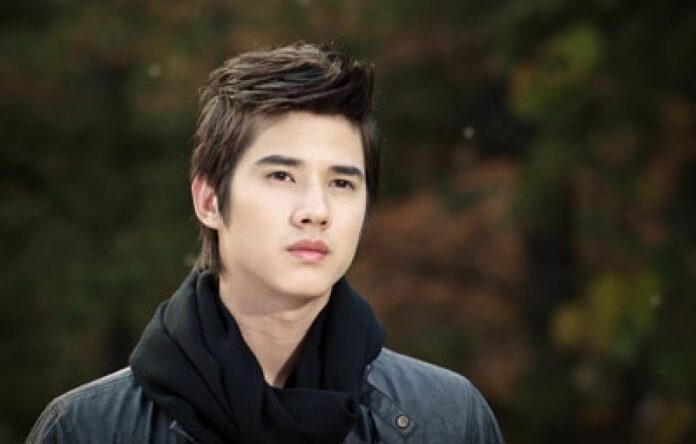 BANGKOK — The Tourism Authority of Thailand (TAT) has announced plans to draw more Chinese visitors to Thailand through a campaign involving twelve 'Top Provinces,' six short films, and one celebrity.
TAT will produce six short movies in twelve "top provinces" around Thailand, and release the shorts every two months for Chinese audiences, said TAT director Thawatchai Arunyik.
The protagonist in the films will played by Mario Maurer, a 26-year-old Thai heartthrob who has starred in many blockbuster Thai movies, such as "Love of Siam."
Maurer was chosen because he is extremely popular among young mainland Chinese, Thawatchai said on Tuesday.
"Mario has around 3 million fans in China," the TAT director explained. "The goal is to convince at least 1.5 million of them to travel to Thailand."
According to Thawatchai, "celebrity marketing" will be the main feature of the 2015 tourism campaign.
To capitalise on Maurer's fame, TAT will also host three "meet-and-greet" events in the Chinese cities of Shanghai, Chengdu, and Kunming, where fans of Mario will get the chance to meet him in person, Thawatchai told reporters. He also hopes to generate "buzz" about the campaign on Chinese social media sites, such as Weibo, WeChat, and Instagram.
The campaign will cost the state about 10 million baht, Thawatchai said.
According to Thailand's tourism ministry, 4.6 million Chinese tourists visited Thailand in the past year, a 66 percent increase from the year before.
Chinese tourists have generated more than 220 billion baht in revenues, said Minister of Tourism and Sports Kobkarn Wattanawarangkul.
The number of Chinese tourists to Thailand is expected to rise even further in 2015, Kobkarn said.
However, the deluge of Chinese visitors has also been a source of ire among some Thais, who have complained on web forums that the visitors behave disrespectfully and are insensitive to Thai culture.
For comments, or corrections to this article please contact: [email protected]