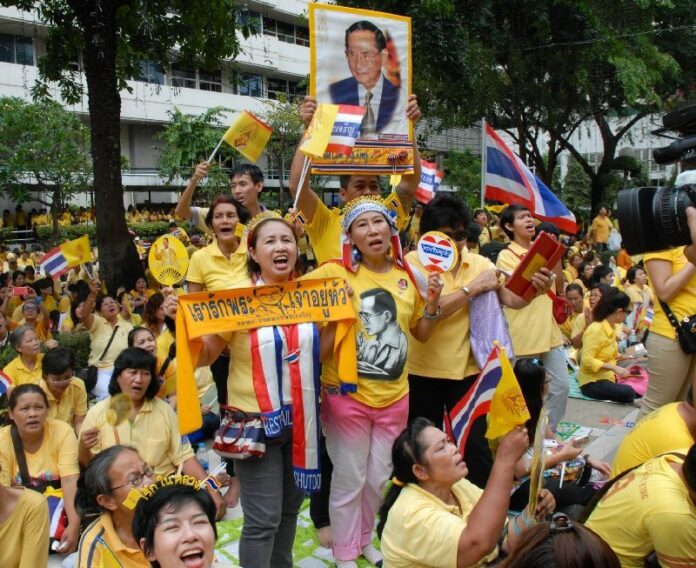 BANGKOK – The Thai government has authorised internet providers in Thailand to shut down any websites deemed critical of the monarchy "in 30 seconds" without seeking approval from any authority.
Thakorn Tantasith, a member of the National Broadcasting and Telecommunication Commission (NBTC), said today that all Internet Service Providers (ISP) based in the Kingdom have been instructed to monitor the websites under their watch and close down any sites that contain libelous remarks toward the monarchy.
Criticism of the Thai Royal Family is punishable by up to 15 years in prison under Section 112 of Thailand's Criminal Codes, the law that is also known as lese majeste.
"They can shut down any page with content that threatens the national security or violates Section 112 immediately. They don't need to seek any approval from the NBTC or any agency," Thakorn said, "If they have doubt about whether some websites are guilty of the crime, they can contact a five-person special working group of the NBTC."
If the committee deem the website to be in violation of lese majeste laws, it will shut down the site in 30 seconds, Thakorn explained.
He added that the new measure is a response to the spike in lese majeste violations in the past several months. "We have to tighten the screw to prevent any further offences, or at least reduce them," Thakorn said.
The NBTC secretary also told reporters that the Thai government will separately request "cooperation" from headquarters of foreign-based social media sites, such as Facebook, LINE, and Youtube, to remove any lese majeste contents from their systems.
"The NBTC is well aware that some people may not be mindful of their actions. They post contents that are inappropriate, threatens national security, or defames the monarchy," Thakorn said, "I'd like to tell them to be careful. They should check these contents before they post them."
Although discussion and negative remarks about the monarchy have always been taboo in Thailand, the Thai junta has significantly stepped up enforcement of the draconian lese majeste law in recent months.
After seizing power in a coup d'etat on 22 May, the military government granted martial courts jurisdiction over lese majeste cases and other crimes related to "national security." Appeals are not permitted under the military tribunals.
"We will use legal measures, social-psychological measures, and telecommunications and information technology to deal with those who are not mindful of their words, are arrogant at heart, or harbour ill intentions to undermine the important Institution of the nation," junta leader and Prime Minister Prayuth Chan-ocha told parliament on 12 September.
Related news: ICT Pledges To Sniff Out Anti-Monarchy Chat Messages
For comments, or corrections to this article please contact: [email protected]
You can also find Khaosod English on Twitter and Facebook
http://twitter.com/KhaosodEnglish
http://www.facebook.com/KhaosodEnglish