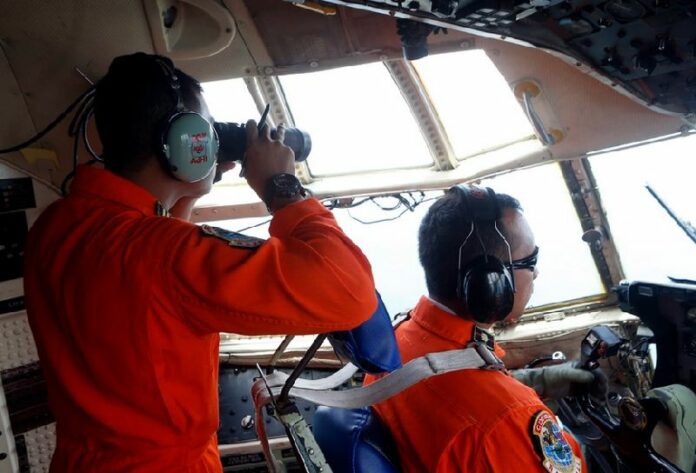 By Ismira Lutfia Tisnadibrata
JAKARTA (DPA) – A research ship equipped with a black box locator was being deployed to the presumed crash site of AirAsia flight QZ8501 in the Java Sea, Indonesian search officials said Thursday.
The Baruna Jaya research ship is also equipped with a sonar device that can detect metal and provide three-dimensional underwater images with the hope of finding the plane's fuselage, the Search and Rescue Agency's operations chief Tatang Zaenudin said in a press conference.
Two Indonesian military aircraft and a South Korean plane were already in the search zone, Zaenudin said.
"We hope that searches from the sea and the air will yield more findings," Zaenudin said.
Despite hopes of a break in the bad weather, seas continued to be unsettled with waves estimated at between 3 and 4 metres, and winds of some 70 kilometres per hour, the national meteorological agency said.
AirAsia Indonesia flight QZ8501 crashed Sunday with 162 passengers and crew on board, halfway through a two-hour flight between Surabaya, Indonesia's second-largest city, and Singapore.
Two objects believed to be parts of the plane have been plucked out of the ocean, an Indonesian broadcaster reported Thursday.
Footage broadcast by Metro TV news channel showed a red object with the AirAsia logo and a part of a black plastic object with a label reading "inflatable manufactured in Mexico," both recovered by the Indonesian navy ship Bung Tomo in Kumai Bay near Central Kalimantan.
Two more bodies pulled from around the crash site were taken ashore to the nearby town of Pangkalan Bun by navy helicopter, Tempo.co news website reported Thursday.
Two other bodies had already been flown to Surabaya and are being identified by forensic doctors, he said.
Seven bodies had been found in total.
The search area was expanded Thursday to four sectors with a total search area of 13,500 nautical miles, after it was previously limited to two sectors.
For comments, or corrections to this article please contact: [email protected]