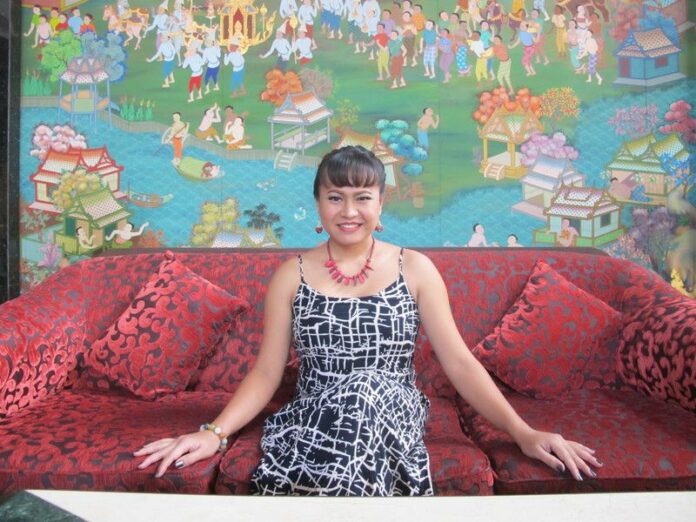 BANGKOK (DPA) – As a plastic surgeon at Bangkok's Yanhee Hospital, Greechart Pornsinsirirak performs around 180 sex change operations a year. Over his career, the doctor has transformed thousands of men into women.
A former patient recently told him she has had five boyfriends since her operation and "none of them knew she was a man," says Greechart, with barely concealed pride.
Thailand has long been considered one of the world's leading destinations for gender reassignment surgery, largely due to its low-cost, high-quality medical care and its general open-mindedness about gender roles.
In addition to Yanhee, five other major hospitals and clinics in Thailand, along with dozens of smaller specialty clinics, offer male-to-female sex change surgery.

Pornnaphat Choochart, 38, in Bangkok, Thailand, 4 December 2014. Photo: Bill Bredesen/dpa
"This is a ladyboy paradise," says Pornnaphat Choochart, 38, a Thai transgender female who underwent the procedure 10 years ago.
Thai society widely acknowledges the idea of a third gender, known as "kathoey." Although the group has struggled for legal recognition – transgender females are still identified as "mister" in their passports, for instance – the government is considering granting them formal distinction under the country's next constitution.
"I always believed I was a girl born into the wrong body," Pornnaphat says. "My relatives all treated me as a girl."
Thipnara Petrapitchanon, 29, a former contestant of Miss Tiffany Universe, the international transgender pageant held each year in the local resort of Pattaya, feels similar. She had the surgery in 2010.
"I am much more confident now," she says. "I can wear a bikini with confidence, and when I look in the mirror I see a woman. Socially, people also treat me like a woman now."
Before being eligible for gender reassignment surgery in Thailand, patients must prove that they have been "living as a woman" for at least one year, Greechart says, including dressing like a woman and taking female replacement hormones.
Foreign patients also need to have a psychological evaluation in their home country, followed by two more evaluations by psychologists in Thailand, the surgeon says.
More than 80 per cent of Yanhee's sex change patients come from overseas, mostly from Korea, Japan and Taiwan, but also from Western countries, with demand among foreign patients rising sharply in recent years, Greechart says.
A male-to-female sex change operation at Yanhee – one of Thailand's best-known cosmetic surgery hospitals, where document runners glide through the hallways on roller skates – costs between 240,000 and 320,000 baht (around 7,300 to 10,000 dollars), depending on the surgical method used.
Smaller, less reputable clinics might charge as little as 45,000 baht (1,400 dollars). By comparison, sex change surgery in the United States usually costs more than 20,000 dollars.
Patients are typically bedridden for one week following surgery, and then remain in the hospital for a second week for monitoring.
Advanced skin grafting techniques used in Thailand and elsewhere allow patients to retain a high degree of physical sensation, and aesthetically, the "final product" appears natural.
"There's an art to it," Greechart says. "It looks like a real woman."
And perhaps of equal importance to many patients, the ability to achieve orgasm is not lost through the operation.
The actual procedure takes between three and eight hours, depending on whether the doctor performs a simple skin graft, or whether a more complicated colon graft is required, using part of the large intestine. The prostate is not removed.
Greechart says he regularly receives inquiries from patients who experienced "bad surgery" at other clinics, and who hope a more skilled doctor can correct it.
"Sex changes are not all the same," he says. "A lot are very bad."
Sitting in his hospital office, Greechart clicks through images of botched operations on his computer screen and describes them: "A urethra but nothing else … infections … scarring … any of these people are very sad. We can fix it, but it won't be like normal. I always prefer to do it the first time."
Hospitals that perform gender reassignment surgery also offer a host of related procedures, such as breast implants, voice-change surgery and laser hair removal, among others.
Female-to-male gender reassignment is possible, although much less common, and requires multiple procedures over many months.
Thanyasa Tajinda, 32, the managing director of a transgender performing artist and modeling agency, says she has dreamed of having gender reassignment surgery for years but that her family was not initially supportive. They have now given their consent, she says.
"I plan to do it, 100 per cent," she says. "I just need to find the time. I'm not afraid at all."
She is confident that her reaction will be similar to others who have undergone the transition.
"After I opened my eyes in the recovery room, I felt a bit cold, but I thought, 'I'm a new person now,'" recalls Pornnaphat. "And I was very happy."