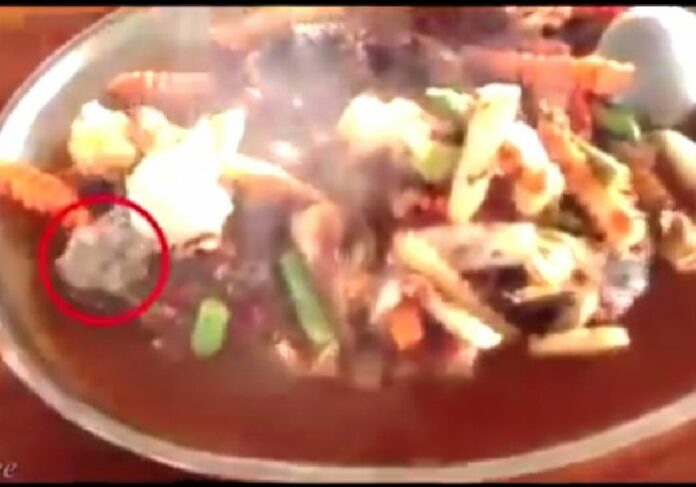 NONG KHAI — A waiter at a restaurant in Nong Khai province served a bowl of fish soup with live fly larvae because he was angry at his boss, an investigation launched by the Department of Public Health revealed.
The investigation came after a customer posted a video on social media showing the maggots wriggling in his bowl of gaeng som (Thai sour soup made with tamarind).
Wiwat Korwiriyakomol, a specialist at Nong Khai Department of Public Health, told reporters yesterday that officials investigated the video and determined that the incident took place on 8 February at a restaurant "next to the Mekong river."
According to the investigation, a waiter who was angry after a scolding from his boss decided to re-serve a fish head that was leftover from the day before.
Wiwat said the employee has been suspended and his salary reduced.
Despite the incident, the restaurant passed the Department's sanitary inspections.
"The restaurant met our standards. It is well-liked by tourists and local residents," Wiwat said. "Let me insist that the incident was caused by a personal problem … I want members of the public and tourists to understand. I don't want this incident to affect the image of tourism of Nong Khai province."