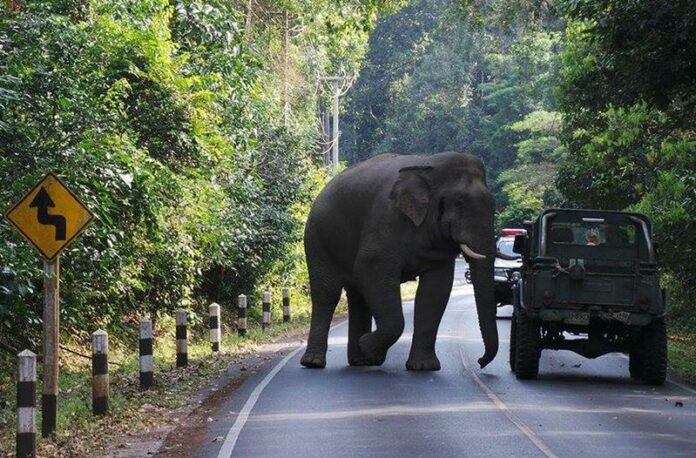 BANGKOK— Officials at Khao Yai National Park are urging tourists to abide by the park's new hours, which were shortened following several incidents of elephants attacking cars earlier this year.
Tourists are now prohibited from entering the park after 6pm, officials say. The closing time was changed from 9pm in an effort to reduce encounters between tourists and elephants who often come out to feed along the road.
Last month, there were at least 4 cases of young male elephants assaulting cars. Wildlife experts attributed the attacks to bull elephants' increased aggressiveness during mating season, food shortages in the forest, and disturbances to the environment caused by the increasing number of tourists visiting the park.
Kanchit Srinapwan, the park's director, said officials are trying to spread the word about the park's new hours after at least five groups of hikers disobeyed the new regulations and got lost in the park at night in February alone.
Chukiat Ratchasit, the head of The Association of Khao Yai Natural & Environment Reserve, said he agrees with the new hours, as they will also lessen tourists' impact on the natural environment.
"What should be done urgently is to encourage all travel agents, tourists, visitors, and hikers to obey the rules and regulation and the new passing time imposed by the national park," he said.