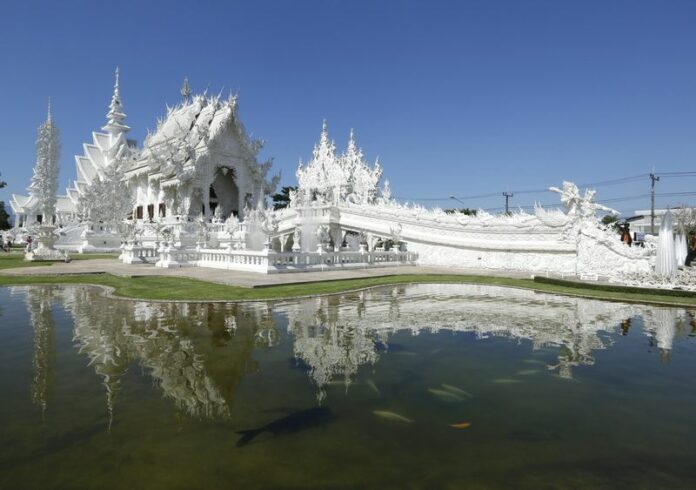 BANGKOK (DPA) — A famous temple in northern Thailand will build separate toilets for Thais and other non-Chinese tourists, officials confirmed Saturday.
Wat Rong Khun, better known as the White Temple, in the province of Chiang Rai will add the new toilets as a solution to complaints about the lack of bathroom etiquette by Chinese tourists, temple officials said.
A photo made available on 25 December 2012 shows a view of Wat Rong Khun, a temple designed by Thai artists Chalermchai Kositpipat in Chiang Rai province, northern Thailand, 07 December 2012. EPA / Narong Sangnak

Previously, the temple had banned Chinese tourists altogether after Chinese tour groups had left the toilets in a state of disrepair.
"They had defecated on the floor, urinated on the walls outside and left sanitary pads on the wall of the bathrooms," said an official who requested anonymity.
The temple's designer, Chalermchai Kositpipat, said in a television interview that it was "impossible" for other tourists to use the bathrooms after the Chinese tours, so he would build new ones.