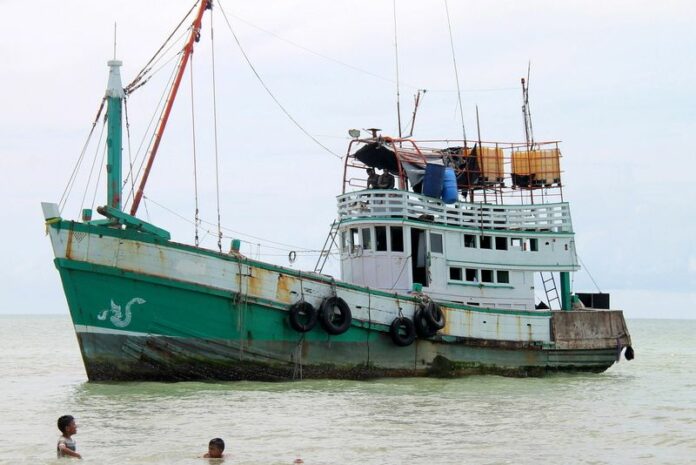 KUALA LUMPUR (DPA) — Malaysia and Indonesia Thursday said they would start helping thousands of Rohingya migrants on boats off their shores, as Myanmar said it would attend a regional conference on the crisis next week.
Malaysia and Indonesia agreed Wednesday to give temporary shelter to the more than 7,000 migrants, as long as the international community agreed to help resettle them within a year.
Malaysian Prime Minister Najib Razak ordered the navy and the coast guard "to conduct search and rescue efforts for Rohingya boats," he said on Facebook Thursday. "We have to prevent the loss of life," he said.
A Malaysian navy official confirmed they were on the lookout for migrants and "ready to assist them and bring them to our shores. But I have not received any report of migrants' boats sightings."
Indonesia's Foreign Ministry spokesman Arrmanatha Nasir said they were also looking for migrants at sea.
He said about 40 per cent of those who already arrived in Indonesia were from Bangladesh, and they would be repatriated once identification was completed.
Indonesia needed international help for the operation, he said. "It's an international humanitarian issue and not just the responsibility of individual countries."
Thailand also agreed to provide assistance to the migrants at sea, but stopped short of giving them permission to disembark, saying details would have to wait until after a regional conference in Bangkok on May 29.
Myanmar, which earlier said it would not attend the Bangkok meeting, was now planning to send a delegation, an official said.
They would go to "discuss how to tackle the issue of boat people, but we would not accept labelling these people as Rohingya, nor labelling Myanmar as the source of the boat people crisis," a senior government official who asked not to be named told dpa.
Thousands of migrants, mostly members of Myanmar's Muslim ethnic Rohingya group, are stranded on traffickers' boats off the coasts of Thailand, Malaysia and Indonesia, who had been turning them away from their waters until yesterday's agreement.
The Rohingya say they suffer discrimination in Myanmar, which does not recognize them as one of the official ethnic groups, and considers them illegal Bengali immigrants.
Myanmar has been reluctant to join the regional debate, saying it does not wish to internationalize the issue, and denying that any domestic policy is a contributing factor to the problem.
Malaysian Foreign Minister Anifah Aman and Indonesian Foreign Minister Retno Marsudi were in Myanmar Thursday to discuss the migrants issue.
Anifah said he would "discuss and exchange views on the issue of irregular movement of people, in particular, human trafficking and people smuggling in South-East Asia" with his counterpart U Wunna Maung Lwin, the Malaysian Foreign Ministry said.