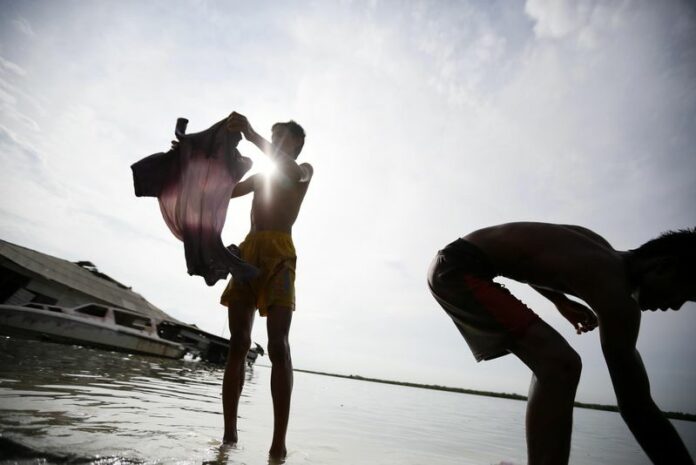 JAKARTA (DPA) — Indonesia will send more than 230 children from Myanmar's persecuted Rohingya minority to Islamic boarding schools, local television reported on Tuesday.
The children are part of more than 1,700 boat people who reached the shores of Indonesia's Aceh province this month after weeks at sea.
"Several Islamic boarding schools on Java island are willing to accept them if they are ready to study," Social Affairs Minister Khofifah Indar Parawansa said on Metro TV.
"All of these children are Muslim," she said.
At their temporary shelters in Aceh, the children have been taught language and other lessons by volunteers.
Malaysia and Indonesia agreed last week to give temporary shelter to the more than 7,000 migrants, conditional on international assistance in the longer term, after initially refusing to let them land.
The two countries also mounted search-and-rescue efforts for boat people believed to be drifting at sea with little food or water.
Indonesia said Bangladeshis accounted for around half of the migrants brought ashore in Aceh and they would be repatriated because they had no legitimate refugee claims.
Thousands of migrants, mostly members of Myanmar's Muslim ethnic Rohingya group, have stranded on traffickers' boats off the coasts of Thailand, Malaysia and Indonesia.
The Rohingya say they suffer discrimination in Myanmar, which does not recognize them as one of the country's official ethnic groups and considers them illegal Bengali immigrants.
(Reporting by Ahmad Pathoni)