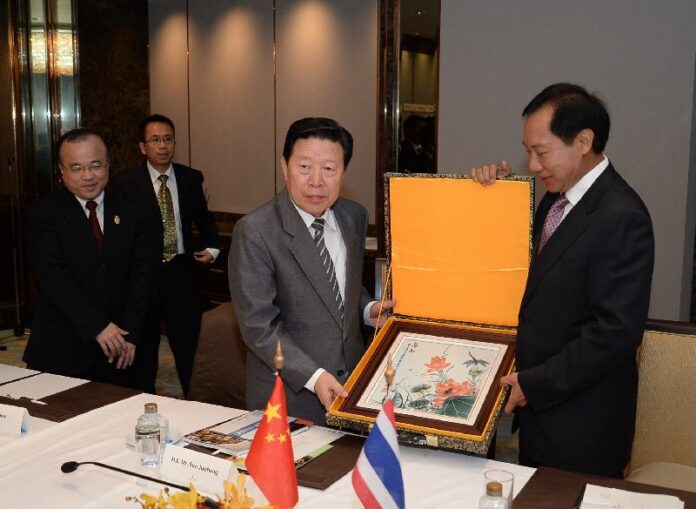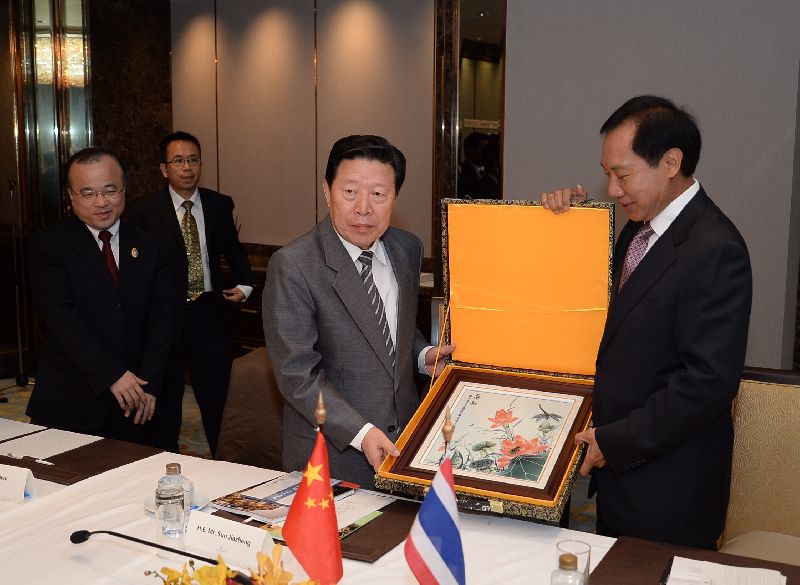 BANGKOK — The construction of a new railway in Thailand that will ultimately connect with a route to China will begin before the end of this year, according to a spokesperson of the Thai military government.
Maj.Gen. Sansern Kaewkamnerd said the railway – which will service "medium speed" trains – will run between Thailand's eastern seaboard and Nong Khai province, which borders Laos in the northeast. The railroad will connect with another train route also being built by the Chinese government in Laos, ultimately linking Thailand and China by train.
"We are currently preparing the fifth joint committee meeting between Thailand and China by the end of June. Route surveys and cost estimations will be finished by August as planned," Maj.Gen. Sansern said. "We expect that construction will begin within year 2015."
He added, "This project will benefit the increase of economic and trade cooperation between the two countries, and stimulate economic development in the entire region."
In a memorandum of understanding signed between the two governments in December 2014, China pledged to help build the Eastern Seaboard – Nong Khai rail and a separate route that will connect it with Bangkok. The two rail lines will cover a total of 873 kilometers and run "medium speed" trains at 180 kilometer per hour, Maj.Gen. Sansern said.
Thailand's train services, which are solely operated by the State Railway of Thailand, have long been criticized for poor maintenance, delays, and frequent accidents.
According to Maj.Gen. Sansern, Japanese rail companies will also develop two high-speed rails between Bangkok and the northern city of Chiang Mai, and Kanchanaburi and Sa Kaeo provinces, though no schedule for the construction has been released. The two governments signed an MOU on the project on 27 May.
"Gen. Prayuth Chan-ocha, the Prime Minister, has a clear policy in cooperating with our allied countries, as seen in the construction of Thai-Chinese railway, and investment in rail by Japanese companies," Maj.Gen. Sansern told reporters.
In 2012, the government of Prime Minister Yingluck Shinawatra announced a 2.2 trillion baht project aimed at overhauling Thailand's infrastructure and rail services by 2020. The plan called for constructing high-speed railways connecting Bangkok with other major cities.
The proposal came under intense scrutiny from opposition politicians, who balked at the hefty price tag, and warned that the project would pave the way for massive corruption. In March 2014, the Constitutional Court nullified the bill that was drafted to seek a loan for the project, citing irregularities in the legislation. One of the judges also described the rail project as unnecessary and urged the government to get rid of "dirt roads" in the country first.
The government was later toppled in a coup d'etat staged by Gen. Prayuth in May 2014.