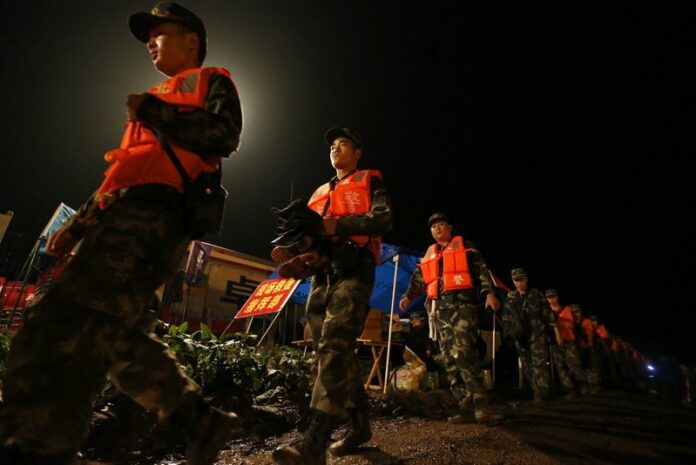 BEIJING (DPA) — Rescue workers in China searched overnight for 430 passengers still missing from a cruise ship accident on the Yangtze River, but found only a few more survivors, state media reported Wednesday.
More than 4,600 search personnel, including hundreds of underwater divers, were taking part in rescue efforts after Monday's accident.
So far, 14 people had been rescued, while 12 were confirmed dead, according to reports.
More than 450 people were on board the Eastern Star when it sank in bad weather in Jianli in Hubei province.
Chinese Premier Li Keqiang, who arrived at the scene of the accident on Monday, urged "all-out efforts" to save lives.
"Mobilize all resources available, take every possible measure and race against time," Li said, according to Xinhua news agency.
Most of the passengers on board were senior citizens in their sixties and seventies, Xinhua said, with the ages of passengers ranging from 3 to 83.
The ship capsized when it was caught in a cyclone, reports said.
The incident happened "so fast that the captain did not even have the time to send out a distress signal," Xinhua cited Wang Yangsheng, a senior official with the Yueyang Maritime Rescue Centre, as saying.
Those rescued included the captain and the chief engineer.
All those rescued were wearing life jackets, according to the Ministry of Transport.
The divers said rescue efforts have been complicated by the intricate layout of the vessel, as well as strong wind and heavy rain, according to Xinhua.
(Reporting by Joanna Chiu)