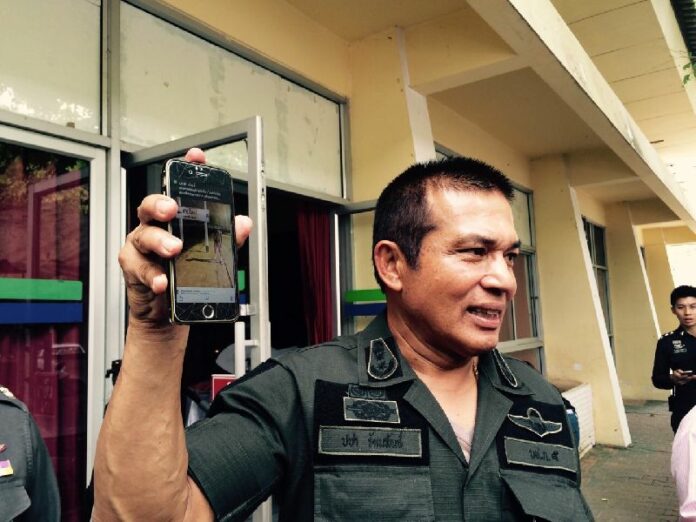 CHIANG MAI — Police are looking for a man who has posted a series of nude photos on Facebook of himself standing next to road signs in the northern province of Chiang Mai.
Pol.Maj.Gen. Pacha Rattapan, deputy commander of Fifth Region Police, said the Thai man, whose identity is still unknown, has greatly damaged the reputation of Chiang Mai city with his widely-shared photos.
He said police are studying CCTV footage to identify the suspect, and officers have been dispatched to the locations seen in the photos to look for any evidence.
Pol.Maj.Gen. Pacha said he will be charged with the Computer Crime Act, a draconian law that bans dissemination of inappropriate or obscene material online.
The officer described the suspect as a "teenager," though in Thailand the term is also loosely used to describe individuals up to age 25.
"I believe the action was committed out of recklessness. Maybe he was reckless and wanted to show [the photos] to his friends, and then his friends shared the photos on the social media," Pol.Maj.Gen. Pacha said. "We will find this man for interrogation. The spots where the teenager took nude photos have clear signs. There are numbers that pinpoint the distance. It won't be difficult for us to track him down."
He also urged members of the public and foreign tourists not to replicate the suspect's actions.
In 2013, a 24-year-old man was arrested and fined by police after he was filmed riding a motorcycle naked around the city of Chiang Mai.