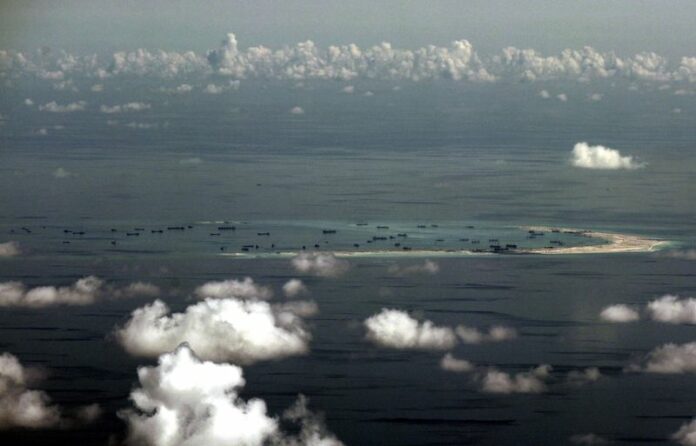 HANOI (DPA) — Vietnam tour companies that entice travellers to experience the beauty of Ha Long Bay and charm of Hoi An may soon be touting the tension of the Spratly Islands, an archipelago at the centre of an international territorial dispute.
Authorities in Vietnam's biggest city, Ho Chi Minh City, have approved plans allowing local tour companies to organize ocean cruises through the South China Sea archipelago, where China has sparked international alarm with its island construction projects, news reports said Wednesday.
Previously, only tour companies based in Hai Phong in northern Vietnam had permission to sail to the area.
The Spratlys are an unlikely tourist destination, comprising a scattering of small rocky islands and reefs, although several have been developed in recent years with buildings, storage sites and even runways.
A cruise from Ho Chi Minh City to the islands – a two-day journey one-way – would venture into waters where the Chinese navy was recently accused of harassing a Vietnamese vessel, and where naval clashes are a frequent occurrence.
Ho Chi Minh City authorities asked tourism companies to "offer a reasonable price to attract tourists to the islands," as soon as June 22, Tuoi Tre newspaper reported.
The tours would not be a first. Last December, the Hoa Binh Travel company based in Hai Phong organized 7-day cruises to the area, including the chance to visit soldiers, residents and a museum describing efforts to defend the islands.
In February, the Ministry of Transport announced a plan to launch commercial flights to Truong Sa Lon, or Big Spratly Island.
China's activities in the South China Sea are contested by Vietnam, the Philippines, Indonesia, Malaysia, Brunei and Taiwan, who all claim sometimes overlapping sections.
The arrival of a Chinese exploration rig in the Paracel islands in the South China Sea last year touched off anti-China protests in Vietnam.